Sponsored by THE IMMORTAL by Gena Showalter.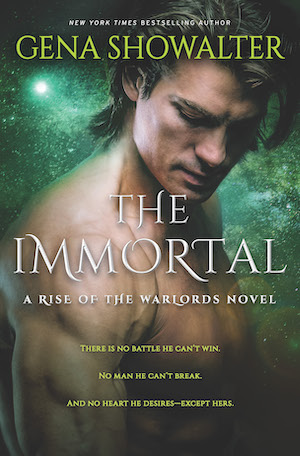 New York Times bestselling author Gena Showalter delivers The Immortal, the second dark and sexy book in her Rise of the Warlords series, featuring a cold and merciless assassin and a stubborn harpy warrior, both forced to relive the same day over and over in the hopes of saving her life.
Hey y'all, welcome to the Kissing Books newsletter. I hope your spirit is doing well. I'm PN Hinton, your guide through the roller coaster of a ride that the world of romance can be. If it is your first time here, welcome and if you're a regular reader welcome back.
Romance Reflection
This is the latest tweet that caused a rumble in Romancelandia and boy was the fallout from this a doozy, hence the longer than usual reflection. If you decide to read the entire thread make sure to have your favorite beverage nearby because you're going to be there for a hot minute. There's a lot that can be said on this topic, but I'll try to make it quick.
He asked a very valid question. I remember having this exact conversation with another romance-reading friend and saying that the number of straight white women who write M/M romance was unnerving. At some point, it becomes a form of fetishization.
I'll be honest here; it's the heterosexual factor for me. I can more understand when M/M romances are written by women who are part of the LGBTQ community, especially as those writers also tend to write other romance pair-ups as well, like M/F and F/F. They don't focus exclusively on M/M and aren't trying to push out queer men who write those match-ups out. And therein lies the whole issue.
A common response I saw was that this was okay because romance is by and for women; so, they should be the ones writing all types of pair-ups. Well, this is no longer the case and has never really been the case. A lot of thinking needs to be realigned around this thought process. Which is okay; you can always change the way you think about anything as that is part of learning and growing.
I'm a lot of things across every single spectrum. One thing I am not is a queer man and I will never be one. We have a queer MOC asking a question that has been mentioned before in the romance world and instead of taking the time to thoughtfully answer, the reaction was to attack. Like what you like and write what you want; but also acknowledge there may be some issues behind being so defensive that may need to unpacked.
Book Riot Romance
If you like workplace romances, then the ones on this list may snag your interest.
Make sure to get your own Read Harder Book Journal from Book Riot to track your reading for the year!
Around the Web in Romance
Click here to sign up for this panel that the Milwaukee Library is hosting celebrating the release of Jess Pryde's Black Love Matters Panel.
Take this quiz to check and see how many rom-coms you remember.
Or this one where you can plan a fancy dinner and get your soulmate's first initial.
If monster and/or alien romance is your thing, then this Kickstarter may be up your alley.
Romancing the Vote is back so be sure to keep on eye out for the auction items.
And be sure to vote in the Swoon Award finals!
Recommendations
There always seems to be an extra layer of love in the air come February. Stores explode with shades of red, purple, pink, and other various colors in displays for candy, stuffed animals, and other knick-knacks. Another place where this can happen is bookstores and some may use this as an opportunity to display books that share the same color.
That leads me to my round of recommendations for today, which are books with pink covers. There's no real reason for this apart from it's a popular color for covers and February seemed a good month to highlight them in. I almost did red since that is my favorite color but pink just spoke to me, so here we are! On to the books.
When Jordan needs help to keep his romance book club alive by recruiting new members, the next person to walk through his door is coworker Rex who has already proven himself to be a disdainer of romance. While he doesn't want to let him in, he also cannot afford to turn him down. As they work to revive the club, they begin to look at each other in a different light.
I'm mentioning this one both because it has a pink cover and because it so happens to be by the author behind the aforementioned tweet. Let's show this book some love!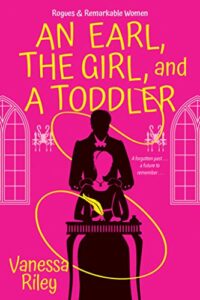 As if a shipwreck wasn't traumatic enough an experience, Jemina also gets struck by amnesia and lands in Bedlam. Only the altruistic nature of barrister Daniel grants her release and it is into his care. Married by proxy and widowed by the same shipwreck, Daniel's main focus is on his new stepdaughter. However, the he and Jemina find themselves drawn to each other, even as adversaries who know of Jemina's true history begin to close in on the two.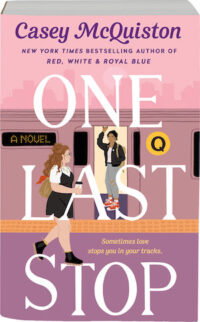 Cynical August sees Jane one day on the subway and is instantly smitten, especially after Jane saves her from a disastrous day. The two begin up a casual fliration for a bit before August realizes that Jane's style isn't vintage; she has actually been displaced from the 1970's. August must learn to believe in magic and other improbable things to help get her back and save this lady lost in time.
Don't forget you can get three free audiobooks at Audiobooks.com with a free trial!
---
And that's all I have for you today. I'll be back Monday with another round-up of romance news and some new releases. Give me a follow over on Twitter under @PScribe801. Until we meet once more!