Sponsored by Amazon Publishing.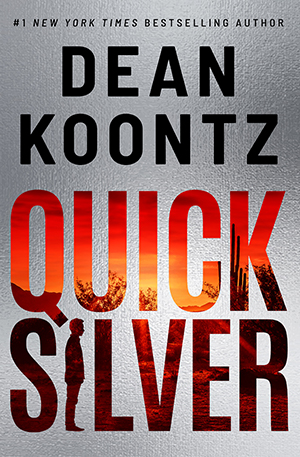 Some have called him unique. They have no idea. Neither does he…yet. Abandoned at an early age on a desert highway, Quinn Quicksilver was born a mystery. He had a happy, if unexceptional life until the day a "strange magnetism" compelled him to drive out to the middle of nowhere. Now, on the run from government agents, Quinn meets two destined companions: a beauty gifted in foresight, and her grandpa, a romance novelist. Barreling through the desert pulled toward the inevitable, something sinister is in the rearview. Read Quicksilver by #1 New York Times master of suspense Dean Koontz.
Hello mystery fans! I have two completely opposite books for you this week that will hopefully fulfill your desire for either a literary mystery in Japan or a ridiculously fun "accidental criminals" novel.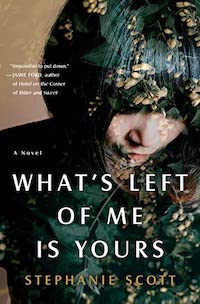 This is a great read for fans of literary mystery/crime (think Celeste Ng) that I found incredibly fascinating as it takes you into the Japanese legal system.
It's a beautiful and heartbreaking book about love, loss, secrets, and the justice system that focuses on exploring the humanity of the situation. Sumiko is training as a lawyer when a strange phone call sends her down a long path of discovering what exactly happened to her mother years ago—she'd been lied to about her mother's death being caused by a car accident.
The book is split into multiple points of view and time periods: in present day Tokyo, Sumiko gains access to the case files of her mother's murder; in the past, Sumiko's mother, Rina falls in love with a wakaresaseya—the man Sumiko's father hired to seduce Rina so that he could use the affair to file for divorce and take what he wants.
I found the dive into Japanese culture and legal system fascinating (including how it was possible for Sumiko to go all this time without having been contacted about her mother's murder; lawyer's mentality; punishments, including capital punishment), and thoroughly enjoyed my time getting to know Rina and Sumiko, especially faced with difficult decisions. I went with the audiobook, narrated by Janet Song and Emily Woo Zeller, which really made me feel immersed in the character's lives.
(TW forced kiss/ brief-ish recount of domestic abuse)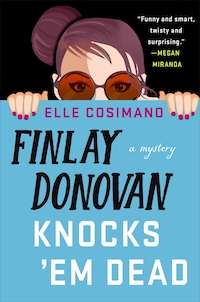 The sequel to Finlay Donovan Is Killing It contains just as much fun, chaos, and laughs with a bonus that felt like it had more Vero!
Finlay continues her knack for coming up with solutions that will only cause way more trouble than solve anything, which sucks for her but is fun for readers. This time a forum that lists crappy men, and seeks help in payback, leads Finlay to discover someone has put a hit out on her ex-husband. She may not like the guy, but he is the father of her two young kids, and she's not actually a killer–just a sometimes pretend, accidental one.
So her and Vero, her kid's nanny who has now become a good friend, go through all kinds of ridiculous situations to try and stop the hit, all while bringing along their own baggage. Finlay is also once again on deadline for writing a book that she has once again not even started.
I especially love Vero's character who drops some hilarious one-liners, totally earned aggression, and honestly would be the actual competent criminal between the two. This was a super enjoyable listen, narrated by Angela Dawe, that was exactly what I needed during the world's continued state of constant stress.
(TW chat board that posts about men who are sexual harassers and assaulters, mentions brief posts but not graphic)
Make sure to get your own Read Harder Book Journal from Book Riot to track your reading for the year!
From The Book Riot Crime Vault
Five Historical Spy Thrillers Based (In Part) On Real Events
---
Browse all the books recommended in Unusual Suspects previous newsletters on this shelf. See upcoming 2022 releases. Check out this Unusual Suspects Pinterest board and get Tailored Book Recommendations!
Don't forget you can get three free audiobooks at Audiobooks.com with a free trial!
Until next time, keep investigating! In the meantime, come talk books with me on Twitter, Instagram, Goodreads, and Litsy–you can find me under Jamie Canavés.
If a mystery fan forwarded this newsletter to you and you'd like your very own, you can sign up here.