Sponsored by BookClubbish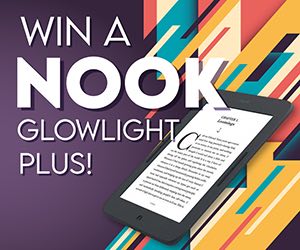 BookClubbish is a book club for people with or without a book club! Sign up to the newsletter to get fun bookish content, reading recommendations, and giveaways delivered right in your inbox.
Happy Monday, Book Friends!
Please forgive me as I reflect on the passing of time once again. January is just such a weird time of year. I feel like Januarys always last five hundred days, and then the rest of the year always goes by so quickly. So as we get ready to start February, in the back of my head, I'm thinking, "Dang, so it's basically almost 2023 now." Does anyone else feel this way?
And how did everyone's reading go for the first month of 2022? I did pretty okay. I feel like I read a good mix of genres and I read a nice amount of books. In terms of the Goodreads challenge, I'm currently "on track," which is fine I guess. There's something really satisfying about seeing that tracker say, "You're ahead by X amount of books." But maybe that will come in February! Anyway, feel free to send me a message and let me know about your month. What did you read? What did you love? What did you not love so much? What are you looking forward to February?
Okay rants and reflections over. Let's talk books!
❤️ Emily
Book Deals and Reveals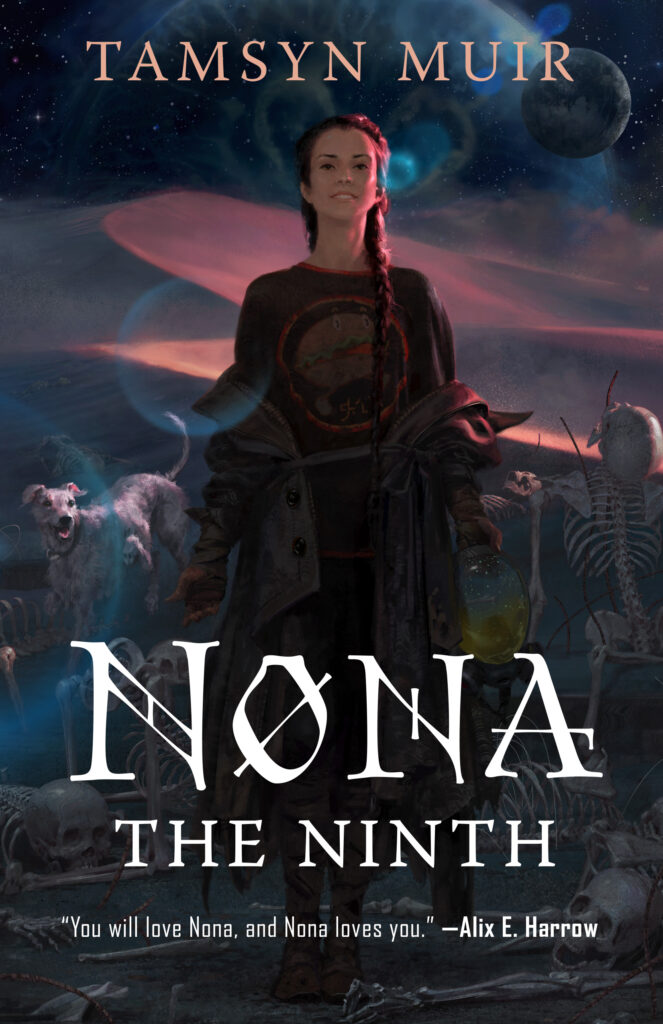 The eagerly awaited Nona the Ninth by Tamsyn Muir has gotten a cover reveal! This novel, the third in the bestselling Locked Tomb Series, will be out September 13, 2022.
Beasts of Ruin, Ayana Gray's follow-up to Beasts of Prey, will be published on July 26th. Here's the cover reveal and more details about the upcoming YA novel!
HBO has released the first teaser trailer for season 3 of My Brilliant Friend, which premieres on HBO Max on February 28th.
Penguin Teen is publishing James Brandon's queer YA novel The Edge of Being on October 11th. Check out the cover reveal and an excerpt from the novel here.
Here's the cover reveal for Cold Cold Bones by Kathy Reichs. This one's coming in July!
Al Roker Entertainment has optioned best-selling novel The Personal Librarian by Marie Benedict and Victoria Christopher Murray for a limited series.
Netflix has released the first images of Pieces of Her, an upcoming thriller series based on Karin Slaughter's novel of the same name.
A graphic novel adaptation of the David Bowie-helmed science fiction movie The Man Who Fell to Earth is coming out this Fall. Here's a first look at the cover, images from the graphic novel, and some plot details.
Locksmith Animation has optioned Marissa Meyer's bestselling Lunar Chronicles novels for film.
Jamie Raab has stepped down as president of Celadon Books to become publisher-at-large at Macmillan.
The 15 books longlisted for Canada Reads have been narrowed down to 5, Here are the 5 Canada Reads contenders and their champions.
Black Children's Book Week is February 27th through March 5th. Here's how you can help celebrate.
Book Riot Recommends
I'm a Contributing Editor at Book Riot, I write the Today in Books newsletter, and I'm a Bibliologist for Book Riot's Tailored Book Recommendations subscription service. I also have a PhD in English, so I'm basically a doctor of books. Books are my life, in other words, so in this section of the newsletter, let me share with you some upcoming books I'm super excited about. And I think you will be too!
Prepare Your Shelves!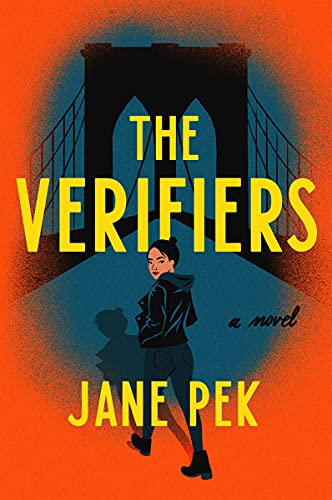 The Verifiers by Jane Pek (Vintage, February 22)
In February, you're going to meet a new amateur sleuth that you'll absolutely love. Jane Pek's debut novel The Verifiers is the story of Claudia Lin. Claudia is a lit lover just like all of us. She's obsessed with mystery novels, and she wrote her senior thesis on Jane Austen. Now, Claudia believes she's landed her ideal job. She's just been recruited by Veracity, a referral-only online dating detective agency. But when one of the agency's clients goes missing, Claudia finds herself breaking the rules to dive deep into the secret world of people's online lives and corporate deceit.
There's so much to love about this unique mystery story. First and foremost, there's Claudia, a snarky twenty-something Chinese-American lesbian with a less-than-perfect family life. This novel could just be a character-driven story about Claudia and her personal life, and that by itself would be a compelling read. And yes, on some level, this book is a character-driven novel about Claudia's personal struggles. But then on top of that, The Verifiers is a page-turning mystery. This book also examines the experience of dating in the age of apps and social media, what it's like to be an immigrant in America, and more.
Could The Verifiers be the first book in a new and exciting amateur sleuth series? I certainly hope so!
What I'm Reading This Week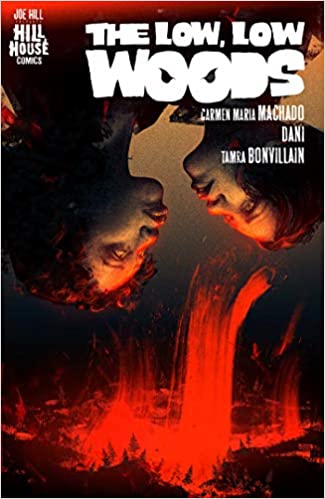 The Low, Low Woods by Carmen Maria Machado
Goliath by Tochi Onyebuchi
Empire of Wild by Cherie Dimaline
The Maid by Nita Prose
Black Leopard, Red Wolf by Marlon James
Monday Memes
My friend sent me this Monday Meme, because apparently this one has me written all over it. Just wanted to make sure everyone knows I had help finding this one!
Anyway, if you're currently downing in a pile of unread books but you're still looking to buy more, this one's for you.
Other Things That Make Me Happy
Mardi Gras is coming, which means it's King Cake Season in this part of the United States. And we're totally obsessed with king cakes in this house. Never had a king cake? No problem. You can actually order them online and have them delivered to your home. After conducting a highly scientific king cake taste test, my very qualified King Cake Taste Testers have reached a decision, and the best place to get king cakes? Gambino's Bakery.
Are you more interested in making a king cake for yourself? I love that can-do attitude. My mom makes a really delicious king cake. And while I don't know her recipe, I think this one looks pretty great.
And Here's A Cat Picture!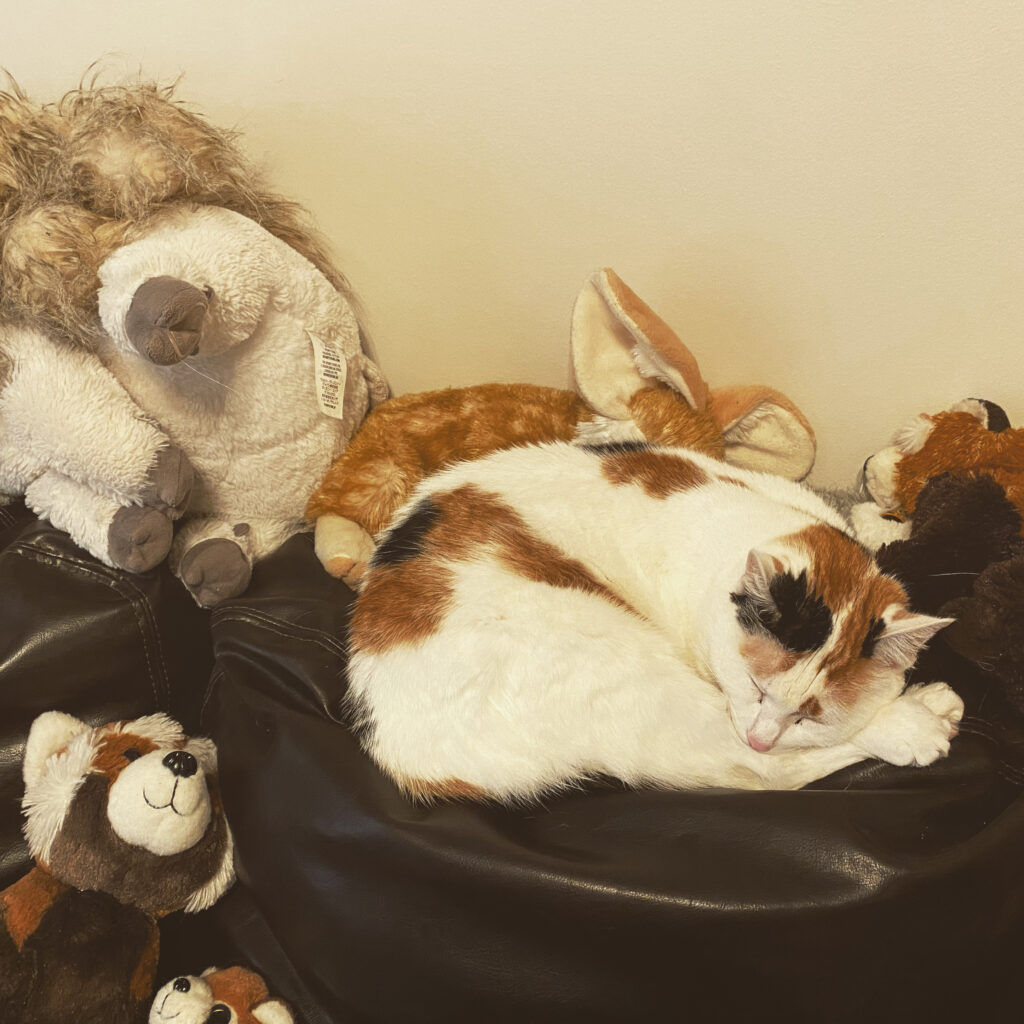 Well this is awkward. I thought I was going to share a cat picture as always. But when I went to take Cersei's picture, all I saw was this pile of stuff animals. Definitely no cats to see here. No cats at all.
Sorry everyone. I know you came here for cats, but this is what I have for you today.
Anyway, I hope you have a wonderful week! See you Thursday!
❤️ Emily