Sponsored by Jumper & Company, publisher of the Sapience Novella Series.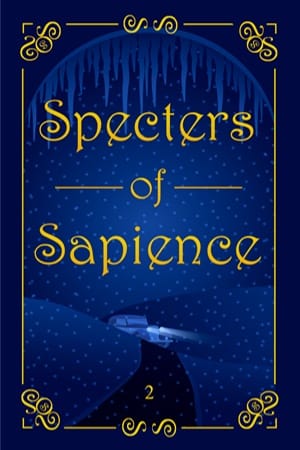 There is something unusual about Sapience University. It is a dark, isolated castle that has stood empty for years. It is surrounded by undead creatures left behind from a magical war. And when everyone returns to Sapience for the winter semester, some students seem eerily different. Students continue their magical studies unaware that enemies walk among them. However, it won't be long until the enemy strikes and sends the school back into chaos.
Happy Friday, shipmates! It's Alex, and I've got some tiger-themed books for you as we head toward Lunar New Year. I hope you've got some delicious dumplings and noodles in your near future–I certainly do. Stay safe out there, space pirates, and I will see you on Tuesday for the first new releases of February!
Let's make the world a better place, together. Here's somewhere to start: NDN Collective and Jane's Due Process
---
News and Views
RUSA has announced its year's best in genre fiction for adult readers
Malorie Blackman on seeing her sci-fi novel about a pig heart transplant come true
Judging a Book by Its Covers: The Foundation Trilogy
Here's a cool free Zoom lecture coming up: Blasting into Space: The Poetics of Faith and Astronomy in 17th Century England
On Book Riot
20 of the Most Accurate Sci-Fi "Predictions"
Teaser Trailer Released for Guillermo Del Toro's Pinocchio
15 Things You May Not Know About J.R.R. Tolkien
The Changing Impact of Books and Timeless Truths: Thoughts While Reading Station Eleven
Why Star Wars Villains Have the Best Stories to Tell
10 Fascinating Sci Fi Books Like The Matrix
8 of the Best Queer Horror Books
Ninth House Gifts for Fans of Leigh Bardugo
This week's SFF Yeah! is about 2021's stats.
This month you can enter to win a $250 Barnes and Noble gift card and a Nook Glowlight Plus. Canadian readers can enter to win a waterproof Kobo.
Make sure to get your own Read Harder Book Journal from Book Riot to track your reading for the year!
Free Association Friday: Tiger Books
We're only four days away from Lunar New Year, and then it'll be the Year of the Tiger. (And the Water Tiger at that!) The tiger isn't the most common animal seen in in SFF–that award probably goes to horses, cats, and dragons–but there are still quite a few good books to fulfill your tiger needs.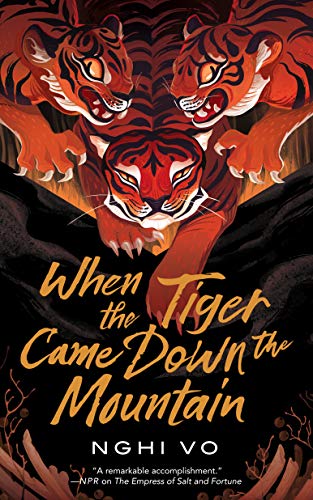 A monk confronted by not one, not two, but three hungry tigers needs to buy time if they don't want to be eaten (and they don't), so they get the tigers talking, telling the story of a female tiger that fell in love with a human woman. The monk and the tigers each have their own version of the story, but when there are disagreements… it's probably better to let the tigers win.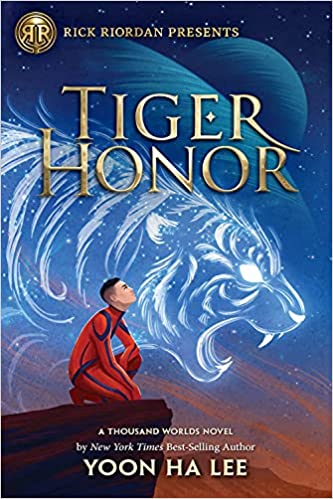 Tiger spirits… in space. A young tiger spirit joins the space forces because they want to captain a battle cruiser some day like their uncle. But just as they're accepted into those ranks, that uncle is declared a traitor for supposedly stealing the fabled Dragon Pearl. The only possible course of action is to clear their uncle's name… but there's a special investigator on the case that seems intent on making matters even worse.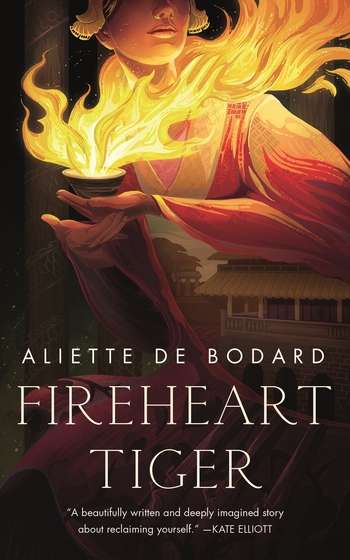 Thanh is the princess of a kingdom that hasn't been violently conquered, but is in danger of being slowly crushed under the weight of an empire that will colonize them all the same. She spent her childhood "visiting" that empire, where she fell in love with the ruler's daughter in a romance that's both deeply unhealthy and definitely not acceptable to her own mother. But she's made a friend along the way… a fire spirit, who loves her even more fiercely.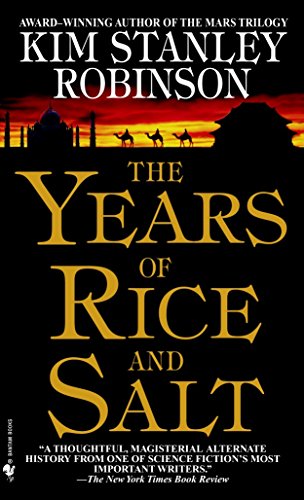 An alternate history in which the Black Death is far more devastating to Europe than it already was, killing 99% of people there. As with all KSR novels, the scope is an epic expanse of time… and this involves reincarnation, with the characters moving through the eras. And at one point, one of them gets reincarnated as a tiger.
Admittedly not a tiger-focused book, but it's in the title, and it's a fun book. The story draws inspiration from both Indian history and Hindu mythology, and follows an assassin named Esha, who all others fear as the Viper, who's given an important mission: taking down a general who contributed to the royal coup that took everything from her.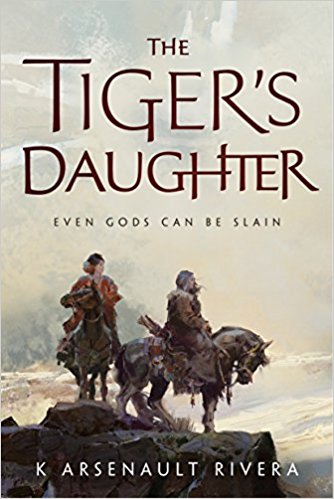 Barsakayaa Shefali isn't literally the daughter of a tiger, but the story behind how she got that moniker is an epic of war and prophecy and sapphic love that then continues on for two more books. She and the love of her life are the only hope for stopping the incursion of demons that would be happy to consume the world.
Don't forget you can get three free audiobooks at Audiobooks.com with a free trial!
---
See you, space pirates. If you'd like to know more about my secret plans to dominate the seas and skies, you can catch me over at my personal site.