Sponsored by Tordotcom Publishing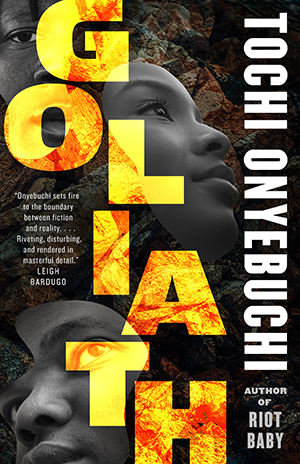 In his adult novel debut, award winner Tochi Onyebuchi delivers a sweeping science fiction epic in the vein of Station Eleven.
In the 2050s, Earth has begun to empty. Those with the means and privilege have departed the cities of the US for the more comfortable confines of space colonies. Those left behind salvage what they can from the collapsing infrastructure. As they eke out an existence, their neighborhoods are being cannibalized.
In Goliath, Onyebuchi delivers a primal biblical epic flung into the future, weaving together disparate narratives into a richly urgent mosaic about race, class, and gentrification—on sale now.