Sponsored by Sourcebooks.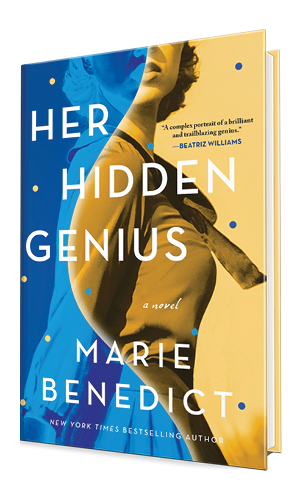 Rosalind Franklin knows if she just takes one more X-ray picture—one more after thousands—she can unlock the building blocks of life. Never again will she have to listen to her colleagues complain about her, especially Maurice Wilkins who'd rather conspire about genetics with James Watson and Francis Crick than work alongside her. Then it finally happens—the double helix structure of DNA reveals itself to her with perfect clarity. But what unfolds next, Rosalind could have never predicted.
Welcome to Read This Book, a newsletter where I recommend one book that you should add to your TBR pile or nightstand or hidden stack under the bed, right away!
Make sure to get your own Read Harder Book Journal from Book Riot to track your reading for the year!
My friend called me the other day and shared the list of Greek mythology retellings she was going to read. Not having a day pass by when I don't think about Homer's Iliad and Odyssey (or about reading them to completion anyway), I decided to jump in. I chose to start with this one because it had been on my shelves the longest and also had gotten the widest range of reviews from my friends, from 2 stars to 5 glowing stars.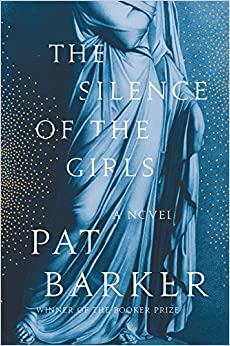 Set during the ongoing siege of Troy, in one of its neighboring cities, it is the story told from the perspective of Briseis. She bears witness as her city is sacked, her brothers and father are killed before her very eyes, and she is taken as a prize, claimed by the famous Achilles. She believes she has lived through the worst until she becomes the rope being tugged between the egos of two powerful women.
It is surely a bleak book, but also where its transformative power lies. If you read the original Iliad and Odyssey, you find yourself thinking of the themes of glory and what it looks like when someone fails to achieve it. But, what of the women? Those who are not killed, neither given the agency to live with free will?
It made me rethink my whole perspective of what starts a war, what ends it, and who gets remembered. It makes for an uncomfortable awakening.
What got to me though was how this book changed the very perception I had of glory, of these glorious works from which so much storytelling originated from. I read all day and all night long, think of books in all waking and sleeping hours, and yet it always takes me by surprise when a book fundamentally changes the way I think about any given subject. If you have The Song of Achilles-shaped hole in your heart, pick this one right up.
Don't forget you can get three free audiobooks at Audiobooks.com with a free trial!
---
Come tell me what you thought of the pick on Twitter @JavedNusrah.
Happy Reading!
Nusrah