Sponsored by DC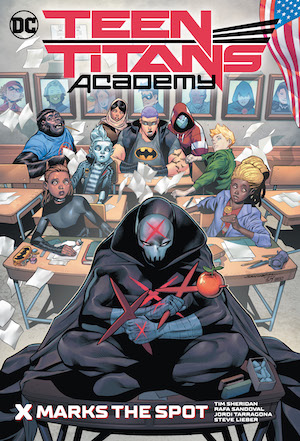 tk
Sailor Moon Launches 30th Anniversary Project
In March 2022, Sailor Moon is turning 30, and the official Sailor Moon YouTube channel has announced a 30th anniversary project with a series of events, collaborations, and more! There are plans for a Sailor Moon museum opening for a limited time at some point in 2022. The exhibits will look back on Naoko Takeuchi's original manga, the anime, musical adaptations, merchandise, and more. There will also be tons of new Sailor Moon merchandise available, including collaborations with Sanrio, Premico, Uniqlo UT, Anna Sui, and Samantha Thavasa.
Celeste Ng Has A New Novel Out October 4th
Celeste Ng, author of Everything I Never Told You and Little Fires Everywhere, made a big announcement on Twitter earlier today: her new novel Our Missing Hearts is coming out on October 4th! The novel will tell a story of a dystopian world that's not so different from the world we live in today. In this future version of America, laws have been written to preserve "American culture" in the wake of years of economic instability and violence. You can read more about Ng's upcoming book here.
Marvel Releases First Trailer for Moon Knight
Earlier this week, Marvel released the first trailer for the upcoming Disney+ show Moon Knight, starring Oscar Isaac. The Disney + series takes inspiration from the modern Moon Knight comics, which tells the story of Marc Spector's struggle with a dissociative identity disorder. The series will be set in Egypt in both modern and ancient times. Isaac, who plays Marc Spector, has said of the series, "we're making something that's quite different, and that doesn't follow the same … logic of what a lot of superhero films do." You can watch Moon Knight on Disney+ starting on March 30th.
Mystery Writers of America Announces the 2022 Edgar Award Nominations
Mystery Writers of America has announced the nominees for the 76th Annual Edgar Awards. The award categories include best novel, best short story, best television episode teleplay, and more. Winners will be announced April 28, 2022.