Sponsored by Penguin Teen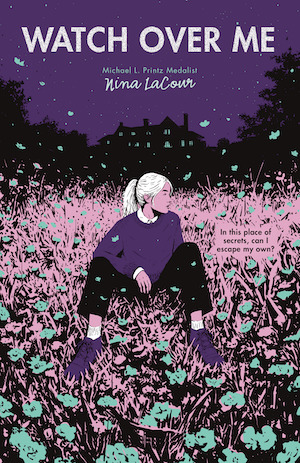 tk
Stephen Curry's Book Club Picks Matty's Rocket by Tim Fielder
Stephen Curry's Literati-branded book club Underrated has chosen Tim Fielder's self-published graphic novel Matty's Rocket as its February 2022 reading selection. In a statement, Curry said Matty's Rocket "represents a reclamation of new and classic storylines for Black folks. And this story is straight-up fun!" New York-based graphic novel artist Tim Fielder said of the book club selection, "I'm so proud and honored to bring back Matty's Rocket to a larger audience and to spread my love of action adventure, science fiction, strong women, and Afrofuturism."
Romania Introduces National Reading Day
Romania has named February 15th National Reading Day, according to a law promoted on January 14 by president Klaus Iohannis. On this day, museums, public libraries and educational/cultural institutions will host activities aimed at encouraging reading. The date of February 15th was chosen because of its proximity to the birthdays of prominent literary figures. February 15th is the birthday of politician and literary critic Titu Maiorescu (February 15, 1840), and mathematician and education minister Spiru Haret (February 15, 1851).
Ibram X. Kendi's Children's Book Goodnight Racism to be Published in June
Kokila, an imprint of Penguin Young Readers, is publishing Goodnight Racism, a children's picture book by National Book Award winner and MacArthur "Genius" Grant recipient Dr. Ibram X. Kendi. The 32-page book is illustrated by Cbabi Bayoc and aims to give "children the language to dream of a better world," according to a statement. Kendi said, "What I love the most about children is their prodigious capacity to dream and imagine the world anew. Goodnight Racism is not about what is; it is about what can be. It is about the good morning of an equitable and just world after wishing racism goodnight. I had the opportunity to work with the very best on this book: Namrata Tripathi and the team at Kokila. We wanted the book to read and feel and look like a timeless classic. And it does because of Chabi Bayoc's illustrations. Simply epic." The book will be available on June 14th.
High Plains Library District Programming Policy Welcomes Censorship
The High Plains district is reportedly enforcing "neutrality" in their programming. This means they're cancelling anti-racism, Pride, and social justice events.