Sponsored by Amazon Publishing.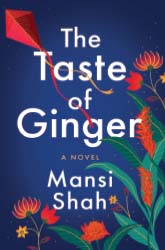 After her parents moved her and her brother to America, Preeti Desai never meant to tear her family apart. All she did was fall in love with a white Christian carnivore instead of a conventional Indian boy. Years later, when Preeti receives word of a terrible accident in the city where she was born, she returns to India, where she'll have to face her estranged parents… and the complicated past they left behind. Torn between two beautifully flawed cultures, Preeti must now untangle what home truly means to her. Read The Taste of Ginger by Mansi Shah.
Hey y'all, welcome to the Kissing Books newsletter. I hope your spirit is doing well. I'm PN Hinton, your guide through the world of romance and the roller coaster ride that it can be. If it is your first time here, welcome and if you're a regular reader welcome back.
I got my booster shot and, due to the fact that Pfizer is only available to kiddos, had to get the Moderna version. They've changed their minds on mixing the vaccines, having determined that getting a different booster helps with immunity which is great. But as soon as I got it, I already could tell that I would likely have an effect from it. I bled with the injection and then thirty minutes after, my arm started to smart, which didn't happen with the last one.
It's okay though since I ended up taking the next day off to give myself time to recover, something my day job has been really flexible with. That's really nice, especially compared with the horror stories I've been hearing about other companies. I'm going to hunker down on my couch with my fluffy blanket and continue reading Love & Other Disasters with that time as well as rest, relax, and hydrate. Maybe even see if I can tune into The Price is Right, if it's still on, and do a callback to sick days as a kid. 
Romance Reflection
This week's reflection is brought to you by what is, bluntly put, a somewhat misandric point of view. Basically there was this tweet floating around Twitter that said that someone finds men crying to be a turn off. Oh, the toxicity runs deep there and honestly this could be an entire post. But I have a word limit so I'll try to make it quick.
Bar none, point blank, full stop, however you want to describe it, that's a garbage take and not a healthy one to have or perpetuate. I think one of the reasons that The Viscount Who Loved Me is my favorite Bridgerton is not just because it was the first one I read but because (SPOILER ALERT) when Anthony thinks he lost Kate, he breaks down. That was proof of his love for her because he was so scared of losing her.
Crying does not make anyone weak; it makes them human. If we weren't supposed to cry, then our bodies wouldn't prompt us to do so when we're feeling any kind of overwhelming emotion. Our tear ducts would just be used for flushing foriegn objects out of our eyes. Your romantic partner should feel comfortable enough to cry around you when they're feeling any one of those emotions. If they do not, then quite frankly, that's something you need to unpack about yourself because they should find that safe space with you. Having that type of thought process is not healthy and all it does is continue the cycle of toxic masculinity. Let's break that chain of thought in 2022, shall we? For the betterment of everyone.
Book Riot Romance:
Check out the books that some Rioters are most looking forward to this year. There are a few romances in there as well!
Here's Rioter Abby's take on BookTok's fascination with, shall we say unique, erotica.
You can also check out this piece that I wrote about the roommate romance trope.
There's also still time to enter this giveaway for an audiobook copy of Electric Idol!
Around the Web in Romance
Speaking of 2022 releases, check out Nick of The Infinite Limits of Love's guide to romance books for the first half of the year. Be prepared for a list of awesomeness that may make your wallet cry.
What's that you say? Romance reading increased how much? It's almost like it's a legitimate genre or something…
I missed mentioning it before the official launch, but I didn't want to overlook mentioning Harlequin Plus. This is a subscription based service from the publisher where you can sign up to receive access to an ebook library, monthly book bundles, and access to romance related movies and games. Check out this fun and informative YouTube video as well for more details.
Check out this interview with historical romance writer Cathy Maxwell.
Please…please…PLEASE…do not feel the need to give into this desire. It won't end well for you or the audience you'd be trying to cater to. And if you simply must write it don't try to publish it. Feelings will be hurt and they won't be Romancelandia's.
New Releases
Here are some of the new releases that should be hitting the shelves this week, barring any publication or supply delays.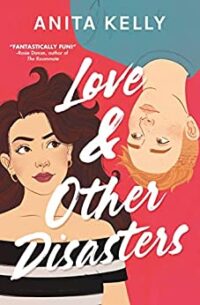 Beefing with the Dad Bod by Shyla Colt (1/17)
The Missing Page by Cat Sebastian (1/18)
Love & Other Disasters by Anita Kelly (1/18)
The Best Men by Lauren Blakely and Sarina Bowen (1/18)
Heartbeats in a Haunted House by Amy Lane (1/18)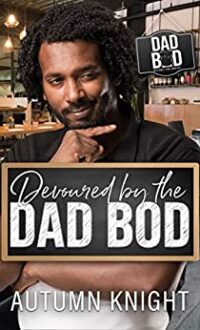 Something So Sweet by Joy Avery (1/18)
Right as Reign by J.B. Vample (1/18)
Pike by Brenda Rothert (1/18)
Made in Manhattan by Lauren Layne (1/18)
Electric Idol by Katee Robert (1/18)
Devoured by the Dad Bod by Autumn Knight (1/19)
Uncovering Her Cravings by Rae Shawn (1/21)
Don't forget you can get three free audiobooks at Audiobooks.com with a free trial!
---
And that is all I have for you today. I'll be back on Thursday with another romance round-up. If you're not already, give me a follow on Twitter under @PScribe801. Until then!