Sponsored by Macmillan Audio.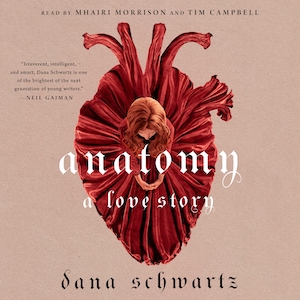 Dana Schwartz's Anatomy: A Love Story audiobook, read by Mhairi Morrison and Tim Campbell is a gothic tale full of mystery and romance. Hazel Sinnett is a lady who wants to be a surgeon more than she wants to marry. Jack Currer is a resurrection man who's just trying to survive in a city where it's too easy to die. A chance encounter sets them racing to dig up secrets buried not just in unmarked graves, but in the very heart of Edinburgh society. Listen to the audiobook for a bonus interview with the author, host of the Noble Blood podcast.
Happy Tuesday, shipmates! It's Alex, with your new releases for Tuesday and a few links for you to check out. Maybe one of these seven books will be what you need if you, like me, are having a bit of a January slump. Stay safe out there, space pirates, and I will see you on Friday!
Let's make the world a better place, together. Here's somewhere to start: NDN Collective and Jane's Due Process
---
New Releases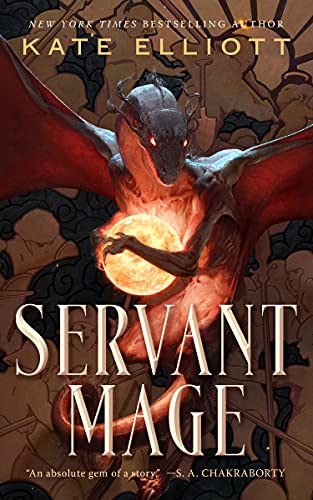 Fellian has spent her life as an indentured servant; she's a Lamplighter, a mage who can use her magic to provide illumination for others. She's freed from servitude by a group of rebel Monarchists; in exchange they want her to help them rescue their compatriots who have been trapped underground in a mine. But there's a conspiracy against them, to kill the latest royal child and destroy the Monarchist, and Fellian must find her way out of the conflict if she's to preserve her new freedom–and her life.
Zora is a young Black woman who flees to New Orleans after a tragic accident that she caused with her magic. She wants nothing more than to disappear into the city–and avoid her aunt and her terrible cousins. But when she's given the chance to perform at a jazz club, she can't pass it up… and then she falls in love with the club's white pianist, who has his own magic. They must navigate a love that's forbidden by segregation and the complicated history they discover that exists between their families if their love is to survive.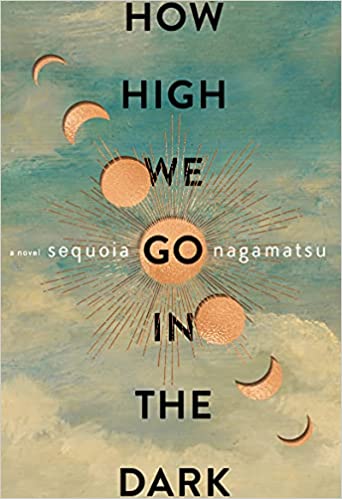 A collection of linked stories about the Arctic plague, an ancient virus unwittingly released on the world by the melting permafrost. The plague reshapes Earth and humanity for generations to come, and this book follows a cast of linked characters across the world and across years, exploring hope and resilience in the face of tragedy.
Sunny Nwazue has been on a long journey to control her magical powers and find a balance in her life between the many worlds she lives in–America and Nigeria, the physical world and the juju world, human and spirit. Now she is called upon to put all she has learned to the test, to embark on a dangerous quest to stop the world from being destroyed.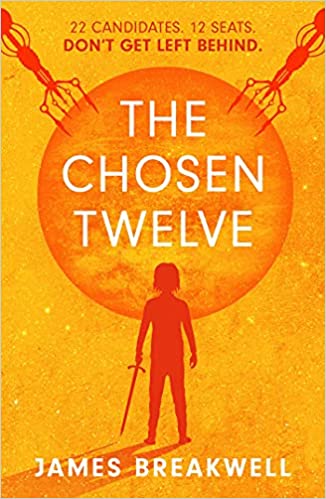 Robots have "deleted" most of the humans on the last interstellar colony ship, leaving only 22 remaining, all of them strangely immortal children. There are 12 seats on the lander that will go down to the monster-filled planet to start humanity's reboot. But how to figure out which 12 should be chosen, when the robots want only to kill each other and the humans insist on asking a lot of useless questions instead of learning what they need to do…
The Beholden by Cassandra Rose Clarke
Celestia and Izara Da Malena are orphans who have only each other, the daughters of impoverished aristocracy. To keep their land, a failing rainforest acreage, Izara uses a spell she doesn't fully understand to summon the local river goddess and ask for a rich husband for Celestia. But there is a cost for such favors, and five years late, the goddess returns to collect–and her price will set the sisters against their emperor, the husband the goddess sent to Celestia, and an even more powerful god.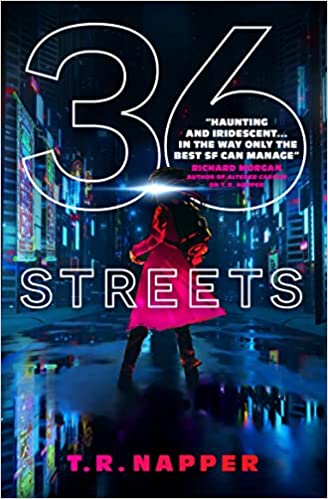 Lin Vu has made a place for herself in the underworld and made her home in the 36 Streets of Hanoi despite being an outsider everywhere she goes. When the English creator of the immersive game Fat Victory, a simulation of the US-Vietnam War, comes to Hanoi searching for clues about his friend's murder, Lin is drawn a web of conspiracies and power and she must choose between family, country, and gang.
Don't forget you can get three free audiobooks at Audiobooks.com with a free trial!
News and Views
Trends in Black Speculative Fiction
Notes on Mermaids and Passing as Human
Queer Reading Pleasure: Three Novels by Mo Xiang Tong Xiu
Lois McMaster Bujold has updated her reading order guide for her own books
The New Killers in Climate Disaster Thrillers
Where to begin reading the work of Juliet Marillier
Teaser trailer for Showtime's The Man Who Fell to Earth series
Iron Widow author Xiran gives fans what they want: charity auction for sat-upon book
On Book Riot
Why are horror novels so obsessed with mushrooms?
Gideon the Ninth gifts for your necromancer heart
You can win an audiobook download of the Shatter Me series by Tahereh Mafi.
This month you can enter to win a $250 Barnes and Noble gift card and a Nook Glowlight Plus. Canadian Rioters can enter to win a waterproof Kobo.
---
See you, space pirates. If you'd like to know more about my secret plans to dominate the seas and skies, you can catch me over at my personal site.