Sponsored by Northwind by Gary Paulsen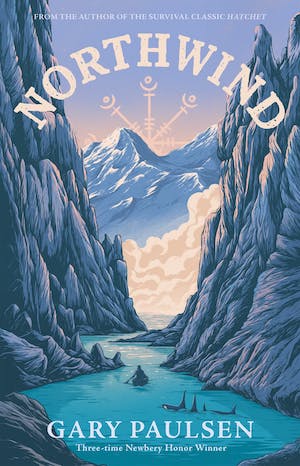 tk
Harlequin's New Subscription Service Debuts
Harlequin has launched Harlequin Plus, a new multimedia subscription service offering subscribers monthly book bundles, access to an e-book library, and movies and games. Romance lovers can enjoy this subscription for $14.99 per month and can access the service through the Harlequin Plus website and/or the app.
Joelle Taylor wins TS Eliot Poetry Prize for C+nto & Othered Poems
Joelle Taylor has won the TS Eliot Poetry Prize for C+nto & Othered Poems. The poetry collection is a look at butch lesbian counterculture in the 1990s and the judges described Taylor's collection as "a blazing book of rage and light." Joelle Taylor is a former UK slam champion. In 2001, she founded the UK's youth slam championships SLAMbassadors. Taylor says her winning poetry collection is intended "both to acknowledge the crimes against the LGBT community and reflect back to a time when we had a greater sense of unity, of self."
Series Adaptation of Octavia Butler's Kindred is Coming to FX
FX has announced that it has ordered its adaptation of Octavia Butler's Kindred to series. The eight-episode series will be written and executive produced by Branden Jacobs-Jenkins (Watchmen). Newcomer Mallori Johnson will star as Dana, a young black writer living in Los Angeles who suddenly finds herself transported through time, confronting her ancestors at a nineteenth century plantation. Also starring in the series will be Ryan Kwanten, Micah Stock, Gayle Rankin, Austin Smith, Antoinette Crowe-Legacy, and David Alexander Kaplan. Nick Grad, President of Original Programming at FX, said, "Branden Jacobs-Jenkins has done a phenomenal job of adapting Kindred for FX and honoring the legacy and timeless value of Octavia Butler's groundbreaking novel." The premiere date for the series has yet to be announced.
Most Anticipated Books of 2022
Get your TBR list ready! Here are Book Riot contributors' picks for the most anticipated books of 2022.