Sponsored by BookClubbish.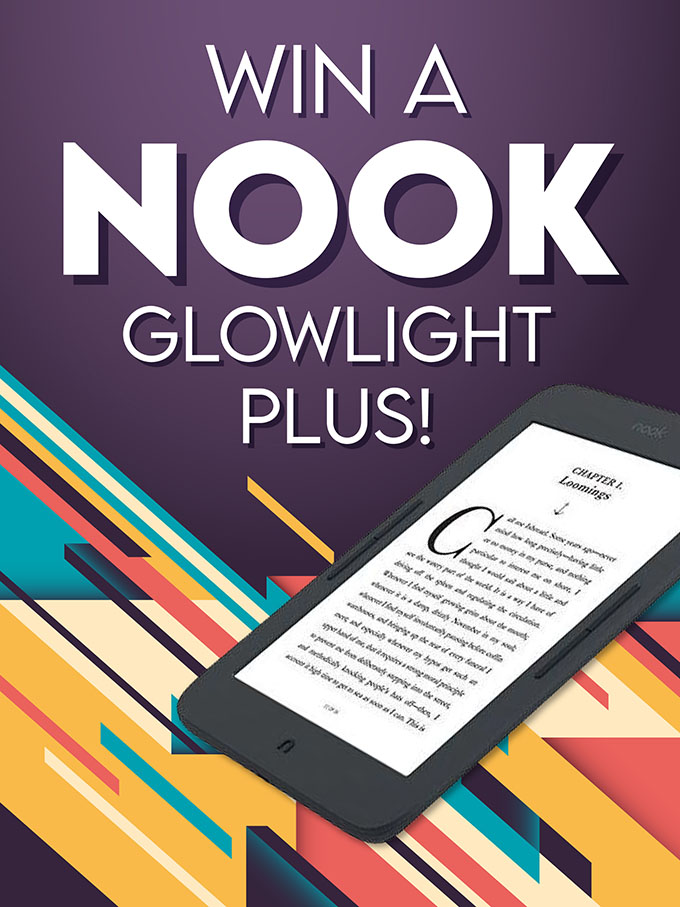 BookClubbish is a book club for people with or without a book club! Sign up to the newsletter to get fun bookish content, reading recommendations, and giveaways delivered right in your inbox.
Well, it's officially the time of year where I feel like a zombie. I went to bed at about 7 last night, and I might just do it again tonight. I'm ready for the sun to come back, please! In the meantime, I'll just have to curl up under a blanket with some great queer books.
If you're like me, 2022 has brought on a new wave of pandemic fatigue. The problems that started in 2020 haven't gone away, and for people already struggling, it's been even more difficult. That's why today I wanted to highlight OutRight Action International's COVID-19 LGBTIQ Emergency Fund. They distribute grants to grassroots LGBTIQ organizations across the world and have already distributed more than $3 million in grants.
---
The Read Harder Challenge: LGBTQ Edition
Every year, Book Riot puts out the Read Harder Challenge: a series of prompts to encourage you to try new things with your reading. There are 24 in total, with the idea that you'd complete about 2 a month. The challenges are always new and interesting, and you can subscribe the Read Harder newsletter to get recommendations for each challenge.
I thought it might be fun, though, to see if we can do this challenge on hard mode: all LGBTQ books! For the next few newsletters, I'm going to give queer recommendations for each prompt. I'll probably do about a couple each newsletter, depending on the prompt!
1) Read a biography of an author you admire.
Of course, I can't tell you which authors you admire, but I can give you some examples of great LGBTQ author biographies! This one proved a little tricky: even some of the best queer authors out there don't have any biographies published about them. Someone get on that. Also, if you search for biographies, you'll get a thousand memoirs for every actual biography. Sigh.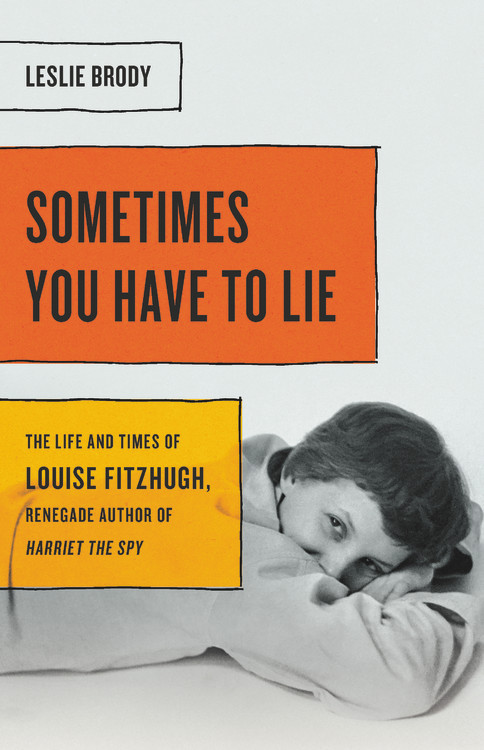 Many, many queer kids read Harriet the Spy and felt a spark of recognition, and that's no accident, because the author was a lesbian. This biography shows how Fitzhugh struggled in a society that didn't accept queer people, and how her work was quietly subversive.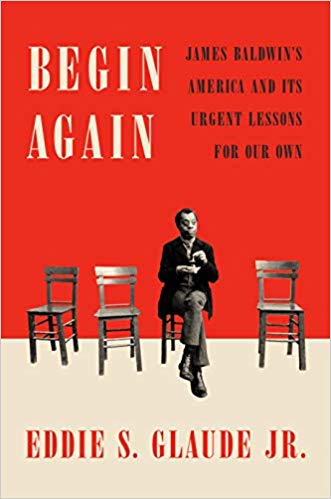 This is a new release that just came out in 2021. It blends together a biography of James Baldwin with how his political commentary still applies to the U.S. today. It positions the election of Trump and the rise of white nationalism as not an aberration, but a continuation of patterns that Baldwin had already been speaking out about.
More LBGTQ author biographies:
The Life and Times of Butch Dykes by Eloisa Aquino (a collection of biographies, including of Audre Lorde and other queer authors)
Gentleman Jack: a Biography of Anne Lister by Angela Steidele
Oscar Wilde: A Life by Matthew Sturgis
2) Read a book set in a bookstore.
Do I really need to say anything more than M/M bookstore romance? Just in case I do, this follows Jordan, who runs a romance book club in the bookstore he works at. He's irritated by new employee Rex calling his favorite genre "grandma books," and confused when Rex shows up for Meet Cute Club. He needs the numbers, but Rex will have to convince him that he isn't just trolling — and what better way than by saving the club?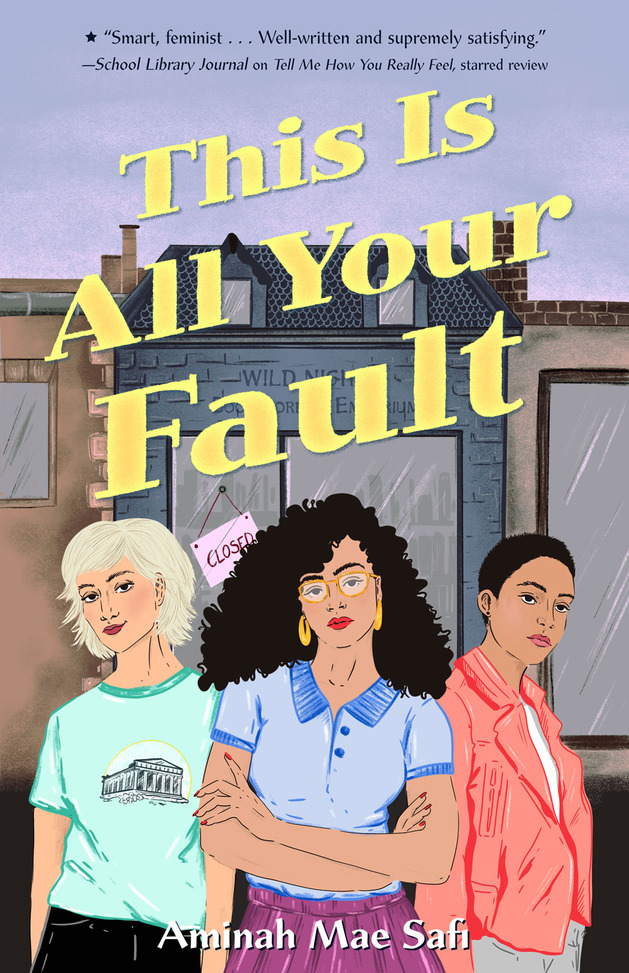 This is a YA retelling of Empire Records! Instead of a record store, the three main characters (one of whom is queer) work at an independent bookstore that they discover is closing. They have some meltdowns and hatch some wacky schemes to make money in their attempts to save a community space they all love.
More queer books set in bookstores:
Mooncakes by Suzanne Walker and Wendy Xu
Who We Could Be by Chelsea Cameron
Book of Dreams by Kevin Craig (out May 24, 2022)
All the Links Fit to Click
LGBTQ Book Riot Posts
New Releases This Week
This continues to be a slower publishing week, though there are some gems. Unfortunately, this list is disproportionately by white authors. Publishing, please do better.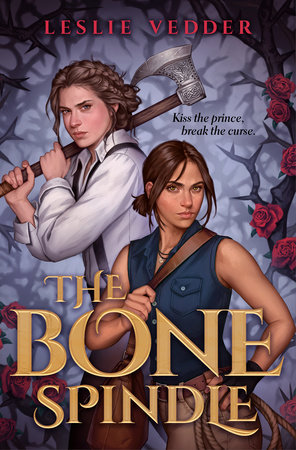 The Bone Spindle by Leslie Vedder (F/F YA Fantasy)
This promises to be "Sleeping Beauty meets Indiana Jones," with an axe-wielding sapphic main character inspired by Xena! Fi pricked her finger on the bone spindle and is now stuck with spirit of the Briar Rose until she breaks the kingdom's curse. Shane is a warrior helping her — and falling for a witch along the way. If you like fairy tale retellings and action-packed fantasy books, you should definitely give this one a try.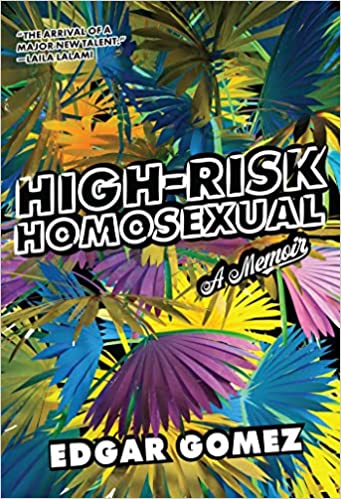 This memoir explores Edgar Gomez's coming of as a gay Latino man. It begins at his uncle's cockfighting ring, where he was sent to learn "how to be a man" and embody machismo. From there, he explores the queer spaces that made it possible for him to accept his identity. He also discusses the Pulse nightclub shooting, and how it affected his identity and feeling of safety as a queer Latine person.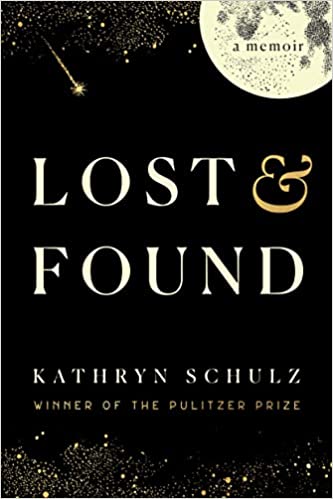 A New Yorker Writer and winner of the Pulitzer prize, in Lost & Found, Schulz focuses on the 18 month time in her life when she met her future wife and her father passed away. She examines the relationship between love and loss both in her own life and in the world at large.
To Paradise by Hanya Yanagihara (Queer Literary Fiction)
The Paris Bookseller by Kerri Maher (Lesbian Historical Fiction)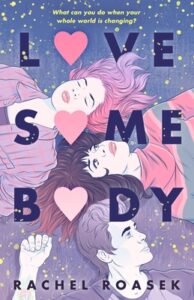 The Wedding Setup by Charlotte Greene (F/F Romance)
A Betrayal of Storms by Ben Alderson (M/M Fantasy)
Poised in Either Eye by B. Pigeon and Fell A. Marsh (Queer Fantasy)
Hopepunk by Preston Norton (Queer YA Contemporary)
Love Somebody by Rachel Roasek (Sapphic YA Contemporary)
Don't forget you can get three free audiobooks at Audiobooks.com with a free trial!
---
That's it for me this week! Until next time, you can find me at my bi and lesbian book blog, the Lesbrary, as well as on Twitter @danikaellis. You can also hear me on All the Books or you can read my Book Riot posts.
Happy reading!
Danika