Sponsored by Booked Up All Night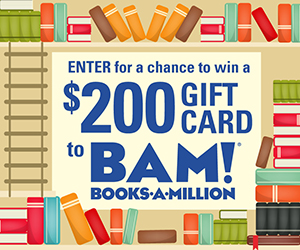 tk
Roxane Gay Launches Talk Show Podcast With Luminary
Roxane Gay is launching a new podcast talk show later this month called The Roxane Gay Agenda. The show "will feature conversations with Gay, who also offers uncommonly incisive reads of the politics that shape the world and popular culture." Gay previously hosted the podcast Hear to Slay with Tressie McMillan Cottom, so she is well-versed in the podcast world. The Roxane Gay Agenda will release on January 25th, with new episodes premiering weekly.
Book Bans In Schools Are Catching Fire. Black Authors Say Uproar Isn't About Students.
As the challenges to books by and about people of color continue to rise, Black authors are becoming more and more outspoken about the censorship, which they say harms students more than it it proclaims to "protect" them from sensitive topics. The ALA's Office of Intellectual Freedom also adds that parents and patrons are much more likely to initiate a challenge to a book's content than students, and many of these challenges cite critical race theory, when in fact the books are simply by and about people of color.
An Alabama Family Started An Antiracist Library To Promote Racial Justice And The Importance Of Diversity In Reading
In the wake of news coverage reporting on the murder of George Floyd, Kristen Berthiaume began to wonder what she and her family could do to commit racism in their own community, and they decided to open up a Little Free Anti-Racism Library in their Alabama hometown. They built the library, painted it, and stocked it with anti-racism books for all ages, and have been thrilled to see how popular the library is, despite all of their books being stolen twice. They've received enough donations to keep restocking their little free library, and they've provided a spark of hope in their community.