Sponsored by W by Wattpad Books.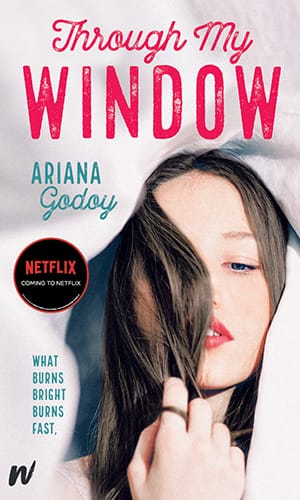 Read the book before watching the characters come to life in the film—coming to Netflix 2.4.22. Raquel has always been obsessed with Ares Hildago. The rich, hot playboy is her next door neighbor, but they've never spoken. After a chance encounter reveals her crush is mutual, their attraction grows and their sexual tension burns bright and fast. But Ares lack of commitment might put out their flame.
Hey y'all, welcome to the Kissing Books newsletter. I hope your spirit is doing well. I'm PN Hinton, your guide through the world of romance and the roller coaster ride that it can be. If it is your first time here, welcome and if you're a regular reader welcome back.
I forgot to mention last time one of the gifts that literally made me squeal out loud when I opened it. My spouse got me one of those Qwerkywriter keyboards that's designed to look like a typewriter. It has both wireless and USB capability which means it can be used on my laptop or my tablet. Whether it's for my day job or writing this newsletter and/or articles, I can use it almost all the time. And it also sounds like a typewriter. I very much feel like Snoopy when he was writing his story on top of his doghouse.
I'm still reading How to Marry Keanu Reeves in 90 Days as well as making my way through The Thursday Murder Club for my book club pick.
Romance Reflection:
When I read this tweet, I rolled my eyes so hard that I seriously thought they would legitimately get stuck in the back of my head. Really guy? You woke up that day and chose stupidity by reaching out to someone you knew only on a surface level in high school (clearly not a friend) and thought that your infantile, misogynistic, patriarchal way of thinking would matter to someone who's career this is?
I wonder what it's like to actually have that level of audacity.
Seriously, though, why? Just why? There was absolutely no need for this. your opinion is neither required or desired. That's a 'hot take' you're welcome to keep to yourself, especially because I'm sure it's something she's heard before from people she chooses to keep close to her, let alone some random guy who was somewhere in her social sphere for just four years sometime ago.
I'll never understand the need for almost perfect strangers to provide you with their thoughts on how you live your life, especially when it comes to romance writers and their chosen vocation. Some of them don't even care what their blood family thinks about how they make their money. But you, little random person that they knew oh-so-many years ago and just happened to be in the same graduating class with? It is your dismissal of the genre and the people who write and read them that is going to make them change their career course? Please. 
And also remember the old adage that it is better to be quiet and thought to be a fool than to speak and be known as one.
Around the Web in Romance:
The more I look at this image, the more I am on the same wavelength. That grip though…
This is an entire mood. Let's stop this type of gatekeeping, okay? Just because there was little to no representation in your grandmother's romances, which by extension may be what you grew up with, doesn't mean that these authors aren't doing thorough research. People other than white cis-gendered people did exist in the past and once everybody gets use to that, the better off we'll be.
A new book series based around brothers who are also ghost investigators? Yes please.
Not sure how I missed this last November, but I'm rectifying it today by boosting this book now.
Soon there will be another all romance bookstore in the United States. Meet Cute is scheduled to open up this April in Mesa, California. I love that there are three now and am crossing all my digits that the next one will be closer to me.
Next month, a Black Romance Master Class focused on Beverly Jenkin's Indigo will be taking place. This is very exciting especially since this book was mentioned here for being one of the most influential romance novels of the last century. Here is the tweet that announced this event, along with a way to sign up for the event:
Loving this animated cover for Count Your Lucky Stars, one of my most anticipated upcoming reads this year. I can't wait to read Margot's story!
Harlequin has also recently come out with their own 2022 Reading Challenge.
Here are some of the exciting romances we have to look forward to this year.
And another round-up of other books that will be headed our way soon. While there is some overlap it is very minimal; I checked.
Don't forget you can get three free audiobooks at Audiobooks.com with a free trial!
New Releases:
Speaking of new releases, here are some of the new releases that should be hitting the shelves this week. Per the possible new normal though, due to supply issues these were the dates showing as of the writing of this newsletter and may be subject to change.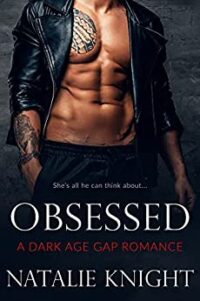 Weather Girl by Rachel Lynn Solomon (1/11)
The Siren Sussex by Mimi Matthews (1/11)
Face the Fire by Michele Sims (1/11)
His Curvy Craving by Mary E Thompason (1/11)
Obsessed by Natalie Night (1/12)
Roommate Arrangement by Saxon James (1/12)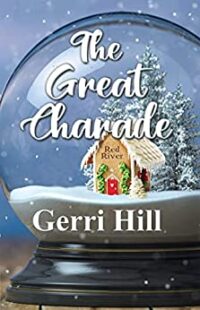 The Great Charade by Gerri Hill (1/13)
Fire by Hattie Jacks (1/13)
Things We Never Got Over by Lucy Score (1/13)
Maximus by Stella Rainbow (1/14)
One Night Only by Elise Marion (1/14)
Strings Attached by Riley Hart (1/14)
---
And that's all I have for y'all today. If you're not already doing so, feel free to give me a follow over on Twitter under @PScribe801. Until then stay safe, drink your water, stay healthy, and remember to make time for you.