Sponsored by Booked Up All Night.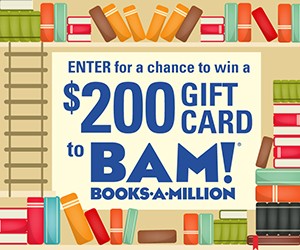 Book Riot is teaming up with Booked Up All Night to give away a $200 gift card to Books-A-Million. Just enter the form and sign-up for their newsletter for a chance to win!
Hello and belated happy new year, nonfiction friends! I hope your holiday season was restful and restorative, and you were able to spend time with your family (or chosen family) in ways that felt safe and rejuvenating.
If you'll indulge me for a minute, I'd like to open this edition with a cheer that Episode 100 of For Real, Book Riot's nonfiction podcast, came out this week. Alice and I have been recording the podcast since March 2018, and it's been a real joy. If you haven't listened before, it's a fun and chatty episode – we talk about our podcast origin story, the bookish internet of the 2010s, and some of our favorite non-nonfiction books.
For the first newsletter of 2022, I want to catch up on some of the nonfiction news that came out in the last few weeks. Let's get to it!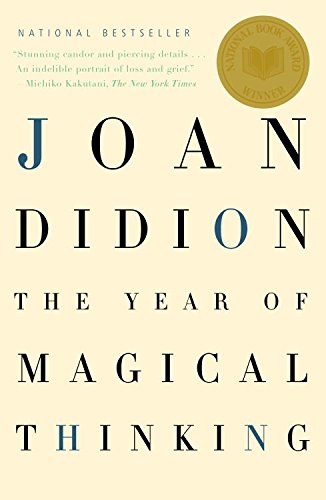 In late December, pioneering journalist and essayist Joan Didion passed away at the age of 87. As a former journalist, Didion has always been one of my favorite writers – she had a distinctive voice and amazing observational skills that she honed at a time when it was a particular challenge for female writers to take on the "new journalism" style that men were exploring. Later in life, she also wrote two stunning books about loss – The Year of Magical Thinking and Blue Nights – that guided me during a period of deep grief. If you've never read any of Didion's work, Book Riot has a reading pathway that I highly recommend.
Science writer E.O. Wilson also passed away at age 92. Throughout his career, Wilson "pioneered the study of biological diversity" and added some important theoretical support to ideas about conservation. Wilson won two Pulitzer prizes for his work – On Human Nature (1979) and The Ants (1991).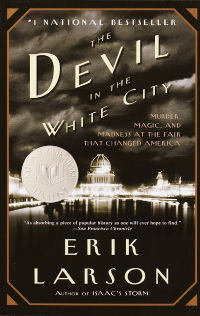 Keanu Reeves may be starring in Hulu's adaptation of The Devil in the White City. Attempts to adapt Eric Larson's book have been in the news since as early as 2003, but the news about Hulu didn't break until 2019. Leonardo diCaprio and Martin Scorsese are set to executive produce. I'm deeply interested in this Keanu news!
And finally! After a lengthy trial and multi-week deliberations, Elizabeth Holmes has been found guilty of four charges of defrauding investors to her company, Theranos. I am anxiously awaiting the final episode of Bad Blood: The Final Chapter, to get journalist John Carreyrou's take on the end of the trial and the verdict – hopefully that's coming soon!
Don't forget you can get three free audiobooks at Audiobooks.com with a free trial!
One Thing I Like
Since the new year, I've rediscovered my love for classical music. In particular, I've really enjoyed listening to Yo-Yo Ma cello music, including his latest release, Notes for the Future, and some of the brief pieces he shares on Instagram.
I found two nonfiction connections for this pick – a children's book, Playing at the Border: A Story of Yo-Yo Ma by Joanna Ho and Teresa Martinez, and an Audible original, Beginner's Mind, written and narrated by Yo-Yo Ma. I'm on the lookout for both.
---
For more nonfiction reads, head over to the podcast service of your choice and download For Real, which I co-host with my dear friend Alice. If you have any questions/comments/book suggestions, you can find me on social media @kimthedork. Happy weekend!