Sponsored by TBR, Book Riot's subscription service offering reading recommendations personalized to your reading life.
Tell TBR about your reading likes AND dislikes and what you're looking for, and sit back while your Bibliologist handpicks recommendations just for you. TBR offers plans to receive hardcover books in the mail or recommendations by email, so there's an option for every budget. Give your Bibliologist feedback, update your requests to stay in line with your reading goals and expanding horizons, and basically have your own personal book concierge. TBR is also available as a gift! Just select the plan you want to give, and you can schedule the gift to be delivered any day you want! Visit mytbr.co to sign up today or to start your holiday shopping.
Have you ever tried an audiobook narrated by the author of the work itself? Isn't it an experience? You get a glimpse of the author's thoughts right then and there. You experience the reality of the book exactly how the author wanted you to experience it.
That's how I feel about author biographies. Even though it's not the authors themselves covering their lives, getting to know their life story adds a layer of depth and perception to the works of the author that you otherwise would have remained foreign to.
What follows below is a list of eight author biographies for the first task in the 2022 Read Harder Challenge. These books break down authors' entire lives or parts of their life and writing to paint a holistic picture of the authors and their work we have come to know.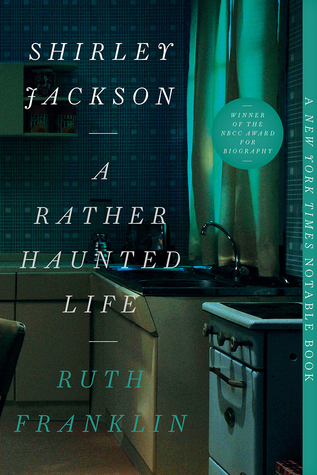 In her non-fiction works such as Life Among the Savages, Shirley Jackson hinted at her struggles to keep up her writing along with her domestic life; this biography confirms that, while also shedding light on her career trajectory. In telling Jackson's story and her struggle, we learn of the struggles that permeated the lives of many 20th century women and appreciate the works that came out of it more.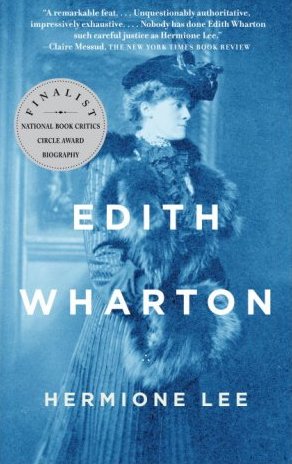 Wharton like so many of her own novel heroines had a life fraught with struggles and challenges to pave her way through the literary world.
Born in 1862, Wharton escaped the suffocating fate of the well-born woman, traveled adventurously in Europe, and eventually settled in France. This biography is as much about her literary aspirations as her non-literary ones. It talks of her fabled houses and gardens, her heroic relief efforts during the Great War, and absorbing the culture of the Old World, which she never tired of.
Clark's project is, in part, to refute the narrative of Plath's life that other biographies and writing about her rely on, which treat her death as the inevitable outcome of her life. Instead, she tells Plath's life story by using her work as the guiding narrative: her career as a writer, her commitment to developing her craft, her desire to balance this work with being a wife and mother, and the political and social context she was writing in. What emerges is a portrait of a bright, ambitious, driven, and complex woman who desired so much in life, and only got so much.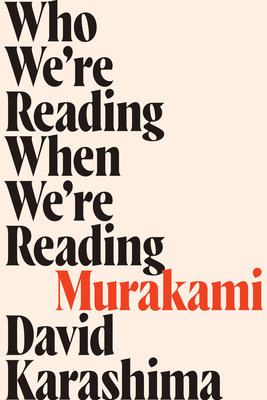 What David Karashima sets out to do in this biography is break down the research, correspondence, and interviews with dozens of individuals—including Murakami himself—to examine how countless behind-the-scenes choices over the course of many years worked to build an internationally celebrated author's persona. About how an author goes from an author of pocket-sized books in translation to a bestselling phenomenon. He looks beyond the legacy of Murakami toward larger questions: the role of translators in moving forward the text along with how foreign cultures get appropriated to become more digestible for the West.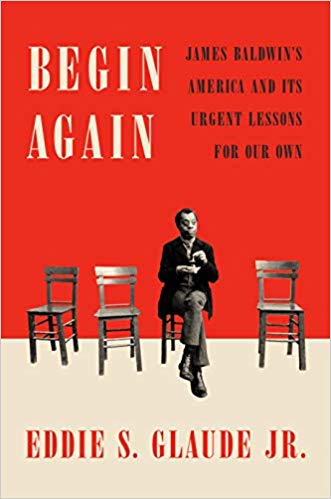 In this biography, Glaude turns towards the writings of Baldwin in search of hope and guidance through our own times. This mixes biography—drawn partially from newly uncovered interviews—with history, memoir, and trenchant analysis of our current political climate. It is Glaude's endeavor, following Baldwin, to bear witness to the difficult truth of race in America today. It lays bare the tangled web of race, trauma, and memory, and powerful interrogation of what we all must ask of ourselves in order to call forth a new America.
Jenn Shapland explores her own life and identity through in-depth and what seems to be largely archival research of Carson McCullers, from her wardrobe to love letters to recordings of therapy sessions. Shapland lives at her house in Columbus, Georgia while working in the archives there, and traces her steps at Yaddo. She discovers scholars past and presents all too willing to explain away McCullers' love of women, and in connecting the pieces pointing in that direction comes to terms with it in herself as well.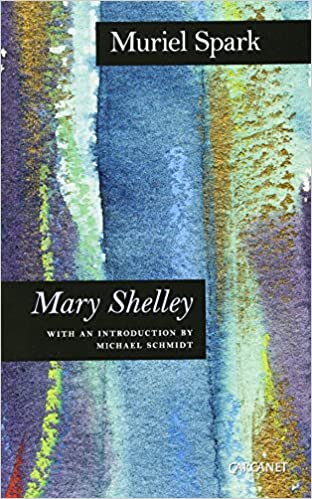 Spark takes at the same time a sympathetic and critical look at Mary Shelley's life. The first part of the book, the biography, written in 1951 and revised in 1987, gives a clear account of Mary Shelley's trials and difficulties, including her miscarriages. The second part of the book is Spark's appraisal of Mary Shelley's work. What makes this a fascinating work is the fact that it is the biography of an enigmatic author covered by another equally enigmatic one, and how they go about creating art in a world not made for them.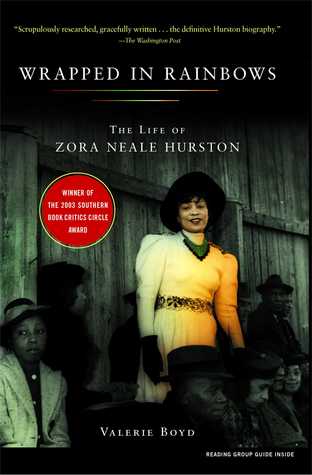 Wrapped in Rainbows, the first biography of Zora Neale Hurston in more than twenty-five years, illuminates the adventures, complexities, and sorrows of an extraordinary life. Acclaimed journalist Valerie Boyd delves into Hurston's history—her youth in the country's first incorporated all-black town, her friendships with luminaries such as Langston Hughes, her sexuality and short-lived marriages, and her mysterious relationship with Vodou. With the Harlem Renaissance, the Great Depression, and World War II as historical backdrops, this biography positions Hurston's work in her time but also offers riveting implications for our own.
I have come to believe that all works of writing are in some way autobiographical. Biographies help contextualize those autobiographical elements and see the works of our favorite authors in a new light. If you haven't tried picking up a biography of your favorite author yet, I recommend you get to it.