Sponsored by A Scheme of Sorcery by Disabled non-binary YA Fantasy Fiction Novelist Ennis Rook Bashe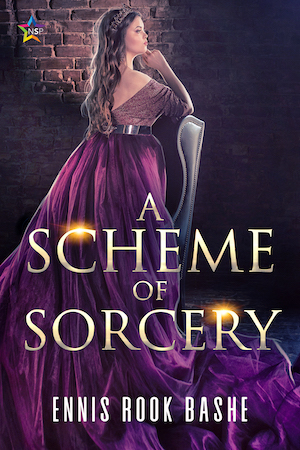 tk
Dolly Parton to Headline Audiobook Cast of Her Debut Novel with James Patterson
Dolly Parton will headline the audiobook cast of her debut novel Run Rose Run, which she cowrote with author James Patterson. Parton will read the part of Ruthanna Ryder, a beloved country music icon attempting to retire, and Kelsea Ballerini will read the role of Ruthanna's protégée. Parton said: "I'm thrilled to share the news that Ruthanna's fledgling counterpart in the story, a brilliant young singer/songwriter with a mysteriously dark past, is narrated by Kelsea Ballerini, who I knew from the beginning could bring the right balance of vulnerability, ferocity, and sparkling wit to the character AnnieLee." Run Rose Run will be published in hardcover, ebook, and audiobook on March 7th, 2022.
Solaris to Publish Queer Sci-Fi Hamlet Retelling by Em X. Liu
Solaris has announced their acquisition of The Death I Gave Him by Em X. Liu, a queer, locked-room sci-fi mystery inspired by Shakespeare's Hamlet. Debut author Em X. Liu said of the novel, "The Death I Gave Him is an alchemic mixture in its own right—born out of the copious liner notes in my copy of Hamlet, biochemistry equations from my senior's thesis, a healthy dose of Mary Shelley's Frankenstein, the night I watched Ex Machina three times in a row, and my enduring love of manic, overambitious blond protagonists as instilled in me by encountering Death Note at a formative age. I'm absolutely galvanized that it's found a home at Rebellion, pointy bits and all." The novel is set for publication in September 2023.
Madeline Miller Writing a New Novel About Persephone
Yesterday on Instagram, Madeline Miller, author of Circe and The Song of Achilles, announced that her current novel-in-progress is a retelling of the myth of Persephone. Miller posted a close-up picture of her current draft and wrote, "Some news about my current novel-in-progress. I know I said I was working on the Tempest. Turns out the Tempest is going to have to wait. She grabbed me with both hands. #persephone."
8 Audiobooks Longlisted for the Pen America Awards
PEN America awards nearly $350,000 each year. Here are just a few standouts on audiobook that have been longlisted for this awards season.