Sponsored by ThriftBooks. Have a Free Book on us for ReadingRewards Appreciation Day!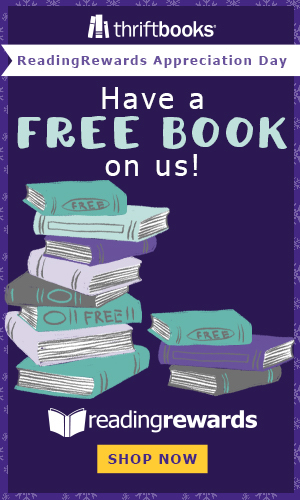 ThriftBooks is celebrating book lovers everywhere with a FREE BOOK credit for ReadingRewards Member Appreciation Day. All active ReadingRewards members have been be awarded a FREE BOOK credit into their ReadingRewards account. Not a member? We still have a FREE BOOK for you. Simply join ReadingRewards today Monday, December 13th, 2021 (it's free to join), and you will have your FREE BOOK credit in your account on December 14th , 2021. With millions of new and used books, ThriftBooks has an endless selection of books at the best prices. ThriftBooks. Read more. Spend less.
Welcome to the Kissing Books newsletter. I hope your spirit is doing well. I'm P.N. Hinton, your companion through the world of romance. Whether this is your first time or you're a regular, I'm glad to have y'all here.
Y'all! I watched my first holiday romance of the season! It was Single All the Way on Netflix. I thoroughly enjoyed it and it was great. Attempted fake dating, friends to lovers, and 'OMG they were roommates' are just a few of the tropes that are balanced masterfully in this movie. Oh and it was a M/M romance? It was exactly what I needed to kick off the season right. If you haven't seen it yet, I do recommend it. I think I'm going to try to watch Love Hard next but we will see.
In holiday tunes, I cannot get enough of Lindsey Stirling's cover of Carol of the Bells. This is one of my favorite carols anyway but hearing her own spin on it is amazingly ethereal. And that video is winter magic. Props to her for being able to dance while playing. I could barely stand without my whole body shaking whenever I did a solo, let alone bust out some ballet moves.
Romance Reflection
In a recent round-up of the best books of 2021, romance was left out as a genre. Like completely left out; wasn't even acknowledged. According to the letter that the Romance Novelists' Association, or RNA, sent to The Sunday Times, the author of said article even questioned if it was a plausible genre in a since deleted tweet. That tweet may be gone, but it was still put out there and as we know, screenshots are forever. So I'm sure someone has evidence of it somewhere.
Pardon me while I get extremely Southern for a bit, but this burns my buttered biscuits. Romance is not for everyone and that's fine. I've said it before and I'll say it again. Don't like it? Don't read it. Trust; if you don't want to be here in Romancelandia, we don't want you here.
But what you're NOT going to do is act like the genre doesn't exist at all. Not when, again, this genre has often 'kept the lights on' in publishing. Not when it's still one of the highest, if not the top, selling genres regularly. Not when we have Joe and Jolene Schmoe whining about how the romance writing community is 'gate-keeping' every other week because we tell them plainly that, without a central love story and HEA or at the very least an HFN, their book is not a romance. Clearly these are people who want in on the romance money without the romance work.
This was a gross misstep not just on the author of the article but the editor, because someone should have caught that an entire genre was skipped over. Just because you don't like something doesn't mean it doesn't exist. If the author wasn't qualified to come up with a list, they should have brought in a co-writer. It's as simple as that. Because I'm fairly freaking confident that this oversight wouldn't have happened with any other genre in the literary world.
It is almost 2022. The romance genre isn't going anywhere. If anything else, with more diverse voices being heard there every day, it's cementing its place even firmer. It's here to stay.
Book Riot Romance
Speaking of queer romances, here is a nicely rounded list of a few you can pick up this season, courtesy of Rioter Rachel.
While I had heard the phrase before, I never actually knew that a Tijuana Bible was. So I really appreciated this brief history by Rioter River gave.
In case you missed it, we also posted a trailer for Sleigh Bells on Bread Loaf Mountain.
Not purely romance related, but be sure to sign up for the Read Harder 2022 Newsletter to get recommendations for books to help tackle our yearly challenge.
Around the Web in Romance
For my audiobook lovers, check out this list of Scribd's Best Romances of 2021.
Check out this list of erotic romances with aftercare paired up with some cozy blankets for said activity.
Here is another nice roundup of holiday romances to read this season.
Take this fun quiz to find out who you'll end up kissing under the mistletoe. Not sure I agree with my result of a random stranger based on how I'm wired, but I enjoyed the ride!
This granny sounds like an amazing person to know.
New Releases
Here are some of the new releases that should be hitting the shelves this week. That said, the supply issue is still very real and these were the dates that were showing as of the writing of this article. So, some of these dates may be subject to change.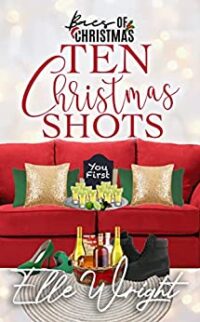 Humbug by Amanda Radley (12/14)
Rebel Without a Claus by Bryce Oakley (12/14)
The Doctor's Heart by Andrew Grey (12/14)
Christmas is Better With You by Pamela Campbell (12/14)
Ten Christmas Shots by Elle Wright * (12/15)

Nine Frosty Nights by Kimmie Ferell * (12/16)
How the Hoyden Won the Duke by Eva Devon (12/16)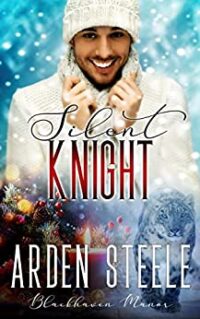 Mine at Midnight by Adele Clee (12
Silent Knight by Arden Steele (12/16)
Eight Naughty Notes by Aja * (12/17)
Seven Peppermint Kisses by Tiye Love * (12/18)
Six Sensual Wishes by Nicole Falls * (12/19)
*These are part of a series subtitled Baes of Christmas and I'm a sucker for novellas released like this. Hence the reason for mentioning each one that will be released before next Monday's newsletter.
---
And that's all I have for you today. I'll be back Thursday with more romance news and some Christmas romance recommendations for you. I hope that your time before then treats you well. Until then, give me a follow on Twitter under @PScribe801.