Sponsored by Penguin Teen.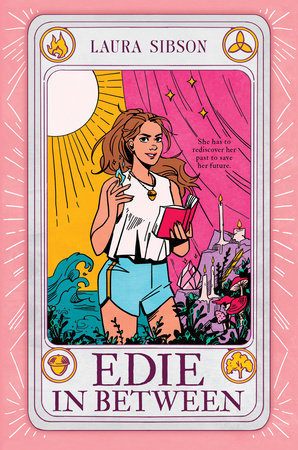 It's been one year since Edie's mother died. But her ghost has never left. According to her GG, it's tradition that the dead of the Mitchell family linger with the living. But Edie, whose pain over losing her mother is still fresh, has no interest in her family's legacy as local "witches." When her mother's teenage journal tumbles into her life, her family's mystical inheritance becomes too hard to ignore. It takes Edie on a scavenger hunt to find objects that once belonged to her mother, each one imbued with a different memory-where she watches her teenage mom mourn, love, and hope just as Edie herself is now doing.
I've got to admit defeat: I'm no longer going to be collecting individual stories of LGBTQ book censorship for this newsletter, because a) it hurts my soul and b) other people are doing it far better than I can. If there's something particularly egregious or an article comes my way that's discussing LGBTQ book censorship in general, I'll add it to the links, but if you want to keep up with every story, check out Book Riot's weekly censorship news round up (on Fridays) and subscribe to the American Library Association's Intellectual Freedom News. Now if you'll excuse me, I'm going to spend my December reading cute snowy F/F romances with a cup of hot chocolate instead of seeking out news stories about homophobia and transphobia!
This week, I want to highlight OutRight Action International, an organization that fights for LGBTQ rights around the world. You can find out more about them at their website, and you can help at their donation page.
---
My Top 12 Queer Books of 2021
This year, I've been reading way more new releases than ever before. Because I'm a cohost on All the Books, I read 4 books a month that come out the first Tuesday, so I can discuss them on the podcast. Because I'm me, I pick a lot of queer titles, whenever possible. And then I tend to request even more ARCs for the Lesbrary or just because my requesting eyes are too much for… my reading eyes.
So here are my top 12 favourite books I read in 2021 that were published this year: one for every month. Except that's a complete coincidence. I just tried to narrow down my list as much as possible and ended up with 12. To keep this newsletter from being 10,000 words, I'm just going to discuss my top three, but I've reviewed all of these if you want my in-depth thoughts!
This isn't the best LGBTQ books that came out this year, because there are so many I haven't gotten to yet, like Last Night at the Telegraph Club by Malinda Lo or She Who Became the Sun by Shelley Parker-Chain or The Jasmine Throne by Tasha Suri! And, of course, I read a lot more sapphic books than anything else.
These aren't in any order, because it was hard enough to narrow it down to 12. (I was aiming for 5…)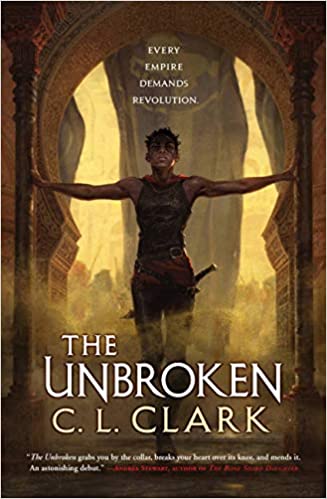 One part of the sapphic fantasy holy trinity of this year, The Unbroken is a military fantasy about a colonial occupation, inspired by the French occupation of North Africa. It's dark and violent, political and complex, and incredibly thought-provoking. It also has a fraught F/F relationship that has me eagerly awaiting the next book to see how it plays out. This is one that left me with a lot to think about, and I feel like I'm still processing it. If you want a meaty, dark fantasy that deals with racism and colonialism, definitely pick this one up. (But let's be honest, queer women readers were already picking it up based on those arms.)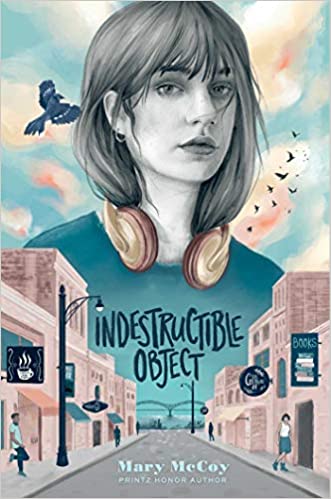 I started my review of this title with, "Messy bisexuals, this one's for you. ❤️" and that's exactly what I love about it. Lee is a flawed main character who's feeling lost. She's made mistakes and hurt people, but she's trying to improve. When she's told she's acting out a negative bisexual stereotype because she cheated on a partner, she thinks, "When straight people cheated, they weren't failing the whole straight population. They were just failing one person." This also has polyamorous representation, which is pretty rare in YA!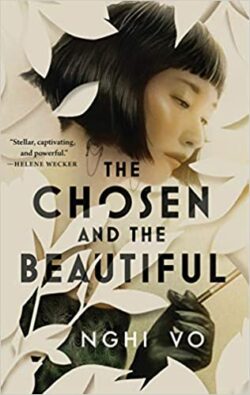 This is an absolutely beautiful reimagining of The Great Gatsby from the perspective of Jordan, a queer Vietnamese American adoptee. It's a fantasy, but the magic acts as a backdrop and metaphor, rarely taking centre stage. Not only is Jordan bisexual, but Gatsby and Nick are queer, too. The characters combine into complex love pentagons, each relationship with its own nuances. It's an absorbing, atmospheric read that adds new dimensions to a familiar story.
My other favourite 2021 reads are:
All the Links Fit to Click
LGBTQ Book Riot Posts
Don't forget you can get three free audiobooks at Audiobooks.com with a free trial!
New Releases This Week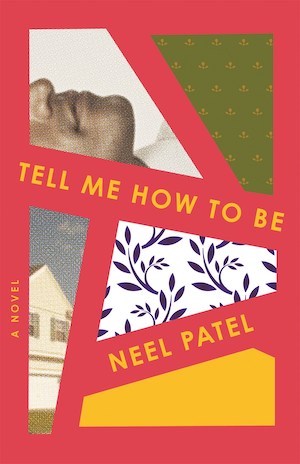 At the one year anniversary of her husband's death, Renu is overcome with resentments and doubts about whether she chose the right husband. When she decides to sell the family home, her son, Akash, visits to say goodbye and try to get closure himself, including about the boy who first broke his heart. As they pack up the house together, they both unearth parts of their pasts they meant to keep buried.
If This Gets Out by Sophie Gonzales & Cale Dietrich (M/M YA Contemporary)
Ruben and Zach are part of Saturday, a boy band with a huge following. It's not all parties and wealth, though: every part of their public-facing lives is controlled by the record label, including that Ruben has to stay closeted. When a night hanging out in their hotel room turns into something more, Zach and Ruben have to figure out what their relationship is–especially because Zach thought he was straight–and how to be themselves when it goes against what their manager wants from them.
I discussed this on All the Books, if you want to hear more about it!
This is a history of the queer disability justice performance collective Sins Invalid. More than that, it discusses the principles of disability justice, offering a lens to view politics and the world. This was an eye-opening and thought-provoking read, and I highly recommend it! I discussed it on All the Books, if you want to hear more about it.
The Book of Casey Adair by Ken Harvey (Queer Guy Fiction)
Eleven-Inch by Michał Witkowski, translated by W. Martin (Queer Guys Fiction)
Dear Miss Cushman by Paula Martinac (Sapphic Historical Fiction)
The Great Charade by Gerri Hill (F/F Holiday Romance)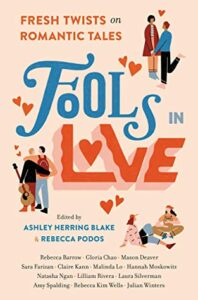 Where the Rain Cannot Reach by Adesina Brown (Queernorm Fantasy)
Internet Famous by M.B. Guel (Sapphic YA Contemporary)
The Love Curse of Melody McIntyre by Robin Talley (Sapphic YA Contemporary) (Paperback Rerelease)
Fools in Love edited by Rebecca Podos & Ashley Herring Blake (Mostly F/F YA Anthology)
The Coldest Touch by Isabel Sterling (YA Paranormal Romance)
Beyond the Ruby Veil by by Mara Fitzgerald (Sapphic YA Fantasy) (Paperback Rerelease)
The Excalibur Curse (Camelot Rising Trilogy Book 3) by Kiersten White (Bisexual YA Fantasy)
The Sound of Stars by Alechia Dow (Sapphic YA Sci Fi) (Paperback Rerelease)
Spin Me Right Round by David Valdes (Gay YA Time Travel)
The Pronoun Book: She, He, They, and Me! by Cassandra Jules Corrigan and Jem Milton (Picture Book)
Righting Canada's Wrongs: The LGBT Purge and the Fight for Equal Rights in Canada by Ken Setterington (Children's Nonfiction)
A Lily Blooms in Another World by Ameko Kaeruda, illustrated by Shio Sakura, and translated by Tom Harris (F/F Light Novel)
Punks: New & Selected Poems by John Keene (Queer Poetry)
And the Category Is…: Inside New York's Vogue, House, and Ballroom Community by Randy Tucker (LGBTQ Nonfiction)
---
That's it for me this week! Until next time, you can find me at my bi and lesbian book blog, the Lesbrary, as well as on Twitter @danikaellis. You can also hear me on All the Books or you can read my Book Riot posts.
Happy reading!
Danika