Sponsored by Amazon Original Stories.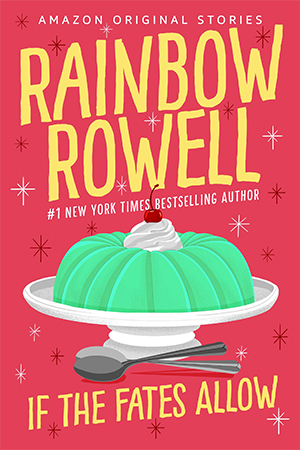 Reagan has always liked people better from afar. Maybe that's why social distancing came so easily. But she doesn't want her grandpa to be alone for Christmas this year, so she heads home to Nebraska bearing gifts of Jell-O salad. She's forgotten all about Mason, the boy next door. He's all grown up now, and he doesn't mind Reagan's prickliness… he might even like it. In a time when six feet is close enough, how long can they keep their distance? From #1 bestselling author Rainbow Rowell comes a short, sweet holiday story. Prime members read and listen free.
Welcome to Read This Book, a newsletter where I recommend one book that you should add to your TBR pile or nightstand or hidden stack under the bed, right away!
I have a soft spot for Arabic literature. Having grown up hearing it, trying to understand and speak it, I find literature either written in Arabic or by Arabic authors fascinating. Another reason why I have come to feel this way is the disparity there is between what is perceived and shown to be Arabic life, and what it actually is from the accounts of everyday people who recount their tales. Books like Chronicles of the Last Summer and An Unnecessary Woman have been leading the charge.
The book I have for you is in a similar vein. It is a memoir by an Egyptian author, a bookseller who aspired to bring the gift of literature to the Egyptian people.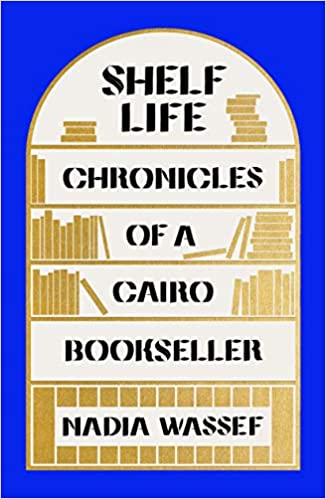 It tells the story of Nadia herself, her sister, and her friend, who together in 2002, opened an independent bookstore/cafe in downtown Cairo, Egypt. The bookstore was called Diwan meaning 'connect' in English, and soon became a means for connecting book lovers from all around the Egyptian community.
But the streets of Cairo are no stranger to precarious political upheavals and power struggles. The days at the bookstore were fraught with the unlikeliest of challenges: fear of offending someone in power, grappling with sexism, and gauging the taste and inventory required with such a fleeting audience.
The trio of women persevered, reviving the spirit of a civil society that was too tired of surviving to think of anything else, and managed to open ten different locations with over 150 employees. As someone who has firsthand experienced the lack of access to books that the Middle East suffers from, this is a huge accomplishment.
It is not just an account of their bookish adventures, but also a testament to Wassef's kindness and humor. She also has a wonderful personality that she showcases in this Instagram reel and also talks about some of her favorite books, which is a delight to experience.
If you enjoy memoirs about people who bring about big change with small actions or just love a good book about books, then this one is for you.
Don't forget you can get three free audiobooks at Audiobooks.com with a free trial!
---
Come tell me what you thought of the pick on Twitter @JavedNusrah.
Happy Reading!
Nusrah