We're giving away five copies of Never After: The Thirteenth Fairy by Melissa de la Cruz to five lucky Riot readers!
Enter here for a chance, or click the image below!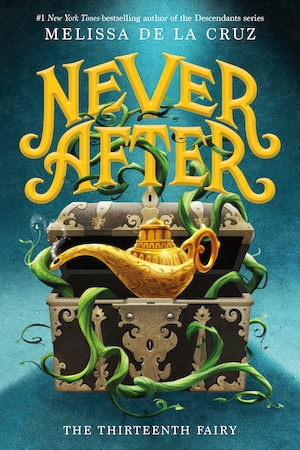 If fairy tales are real, then this must be a dream. At least, that's what Filomena Jefferson-Cho thinks when a hero from her favorite series The Thirteenth Fairy shows up in her sleepy suburban town. Before she knows it, Filomena is thrust into the world of fairies and princesses, sorcerers and slayers, and where an evil queen is set on destroying what's left of the Fairy tribes. To save them all, Filomena must find the truth behind the fairy tales before it's too late.