Sponsored by Amazon Original Stories.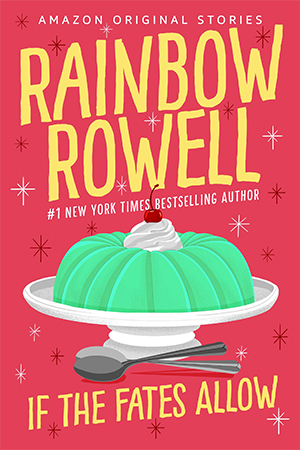 Reagan has always liked people better from afar. Maybe that's why social distancing came so easily. But she doesn't want her grandpa to be alone for Christmas this year, so she heads home to Nebraska bearing gifts of Jell-O salad. She's forgotten all about Mason, the boy next door. He's all grown up now, and he doesn't mind Reagan's prickliness… he might even like it. In a time when six feet is close enough, how long can they keep their distance? From #1 bestselling author Rainbow Rowell comes a short, sweet holiday story. Prime members read and listen free.
Welcome to In The Club, a newsletter of resources to keep your book group well-met, well-read, and well-fed.
Book club friends! How has your holiday shopping been going? I must admit that my usual excitement at buying discounted things as someone who hails from a long line of frugal, couponing women hasn't amounted to much so far this year. Maybe this is because the usual holiday sales started at the beginning of November this year, so I didn't feel the need to rush to buy anything. This resulted in me not buying much at all…. except for books 😅. Amazon and the good sis Target have been vying for my love with their book sales lately, I have to say.
Now on to the club (as I plot on which coupons and cash back deals to combine)!
Nibbles and Sips
If you're plant-based and lamenting the absence of Korean friend chicken in your life, don't despair! Here's this wonderful recipe that replaces the chicken with oyster mushrooms from Joanne Lee Molinaro, who just released The Korean Vegan Cookbook this October. She has it with a spicy vegan mayo, but if you're looking for that glaze that Korean fried chicken usually comes with, here's a recipe for that:
SOY GARLIC GLAZE
4 garlic cloves minced
¼ cup + 1 tbsp low sodium soy sauce
¼ cup mirin
2 tbsp brown sugar
1 tsp Gochujang
1 tbsp cornstarch
1 tbsp water
Directions:
To make the glaze, add all glaze ingredients except cornstarch and water to a small saucepan. Stir to evenly mix and bring sauce to a simmer. Taste and adjust as needed. Keep in mind the final version will have a more concentrated flavor. For a more savory sauce, you can add a little more soy sauce.
In a small bowl, stir cornstarch and water until cornstarch is fully dissolved. Add to the glaze and immediately stir it in so the cornstarch does not clump. Allow sauce to simmer until thickened. Remove from heat.
Brush fried "chicken" pieces with glaze. Garnish with sesame seeds and scallions.
Now for the books!
❄️+☕️+ 📚=😌
On the east coast, we're still nestled in that cozy time in Fall when it's comfortably chilly, but not offensively cold. A time to treasure, in other words. I'm a bit of a seasonal reader, and love it when the general outside mood matches my reading, so now's the time I love to read books that are a lil frosty, bonus points if there's a touch of the fantastical. Here are some books that you can snuggle up with this season.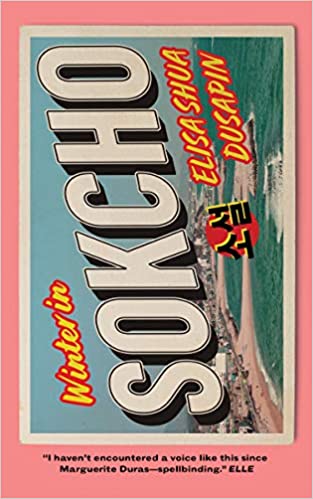 Winter in Sokcho by Elisa Shua Dusapin, translated by Aneesa Higgins
Sokcho is the border town between North and South Korea that attracts tourists during the warmer months. But it's winter when a middle-aged French cartoonist begrudgingly comes into the unkempt inn that a young, half Korean woman is working at. The two form an awkward relationship, as he convinces her to show him around for an authentic experience, and she gets the chance to spend time with someone who reminds her of the French father she never met. This is a subtle exploration of identity, alienation, and the beauty of North and South Korea in the winter. It has also won the National Book Award for translated literature.
Book club bonus: As mentioned before, this is a novel that explores identity and alienation through subtle and poetic prose and a protagonist who often refers to and regards her body in a certain way. How do the ways in which the protagonist views her body correspond with her independence and ever developing sense of self?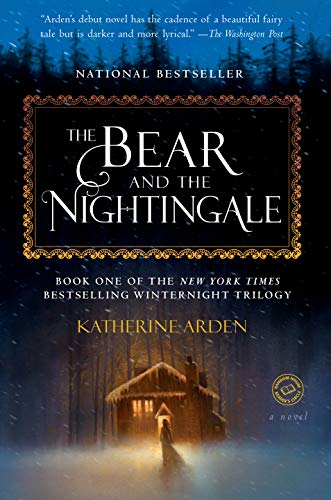 "Where am I?"
He shrugged. "Back of the north wind. The end of the world. Nowhere at all."
This book, y'all. I shut the world out and read this entire trilogy in a few days in December last year. It was that good. In it, we're dropped in the dead of winter in the Russian wilderness where there are stories of Frost, the winter demon, and other spirits from Russian mythology that Vasilisa grows up hearing stories about. These spirits are respected, with some even being given tributes as house protectors, until Christianity comes and threatens to "kill" the spirits by forbidding people from worshipping them.
When Vasilisa's mother dies, her father eventually remarries a devout Christian woman from the city who forbids the honoring of traditional spirits. General mess follows, and suddenly crops die and villagers go through it. There's also an evil from the forest that seems to be creeping nearer and nearer. This actually had some really creepy/scary moments. You've been warned!
Book club bonus: We just had a fabulous conversation last night for our Insiders group read discussion of Elatsoe, and the topic of cultures' deities and spirits came up. I think this book would lend itself well to that convo, so discuss themes of religious imperialism, and what it means for women.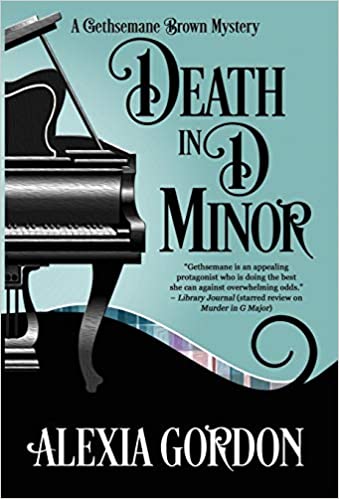 This is the second book in a cozy mystery series that has quite a few unique elements. The first book introduced Gethsemane Brown, a Black American expatriate living in a haunted cottage in Ireland who starts to solve murder cases as an amateur sleuth… obviously.
In this book, her cottage is about to be sold by the landlord, her ghost friend has disappeared, and her brother-in-law shows up for Christmas only to be accused of stealing an expensive antique. So naturally, she goes undercover at a charity ball to find out the true thief, but unwittingly conjures the ghost of an eighteenth century sea captain and is accused of murdering the ball's host. Also naturally: sis is pressedT.
Book club bonus: There's a lot going on here. How do you think all of the elements complement each other, and do you think they would work better or worse in an American setting?
Don't forget you can get three free audiobooks at Audiobooks.com with a free trial!
Suggestion Section
Noname's book club pick for December is The Spook Who Sat by the Door (the title of this book gave me a visceral reaction, not going to lie)
Interesting reads from Book Riot:
---
I hope this newsletter found you well, and as always, thanks for hanging out! If you have any comments or just want to connect, send an email to erica@riotnewmedia.com or holla at me on Twitter @erica_eze_ . You can also catch me talking more mess in the new In Reading Color newsletter as well as chattin' with my new cohost Tirzah Price on the Hey YA podcast.
Until next week,
-E