Sponsored by Amazon Original Stories.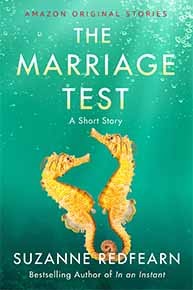 Ava and Justin are about to be married for the holidays, but there's just one thing left for them to do. For generations, engaged couples in Ava's family have traveled into the Everglades to retrieve a rare bird egg and bake it into a wedding cake. Those who succeed live happily ever after. Those who fail are destined for heartbreak. With Ava's beloved grandmother ill, the tradition means more than ever. Can Ava uphold their oldest family ritual before it's too late? Read The Marriage Test, a touching short story by Suzanne Redfearn. Prime members read and listen for free.
Welcome to the Kissing Books newsletter. I hope your spirit is doing well. I'm P.N. Hinton, your companion through the world of romance. Whether this is your first time or you're a regular, I'm glad to have y'all here.
It's officially the last month of 2021 and I have no idea how I feel about it. While part of me is somewhat excited to see what 2022 brings, the other part of me remembers being in this same position at the end of 2020. While I feel 2021 was better than 2020, the margin was pretty frickin' slim, I gotta tell you, personal and worldwide. Still, I suppose I should try to be cautiously optimistic about it all.
Romance Reflection
Since we've officially reached December, I feel it's appropriate for this reflection. I've always found the fascination with winter holidays and romances interesting. It's not even just a Christmas thing since other romances which feature holidays like Hanukkah, Kwanzaa, and Diwali are coming out. And, as I've said before, I love it even if I don't get the correlation. Hear me out.
I'll be honest; nowadays, the holidays are stressful for me. They haven't always been and I honestly can't pinpoint the moment where they changed from exciting to the feeling of being overwhelmed. It's a lot to juggle and it's a lot to worry about and a lot of pressure. In the last few years I've had to take the mindset that I am not going to go broke buying a gift for anyone, even my teenager, because at the end of it all, it's just stuff. You can't take it with you. And the movies and books seem to gloss over that or have it thrown in for comedic value.
Then again, maybe that's the draw. Yes, we all know it's tragically stressful, but for those few hours you can just fall in love with the magic of the holidays—which I get since I freely admit I use these to help my heart grow three sizes throughout the month. While it doesn't make me one of those people who have the Hallmark holiday movie on 24/7, it does help me from muttering "Bah, humbug" on the regular. So, mixed bag.
Book Riot Romance
Speaking of holiday romances, take this quiz to find out the one you should pick up next. I ended up getting The Holiday Swap which also happened to be my BOTM pick this month.
Rioter Namera came up with this list of dystopian romances for us.
Click here to start listening to Part 2 of When in Romance's recommendation episode.
Don't forget you can get three free audiobooks at Audiobooks.com with a free trial!
Around the Web in Romance
First, let me just state the obvious. Romancelandia rocks. The Romance for Chencia auction reached 128.5% of its overall goal. That just warmed my heart so much to see that.
There's still a little bit of time to sign up for this event featuring Hallmark writer Tracy Andreen about her debut YA romance novel So, This is Christmas.
There's also still a small window of time for Kisscon's One Night Stand.
I haven't seen True Story yet but damn, this isn't a lie. To be fair I've always thought Billy Zane was attractive from the first time I saw him in Demon Knight. Yes, I know there's probably a lot to unpack there, but this isn't the time so moving on…
Charish Reid revealed the cover of her upcoming paranormal romance, I'll Come Back for You and yes I already ordered it .You're welcome Future Me.
I invite you to be attacked with me.
Recommendations
Harkening back to what I said above, I'm going to start off the month with some holiday romances that I think would be good for getting you in the holiday spirit. That way I, and anyone else in my position, can start the month off strong by trying to embrace it. My goal this month is to focus each week's recommendation on a different winter holiday. I'm not sure how successful I'll be, but I'm going to try.
That said, since Hanukkah was being observed this last week, I'm going to start off with romances that celebrate that holiday.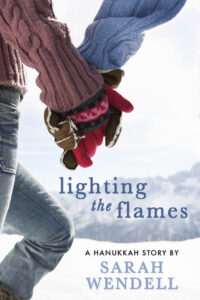 Genevieve and Jeremy have been camp friends since their first summer at Camp Meira with indications that it may bloom into something more. All that changes when Jeremy suddenly leaves camp early with no explanation and Genevieve goes off to a graduate fellowship. When the two reunite for a special Winter Camp during the week of Hanukkah, they wonder if they will be able to get another chance at the romance that was left behind.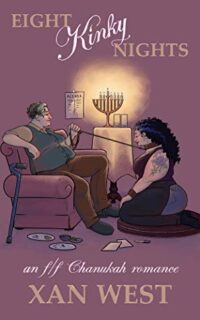 Recently divorced Jordan moves into friend Leah's spare room to start over only to realize it's harder than she thought. Leah is coming to terms with being a gray ace which has had a substantial effect on her relationships. Leah offers a deal to help them both out by offering Jordan kink lessons so she can become more confident in her dom role and Leah can learn to adjust her submissive role with her new sexual identity. However, throughout the week, both women realize that it's more than just an arrangement and that there may be something more there.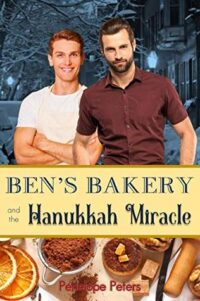 Former NHL hopeful Adam has adjusted to his life as caretaker for his father and coach of a pee-wee hockey time quite well. When a tournament takes him and his team to Boston for the week of Hanukkah, he meets kosher bakery owner Ben and the sparks fly. But, with Adam's home and obligations elsewhere, and a secret from Ben's past which may turn Adam away, will the two men be able to come together for a romantic Hanukkah miracle?
---
And that's all I have for you today. I'll be back on Monday with another edition and, if you're not already following me on Twitter you can under @PScribe801. Have a wonderful weekend!