Sponsored by Orbit, publishers of Jade Legacy by Fonda Lee.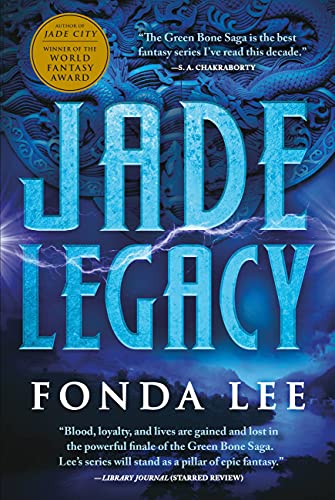 The final book in Fonda Lee's monumental Green Bone Saga is here. Battered by war and tragedy, the Kaul siblings are plagued by resentments and old wounds as their adversaries are on the ascent and their country is riven by dangerous factions and foreign interference. The clan must discern allies from enemies, set aside bloody rivalries, and make terrible sacrifices… but even the unbreakable bonds of blood and loyalty may not be enough to ensure the survival of the Green Bone clans and the nation they are sworn to protect.
Happy Tuesday, shipmates! Here we are at the last Tuesday in November, and here's Alex coming at you with the last round of new releases. The end of November is apparently home to a lot of sequels–and to the final book in one of our modern space opera epics! To all those in the US, I hope you had a lovely holiday weekend–and to those not, I hope you had a lovely week regardless. Stay safe out there, space pirates, and I'll see you on Friday.
We're hiring an Advertising Sales Manager! Do you like books and comics? Does helping advertisers reach an enthusiastic community of book and comics lovers intrigue you? This might be your job. Apply by December 5, 2021.
Let's make the world a better place, together. Here's somewhere to start: NDN Collective and Jane's Due Process
---
New Releases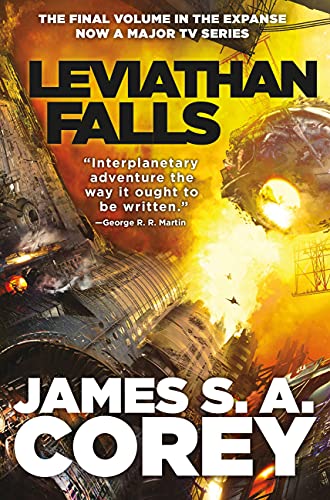 The ninth and final book of The Expanse has arrived at last. Thirteen hundred solar systems have been freed by the fall of the Laconian Empire, but the ancient enemy that destroyed the gate builders has returned, ready to start a new war. With the annihilation of all of humanity on the table, James Holden and the crew of the Rocinante struggle to find a new future for themselves and find a way to unite humanity in a galactic civilization that will be free of wars.
Captain Kit Brightling is invaluable to Queen Charlotte of the Saxon Isles because she is Aligned to the magic of the sea. And her magic and determination are about to be put to the test; Gerard Rousseau, the former Gallic emperor, has escaped the island he was imprisoned on and is gearing up for a new war of conquest against the continent–using whatever dark magic he can find to his advantage. Kit's quest to serve queen and country will take her and her crew across the seas and into a clash with an old enemy who has thrown his lot in with Gerard.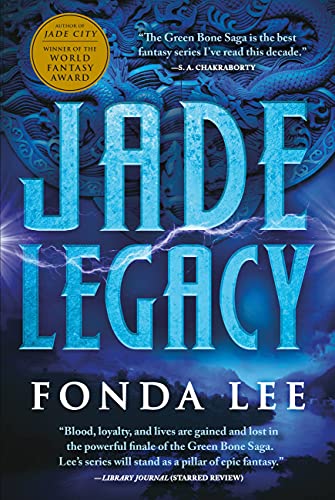 Everyone in the world wants to get their hands on jade and the supernatural power it provides. As this struggle for power between such disparate groups as governments, mafiosos, and athletes grows more deadly, the Kaul family will never be the same. As more and more enemies descend on their country, the clan must figure out how to stop fighting amongst itself and discern enemy from ally if they want to protect their nation and their way of life.
A young orphan who died by drowning has come back to life in a strange land; everyone he meets will die because of him. But rumors are already spreading that the entire world is dying. And a set of strangers–a young man who signs on to a failing militia, an abused teenage girl who craves what she despises, a childless mother who has been convicted of murder–will find their fates intertwined with his.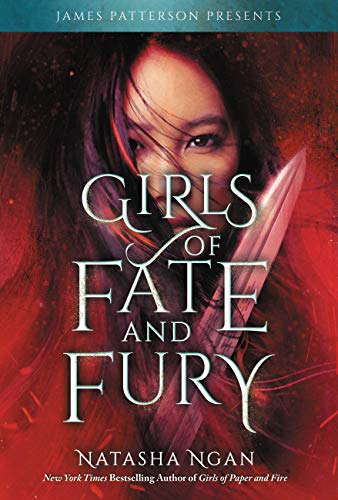 The last Lei saw of Wren, the girl she loves, was her facing down an entire army in a battle to the death. And now Lei is being taken back to the Hidden Palace and its sadistic king, the very last place on earth she wants to go. Lei and Wren must find a way to escape their perilous fates and find each other again… even if they have to break destiny to do it.
Don't forget you can get three free audiobooks at Audiobooks.com with a free trial!
News and Views
The Kids Aren't Alright: The Race Essentialism of Sci-fi Hybrids
4 Types of Literary Horror That Hold Up
Neverending Stories, Or: The Best Books I've Never Actually Finished
Tolkien estate blocks 'JRR Token' cryptocurrency
NPR shares its 2021 'Books We Love'
Jacqueline Carey: Writing With Food
Kim Stanley Robinson on Science Fiction and Reclaiming Science for the Left
Mermaids Monthly is crowdfunding for its second year
Games Workshop has issued a statement about not wanting hate groups at their events
On Book Riot
15 lovers-to-enemies books: when breakups go apocalyptically bad
Getting back to work with Alanna of Trebond
The TTRPG you should play next, based on your reading habits
The weirdest literary conspiracy theories people really believe
A history of the Cinderella fairytale
Don't forget to check out our new podcast Adaptation Nation, all about TV and film adaptations of your favorite books!
This month you can win a selection of spicy sequels and a $200 Barnes and Noble gift card, a $100 Amazon gift card and a Radish swag bag, and a $250 Barnes and Noble gift card.
---
See you, space pirates. If you'd like to know more about my secret plans to dominate the seas and skies, you can catch me over at my personal site.