Sponsored by The NOVL.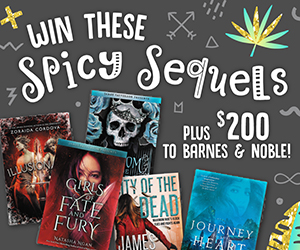 Here's a little more about our partner: Join NOVL Nation for YA exclusive sneak peeks, monthly book box giveaways, the NOVLtea talk show, and access to FREE advance copies! Brought to you by @LittleBrownYR and home to Twilight, Kingdom of the Wicked, The Inheritance Games, Folk of the Air, and your other favorite book boyfriends, @thenovl is a community of YA fans who like their worlds fantastic, their points of view diverse, and their love triangles spicy.
Simply fill out the form and subscribe to The NOVL for your chance to win!
Hey‌ ‌there‌ horror fans, ‌I'm‌ ‌Jessica‌ ‌Avery‌ ‌and‌ ‌I'll‌ ‌be‌ ‌delivering‌ ‌your‌ ‌weekly‌ ‌brief‌ ‌of‌ ‌all‌ ‌that's‌ ‌ghastly‌ ‌and‌ ‌grim‌ ‌in‌ ‌the‌ ‌world‌ ‌of‌ ‌Horror.‌ ‌Whether‌ ‌you're‌ ‌looking‌ ‌for‌ ‌a‌ ‌backlist‌ ‌book‌ ‌that‌ ‌will‌ ‌give‌‌ you‌ ‌the‌ ‌willies,‌ ‌a‌ ‌terrifying‌ ‌new‌ ‌release,‌ ‌or‌ ‌the‌ ‌latest‌ ‌in‌ ‌horror‌ ‌community‌ ‌news,‌ ‌you'll‌ ‌find‌ ‌it‌ ‌here‌ in‌ ‌The‌ ‌Fright‌ ‌Stuff.
As a life-long Hannibal fan (I was a strange, impressionable child), it was with great glee that I settled on cannibalism as the perfect post-food holiday newsletter topic. Of all the potential taboo horror themes to engage with, there's just always been something about cannibalism that I find fascinating, though repellant. There are so many reasons that humans have, at one point or another, consumed other humans: to survive, to possess the dead, to remember and honor the dead, to debase, to take power from the death and consumption of another being. Whether the main character is the one doing the eating, or being hunted by those who eat, cannibalism always makes for a particularly disturbing yet compelling horror experience.
Besides, since many of us are probably still eating our way through a mountain of leftovers at this point, I'm sure we're just about ready to say goodbye to food for a while.
Which is good.
Because after reading these books, you're probably not going to be hungry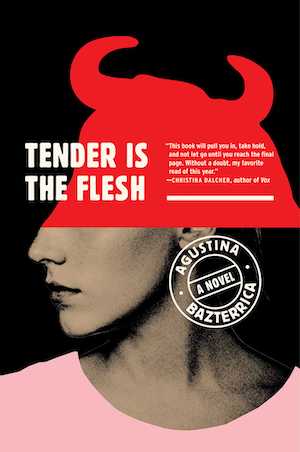 Sarah Moses' translation of Argentinian author Agustina Bazterrica's 2017 horror novel was released this year, unleashing it's nightmarish dystopia on a whole new audience of English speaking readers. The premise is harrowing: in a world in which all animal meat has become poisonous to ingest, humans have become the new livestock of choice. It is a chilling look at how far humanity might go, if only they are given permission. Marcos makes a living processing this "special meat", all the while trying to focus on numbers, consignments, and processing not on who it really is that he makes his living. Until the day he's given a "gift". But the longer he spends with this "live specimen of the finest quality", the less he is able to see her as just another number and begins to see and treat her like a human being. And with that comes the need to acknowledge the truth of what humanity has become.
A reader forewarned is a reader forearmed, so considered this your warning if you haven't yet had the chance to read any of his work: Wrath James White is an exceptionally talented horror author. But he is also known for his extremity. Violent (frequently sexually), gory, disturbing, and grim, his books are not for readers who prefer their horror to be a bit less… visceral? But even as someone who doesn't prefer hard-core horror, I do think that it's worth reading at least one of his books, if only to appreciate his talent for the profoundly disturbing. Take Succulent Prey, the story of Joseph Miles who, as a child, was abducted and tortured by a cannibalistic serial killer. Joey was his only surviving victim, but now he may be in danger of becoming a monster in his own right. And unless he can find a way to cure himself of the killer growing inside of him, the woman he loves may pay the ultimate price.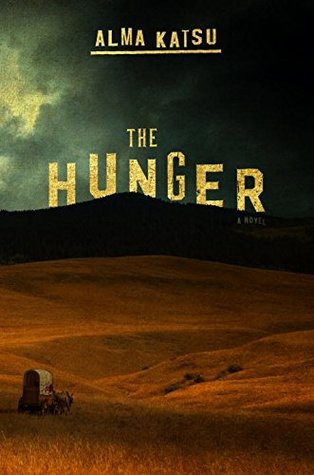 I don't know if you can really have a cannibalism horror list without including at least one example of survival cannibalism, which is a different kind of horrible than the deliberate cannibalism of some of the other titles. The desperation. The terrible necessity, driven to live at any cost. Katsu's The Hunger takes a historical example of real survival cannibalism and adds a sinister, supernatural twist to an already harrowing event. The Donner Party makes their way into the mountains plagued by disaster and the gut feeling that something terrible is stalking them. When the group becomes stranded in the Sierra Nevadas, struggling to survive the elements, members of the party begin to disappear and fear and suspicion grow.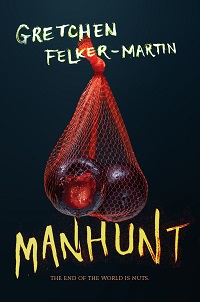 Manhunt by Gretchen Felker-Martin (February 22)
Manhunt won't be out until February of next year, so you'll have to wait a couple of months to get your hands on it. But early murmurings suggest it will be worth waiting for. Just be aware that, like Succulent Prey, Manhunt is not going to be a horror novel for those who prefer their nightmares a little less violently vivid. This is going to be a gorefest of cannibalism, violence, and cruelty. But for all that, the story Felker-Martin is telling is not bereft of humanity, or of softer feelings, like the tendency to band together for safety and to carve out families for ourselves in a world that has rejected us. Beth and Fran are trans women, trying to survive in a decimated future New England, in a world where anyone possessing too high a level of testosterone is doomed to become a cannibalistic monster. They end up banding together with trans man Robbie, and the three pit their survival against a terrifying army of TERFS, and any number of other horrors that the T plague has wrought.
If that's not quite enough cannibalism for you, you can check out Liberty Hardy's list of cannibal horror books at Book Riot for these and other carnivorous reads!
Don't forget you can get three free audiobooks at Audiobooks.com with a free trial!
Fresh from the Skeleton's Mouth
If you've started thinking ahead to the holidays, and you're looking for some amazing horror books to gift, I recommend checking out this list of emerging horror authors. And I'd like to give and extra shout out to Hailey Piper's The Worm and His Kings, which absolutely blew my mind, and V Castro's fantastic, disturbing Goddess of Filth.
Stephen Graham Jones was interviewed by Wisconsin Public Radio's To The Best Of Our Knowledge about monsters, his preference for writing monsters, and what our monsters say about us.
We've got a brand new podcast over at Book Riot! Adaptation Nation is all about TV and film adaptations of your favorite books! And given this glorious genre renaissance in which we find ourselves, you just know some of those adaptations are going to be horror!
We're hiring an Advertising Sales Manager! Do you like books and comics? Does helping advertisers reach an enthusiastic community of book and comics lovers intrigue you? This might be your job. Apply by December 5, 2021.
As always, you can catch me on twitter at @JtheBookworm, where I try to keep up on all that's new and frightening.