Sponsored by Sponsored by Amazon Original Stories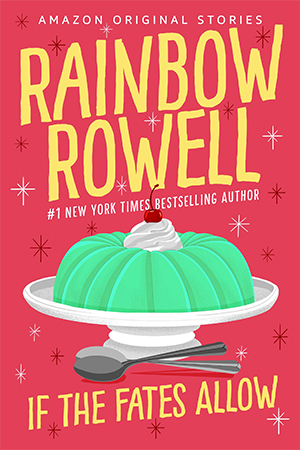 tk
Libro.fm is Giving Out Free Audiobooks
Libro.fm wants you to support your local bookstore. Every time you spend $15 or more at an independent bookstore from Wednesday, November 24th through Tuesday, November 30th, you'll get to choose from one of this year's bestselling audiobooks from Libro.fm. Only one audiobook per person. You can get the full details right here!
The Washington Post Announces the Best Sci-Fi, Fantasy, and Horror of 2021
As the best-of lists start to stack up, here's one from The Washington Post that's perfect for fans of sci-fi fiction, fantasy, and horror. Silvia Moreno-Garcia and Lavie Tidhar have picked out their favorite sci-fi, fantasy, and horror of the year, featuring some bestselling titles and some that may have fallen under the radar. Some highlights from the list? Klara and the Sun by Kazuo Ishiguro, Goddess of Filth by V. Castro, and many more.
Tolkien Estate Blocks JRR Token Cryptocurrency
JRR Token, a Lord of the Rings-themed cryptocurrency, with the tagline "The One Token That Rules Them All," has been blocked by the JRR Tolkien estate. The cryptocurrency launched in August with a video endorsement from Billy Boyd, who played Pippin in the films. The Tolkien Estate immediately took action via the World Intellectual Property Organization's arbitration procedure. The estate argued that JRR Token infringed the Tolkien Estate's trademark rights to JRR Tolkien's name. Furthermore, the estate claimed that the domain name was "specifically designed to mislead internet users into believing that it and the website to which it resolves have some legitimate commercial connection" with Tolkien. The Tolkien estate has now recovered the domain name JRRToken.com, and the developer is no longer operating under that name.
The Tangled Web of Spider-Man Movies
There are a bunch of movies about Spider-Man out there, but why? And do any of them have the real Spider-Man in them? We've got your answers here.