Sponsored by Albert Whitman & Co.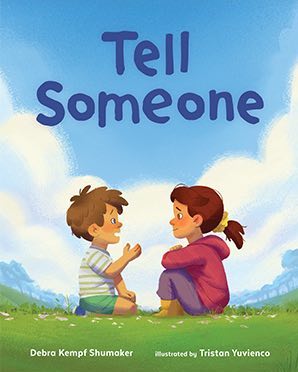 tk
Authors Back Sally Rooney's Boycott of an Israeli Publisher
Several major authors, including Kamila Shamsie, Monica Ali, and China Miéville, are backing Sally Rooney's decision not to sell translation rights to an Israeli publisher. Sally Rooney refused to sell translation rights for her new novel, Beautiful World, Where Are You to Israeli publisher Modan, stating that she did not feel it would be right to collaborate a company "that does not publicly distance itself from apartheid and support the UN-stipulated rights of the Palestinian people." Rooney's decision has now been backed by 70 writers and publishers.
Texas Mother Organizes Transgender Story Time
A Texas mother organized a Transgender Story Time after her local public library canceled their Rainbow Storytime on Transgender Day of Remembrance over threats of violence. The event was held this past Saturday with the help of a local church and brewery in Denton, Texas. "I want trans kids to know they're perfect as they are and that they're worth fighting for," said Amber Briggle, the mother of a young trans child and the organizer of Saturday's event. "We have to celebrate these children. Reading a book with a transgender theme does not make kids transgender, but it does make transgender kids feel empowered." The three-book story time included the following books: Michael Hall's Red: A Crayon's Story, Jessica Love's Julián is a Mermaid, and Vanessa Ford and J. R. Ford's Calvin.
Barack Obama Receives Third Grammy Nomination for Best Spoken Word Album
Former president Barack Obama was nominated for his third Grammy Award on Tuesday in the Best Spoken Word Album category for his audiobook version of A Promised Land. If Obama wins in this category, this would be the third Grammy win for the former president. In 2006, Obama won for Dreams from My Father, and two years later, he won again for The Audacity of Hope: Thoughts on Reclaiming the American Dream.
12 Highly Anticipated Book Festivals and Conventions in 2022
Book festivals are the ultimate book lover's experience, and there are a bunch to look forward to attending in 2022!