Sponsored by Blackstone Publishing.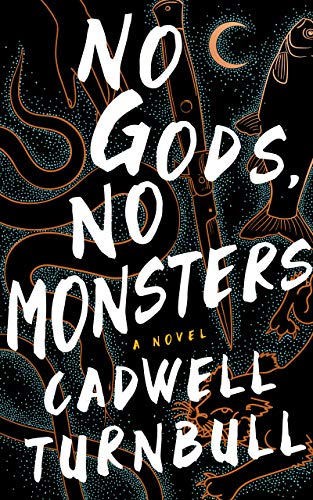 No Gods, No Monsters by award-winning author Cadwell Turnbull is the book to read during these tumultuous and challenging times. An Indie Next Pick and a LibraryReads Selection, No Gods No Monsters is, according to the New York Times, "Riveting…[A] tender, ferocious book." NPR called it "Beautifully fantastical," and the Chicago Tribune hailed the novel as "Masterful." Publishers Weekly, in a starred review, said it's a "Powerhouse contemporary fantasy…an unforgettable experience." Read the new book from Cadwell Turnbull now!
Welcome to In Reading Color, a space where we focus on literature by and about people of color.
I had a nice conversation with a couple college girlfriends of mine this past weekend that was super lovely. I didn't know that it was just what I needed, but it was. I had met them when they were doing a domestic exchange program at NYU from their respective HBCU's (Xavier and Spelman). I also ordered a couple books— Raybearer and one of the winners of the National Book Award winners mentioned below, Winter and Sokcho. Between those two things, I've had a restorative few days.
Speaking of the National Book Awards, here are some more award-winning selections. First of all, all of the award winners were of color, which is amazing! I don't know if it's the increased respect of authors of color, or that more authors of color are being published—or maybe a combination of the two?— but it's worthy of celebration, either way.
National Book Award Winners
Fiction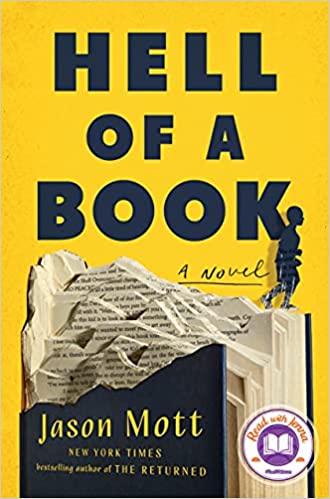 Hell of a Book juxtaposes the story of a Black author traveling across the country to promote his best-selling novel with that of a Black boy living in the past in a rural area. Then there's also The Kid, who may be imaginary. The question of who was killed in a police shooting is raised by a news story that continuously runs on the matter, and all of the characters' stories eventually converge in this novel on family, art, and tragedy.
NonFiction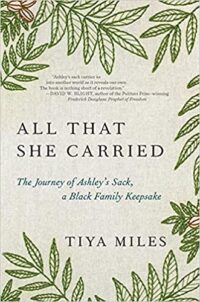 I've seen the cotton bag this book is birthed from during one of my many trips to the Smithsonian's National Museum of African American History and Culture in D.C. Within this sack, given by an enslaved women to her nine-year old daughter before she was sent to the auction block, lies generations of Black women's hopes, fears, and love for their daughters. After Rose passed it to her daughter Ashley in 1852 in South Carolina, it eventually wound up being in the hands of Ashley's granddaughter Ruth, who embroidered it with its own history: "a tattered dress 3 handfulls of pecans a braid of Roses hair;" "filled my Love always." With All That She Carried, Miles breathes life into the countless untold stories of Black enslaved women throughout America's history.
Translated Literature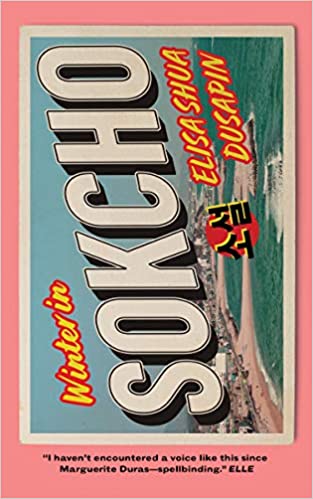 A young half Korean, half French woman is tending to the slightly unkempt guesthouse in Sokcho, Korea during the winter when a Frenchman comes in. She's drawn to the middle-aged man who shares the same heritage as the father she never knew. It turns out he's an internationally known cartoonist, and looking for inspiration in Sokcho's drab winter climate. The two form a tentative relationship as she takes him around so that he many have an "authentic" Korean experience, hopefully finding inspiration along the way. The city comes alive as the story tells of the young woman's daily life in vignettes, and avoids the cliché of the traveling European becoming a savior or lover to the intrigued young woman. Dusapin's writing has been likened to Marguerite Duras.
Young People's Literature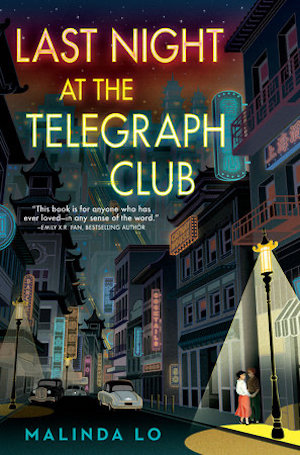 The Red Scare that hung over America in 1954 threatens to take seventeen-year-old Lily Hu's father from her, as well as many other people in San Francisco's Chinatown. Just as this is happening, Lily is exploring a question she has been wondering about whether two girls can fall in love. She finds an answer in Kath, a white American girl, who she sneaks with to the Telegraph Club, a place for queer women to be themselves. The club is not without its flaws, though, as Lily experiences micro aggressions from some of the queer woman as a result of her Chinese heritage. Lo expertly examines the intersectional life of a nonwhite queer girl in this historical novel.
Poetry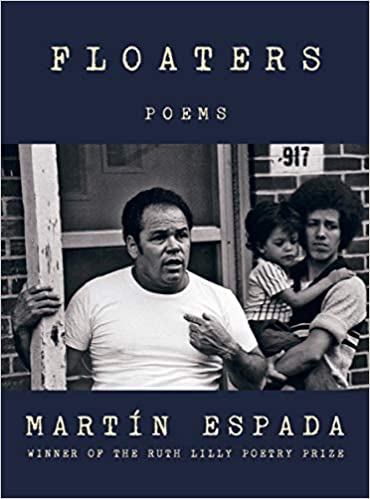 Floaters by Martín Espada
Espada draws from his experiences of being a lawyer, an activist, and a person of Puerto Rican descent and transmutes them into verse that explores the anti-immigration ideology as well as Latinx racism in Floaters. The titular poem, even, is an excellent example of the dehumanization that often takes place when immigrants are discussed, as it callously refers to migrants who drown trying to cross the border (specifically the Salvadoran father and daughter, Óscar and Valeria who drowned in 2019; the article has graphic images, so please be warned). Espada's poems range from the personal to the epic, with calls for love sang out by tortoises, no less.
For more on the National Book Award— including the finalists.
Don't forget you can get three free audiobooks at Audiobooks.com with a free trial!
A Little Sumn Extra
More on awards: The six shortlist titles for the 2022 Andrew Carnegie Medals for Excellence
Good news! We're hiring for an Advertising Sales Manager. Do you like books and comics? Does helping advertisers reach an enthusiastic community of book and comics lovers intrigue you? This might be your job. Apply by December 5, 2021
Kelly Rowland Will Release a Picture Book in 2022
More on censorship news from Kelly Jensen
Danika Ellis tells of how the Texas book ban could cost the school district millions of dollars
Here's a great, brief history of Gabriel García Márquez's life by Sarah Rahman
Dee Das discusses how immigrant literature is dismantling white feminism
---
Thanks for reading; it's been cute! If you want to reach out and connect, email me at erica@riotnewmedia.com or tweet at me @erica_eze_. You can find me on the Hey YA podcast with the fab Tirzah Price, as well in the In The Club newsletter.
Until next week
-E