Sponsored by Tor Books.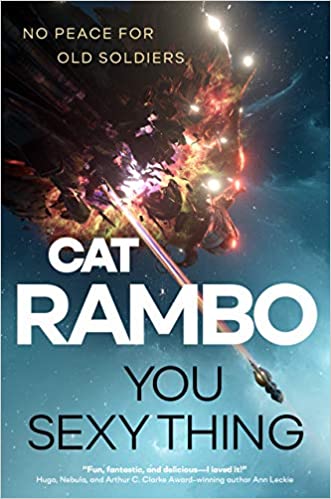 TwiceFar station is at the edge of the known universe, and that's just how Niko Larson, former Admiral in the Grand Military of the Hive Mind, likes it. Retired and finally free of the continual war of conquest, Niko and the remnants of her former unit are content to spend their days working at the restaurant they built together, The Last Chance. But some wars can't be escaped. Niko and her crew are forced onto a sentient ship and must survive the machinations of a pirate king if they hope to keep the dream of The Last Chance alive.
Happy Tuesday, shipmates! It's Alex with your [in the US] turkey week new releases! There are some books in there I'll have in my TBR quite soon, though I want to take a moment to shriek about a slightly less recent release: Iron Widow by Xiran Jay Zhao. WOW THAT BOOK. It holds nothing back, has giant mecha, and relentlessly attacks the idea of gender essentialism like it's an invading alien robot. I could not put it down. I hope you've read a book recently that you fell that much in love with! Stay safe out there, space pirates, and I will see you on Friday!
Let's make the world a better place, together. Here's somewhere to start: NDN Collective and Jane's Due Process
---
New Releases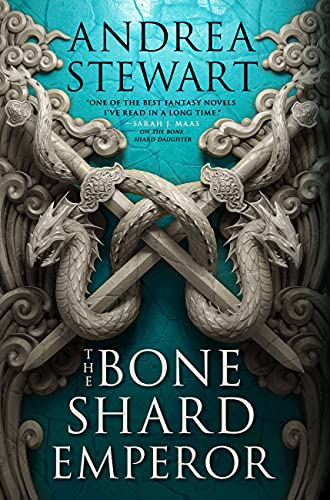 After risking so much–and losing so much–Lin Sukai has taken the throne as emperor, and that will turn out to have been the easiest step. She has few hours, the political intrigue is thick, and a rebel of constructs is gathering in the northeast of the empire, its leader intent to take the throne from her. And now the Alanga are returning; they claim they come in peace, and Lin needs their help if she wants to keep her empire. But will the price be too high?
Exposure by Louis Greenberg
In an alternate Britain, Vincent and Petra meet by the strange chance of Vincent falling off a ladder at just the right time. Vincent immediately offers to take Petra on a date to a theater experience he's got free tickets to via a competition he doesn't actually remember entering. As they become regulars at this Metamuse, stranger and stranger occurrences begin to happen around them, though only Petra can see the sinister cast of these things. This theater might be more than either of them can realize.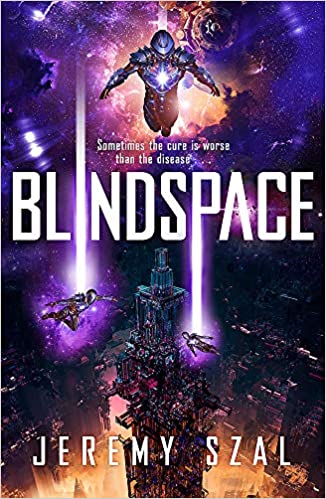 Reapers are elite soldiers injected with Stormtech, a drug made with the DNA of the Shenoi, a genocidal alien race. Stormtech makes them strong, fast, and aggressive at the price of a violent nightmares and a sense of their own humanity slowly eroding away. Vakov is one such Reaper, set against the House of Suns cult; he's saved his brother from them and killed their leader, so now they're hunting him down. But the House of Suns is no ordinary cult–they want to awaken the Shenoi, and Vakov knows this must not happen at any price. He's already fighting them for his own mind.
A brilliant scientist receives a letter from herself, detailing faster-than-light travel, and her life is forever changed. The equations she gleans from it work, but her paper is quickly discredited and she's hounded out of academia. Without friends or resources, when a stranger offers to finance the spaceship she wants to build, she has little choice but to accept. But there's already a secret lurking on the planet Venus that will change the course of humanity.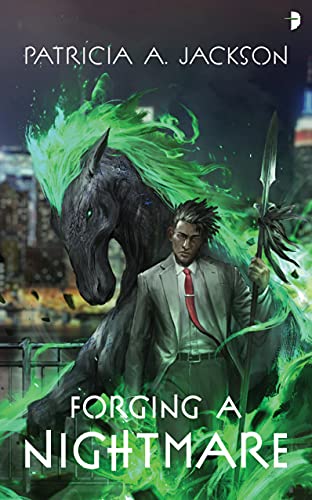 A series of grisly murders takes place in New York City, but with a twist: all of the victims were born with twelve fingers and twelve toes, meaning they're Nephilim, the descendants of fallen angels. FBI agent Michael Childs is tasked with tracking down the killer, but he soon discovers that those thought dead aren't necessarily–and that he's one of the Nephilim himself.
Don't forget you can get three free audiobooks at Audiobooks.com with a free trial!
News and Views
Explicit Queerness: A Conversation With Charlie Jane Anders
The Decline and Fall of the Galactic Empire (Foundation)
The fantastical food of fantasy fiction
Roll for Romance: The Forgotten D&D Romance Novels of 1983
Harry Potter stars reunite for 'magical' 20th anniversary special, without J.K. Rowling
Quiz: Who Said It? Jordan Peterson or Baron Vladimir Harkonnen
The Eighth Annual Speculative Fiction Haiku Contest is accepting entries
Marie Lu's Legend Is in Development as a TV Series
Neal Stephenson was on Wired's podcast
New Wakanda Fantasy Book Shuri and T'Challa: Into the Heartlands Arrives This Spring!
Video interview with a couple of Wheel of Time stars
Here's How Apple Brought Foundation's Worlds and Cultures to Life
Microwave observations reveal the deep extent and structure of Jupiter's atmospheric vortices
On Book Riot
20 must-read middle grade fairytale retellings
Who was Gabriel García Márquez?
Don't forget to check out our new podcast Adaptation Nation, all about TV and film adaptations of your favorite books!
Enter to win a copy of Book of Night by Holly Black
This month you can win a selection of spicy sequels and a $200 Barnes and Noble gift card, a $100 Amazon gift card and a Radish swag bag, and a $250 Barnes and Noble gift card.
---
See you, space pirates. If you'd like to know more about my secret plans to dominate the seas and skies, you can catch me over at my personal site.