Sponsored by Forge Books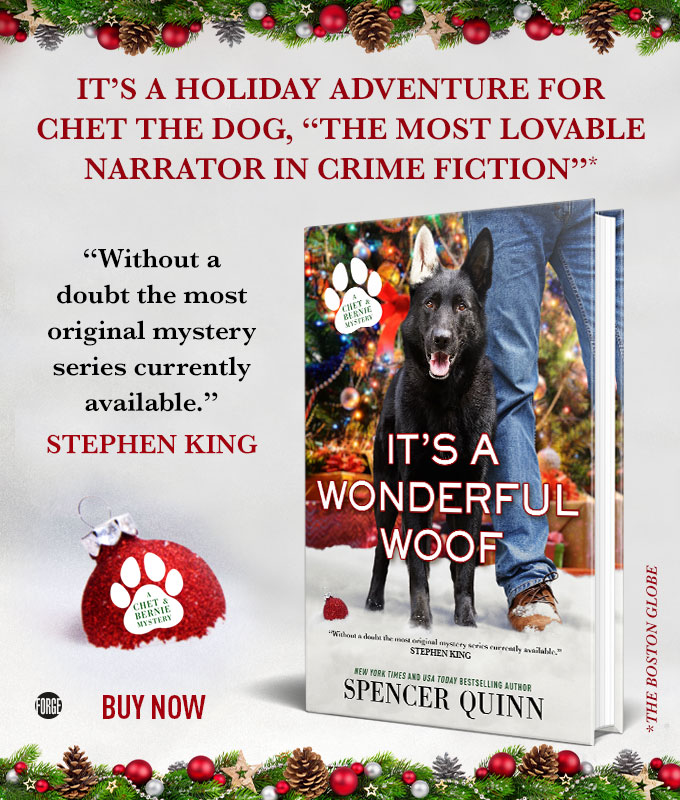 Spencer Quinn's It's a Wonderful Woof presents an all-new adventure for Chet the dog and his human partner, PI Bernie Little.
Holiday time in the Valley, and in the holiday spirit Bernie refers a potential client to Victor Klovsky, a fellow private eye. It's also true that the case—promising little action—doesn't appeal to Bernie, while it seems perfect for Victor, who is not cut out for rough stuff. But Victor disappears in a rough-stuff way, and when he doesn't show up at his mom's to light the Hanukkah candles, she hires Chet and Bernie to find him.