Sponsored by Gilded by Marissa Meyer, with Fierce Reads.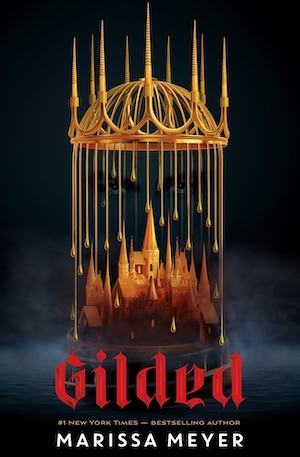 All magic comes at a price, but love wasn't meant to be part of the bargain. In Gilded, #1 New York Times bestselling author Marissa Meyer returns to the fairytale world with this haunting retelling of Rumpelstiltskin.
Hey YA Readers!
The last week has sure been a mixed bag. For those of us who were young in the early 00s have seen some of the most shamed young women get freedom and find love (see: the end of conservatorship for Britney Spears, a marriage for Paris Hilton, and Jessica Simpson getting ownership of her name and brand again–it's impossible, of course, not to see that the positive stories are cis, presumed-heterosexual white women.). But now, we're seeing a war on young people, as right-wing groups attack their rights to access queer, Black, and Brown literature, as well as push back against mental health discussions and help in schools. It's unbearably frustrating to see change happen at a glacial pace — change that will hopefully help the most vulnerable among us find their own autonomy — while seeing more and more efforts to stifle the rights of young people TO that autonomy.
I know I've shared this before and will continue to share, but there are things you can do to help support intellectual freedom and the rights of young people. This toolkit gives you action items, whether you have time and energy to invest or you are passionate, but have limited resources to utilize.
I'll link to last week's censorship news below, but I urge anyone who can to speak up and take action. You're here because you love young adult literature, and as such, you're a believer in the rights of teenagers. It's impossible to divorce the two.
That all in mind and charge offered, let's dig into this week's YA book news and new books.
YA Book News
Don't forget you can get three free audiobooks at Audiobooks.com with a free trial!
YA Books Out This Week
Please note that with supply chain issues, paper supply challenges, and the pandemic more broadly, publication dates are changing at a pace I can't keep up with. Some release dates may be pushed back. If a book catches your attention, the smartest thing to do right now is to preorder it or request it from your library. It'll be a fun surprise when it arrives.
Hardcover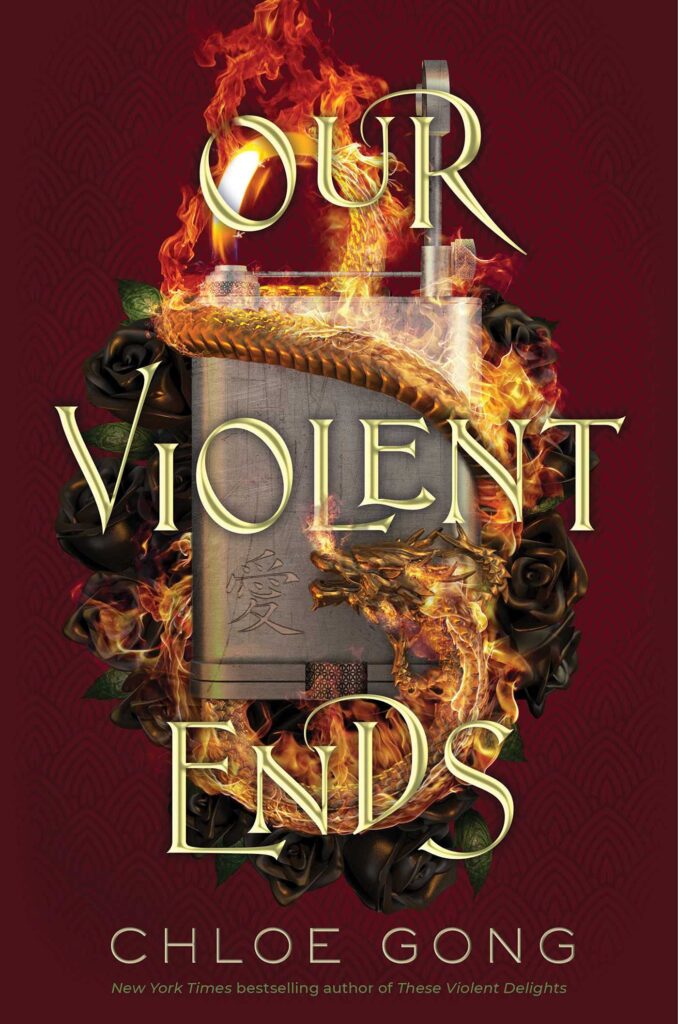 The Diamond Keeper by Jeannie Mobley
Game Changer by Abbi Glines (series)
The Nobleman's Guide to Scandal and Shipwrecks by Mackenzi Lee (series)
Our Violet Ends by Chloe Gong (series)
Paperback
Dangerous Alliance by Jennieke Cohen
Hearts, Strings, and Other Breakable Things by Jacqueline Firkins
Making a Play by Abbi Glines (series)
This Week at Book Riot
---
Thanks for hanging out, y'all. Because next week is a holiday week here in the US, I'm going to take a week off nonfiction discussion for a roundup of some great YA gift ideas for the gifting season. I'll come back to nonfiction the following Monday, since I don't want to shortchange highlighting these excellent reads.
Happy reading!
— Kelly Jensen, @heykellyjensen on Instagram.