Sponsored by Tor Books.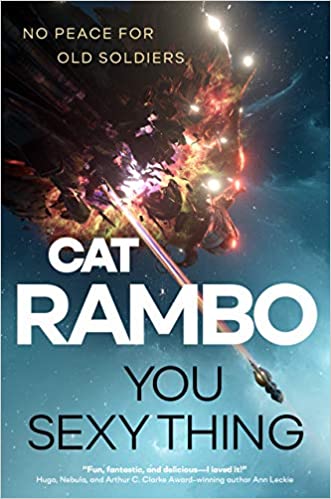 TwiceFar station is at the edge of the known universe, and that's just how Niko Larson, former Admiral in the Grand Military of the Hive Mind, likes it. Retired and finally free of the continual war of conquest, Niko and the remnants of her former unit are content to spend their days working at the restaurant they built together, The Last Chance. But some wars can't be escaped. Niko and her crew are forced onto a sentient ship and must survive the machinations of a pirate king if they hope to keep the dream of The Last Chance alive.
Welcome to Read This Book, a newsletter where I recommend one book that you should add to your TBR pile or nightstand or hidden stack under the bed, right away!
This edition of Read This Book is coming to you from deep within a jet-lagged but wholesome vacation land. So, what could be a more fitting book to talk about than the one I read on the plane?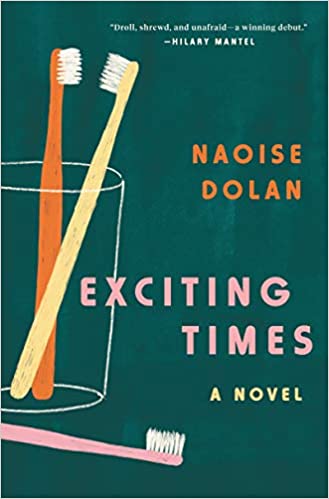 When this book came out, everyone was obsessed with drawing parallels to the works of Sally Rooney, but I am here to tell you that for me Dolan exists on a plane of her own. Her writing is sharp, witty, and astute in its ability to flesh out characters and their absurdities. My desire to draw comparable titles though also remains potent and if I had to, I would say this book came closest to The Idiot by Elif Batuman.
At its core, this book is about a romance/love/fondness triangle. Our main protagonist, Ava, has moved to Hong Kong from Ireland, and along with battling with culture shock finds herself struggling with all the struggles that early adulthood is marked by. This is when she meets Julian, a banker, who keeps Ava at bay but fulfills her very basic need for companionship. This is when she also meets Edith, who offers more than Ava ever wanted. Suddenly, amidst the balance Ava has seemingly created, she finds herself at a crossroads being asked to make a decision that could change its course for good.
There has been a sub-genre in contemporary literature being termed millennial literature, where the concerns of millennials, drastically different from those of Gen X and Baby Boomers, are captured: increasing costs of living without little reprieve and the gut-punching loneliness to name a few. I adore this sub-genre with all my heart, and if you are looking to venture into any of it, this is a good place as any to begin.
Don't forget you can get three free audiobooks at Audiobooks.com with a free trial!
---
Come tell me what you thought of the pick on Twitter @JavedNusrah.
Happy Reading!
Nusrah