Sponsored by Wonderbound – the new Young Readers graphic novel imprint!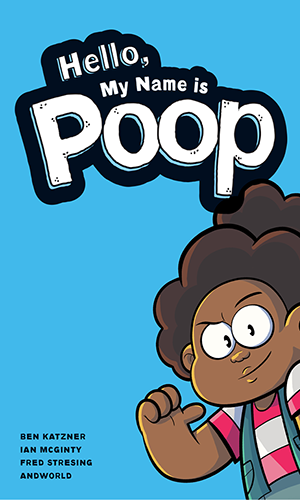 Sometimes being a kid can really stink. Will Poupé becomes the target of bullies at his middle school. They call him Poop. When Icky the Janitor reveals himself to be a wizard in disguise, Will learns about Names of Power – if you're given one of these, you gain certain abilities. "Poop" is one of those. He now has powers that could be used to get back at the bullies! But power – even poop power – is exactly what turns someone into a bully. With help from his friends, Will must find a way to use his fantastic farting magic for good.
Welcome to In Reading Color, a space where we focus on literature by and about people of color.
I'm not sure how it is where you are, but here on the east coast, I was minding my business when the cold weather just came out one day ready to fight! It turned from being crisp and cozy to what New Yorkers call "brick." As I bundle up something fierce, here are a few new releases with some pretty meaty topics to look out for: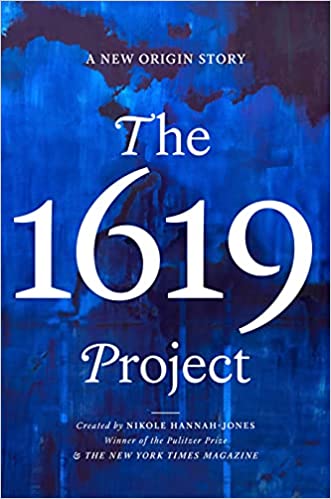 This retells America's beginnings in a more honest and well-rounded way by centering perhaps the most defining aspect of it: chattel slavery. By looking at U.S. history from that focal point, The 1619 Project: A New Origin Story expands on the award-winning efforts of the 1619 Project's depiction of American democracy being rooted in the enslavement of Black people. It does so through eighteen essays and thirty-six poems and works of fiction. Hannah-Jones's lead essay from the original project won a Pulitzer.The reaction to the original project has been so strong that Sen. Tom Cotton, one of its detractors, has fought to keep it from being taught in schools.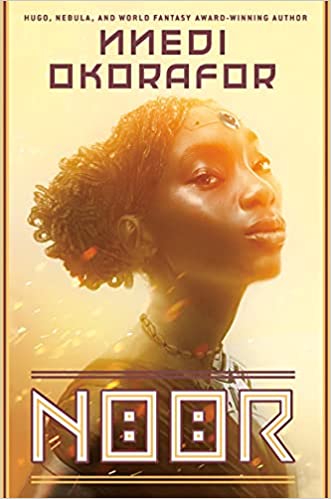 Noor by Nnedi Okorafor
One of the reigning queens of Africanfuturism, Okorafor is back with a tale of Nigerian cyborgs and herdsmen. Even since before birth, AO has been considered abnormal. A car accident further saw to her otherness, as it required major body augmentations that would make her a target one fateful day in the market. There, she's forced to kill five men in self-defense. Now she's on the run. She comes across a Fulani herdsman who was similarly unfairly accosted, and the two set out together to find a secret community where they will be free from persecution. Familiar elements—like mentions of Greta Thunberg and other well-known people— keep the reader tethered to our world while reimagining an alternative one in this novel that serves as a critique of capitalism and what defines otherness.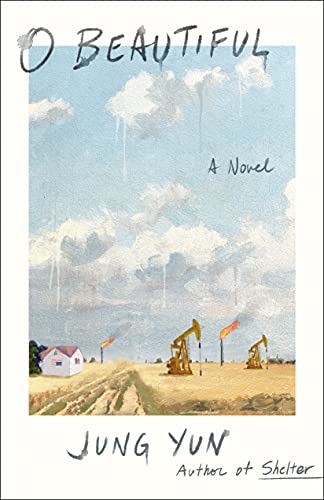 Elinor Hanson, a half Korean and white journalist and former model, finds she must return home to North Dakota. In efforts to reinvent herself, she takes on a story from a prestigious magazine covering an oil boom that was recommended to her by an old professor. As she unearths details for the story, so too does she unearth uneasy old feelings of ostracization, objectification, and a general lack of belonging. Meanwhile, back in New York, there is a case being made against her old professor and Elinor's classmates ask if the relationship she had with him was consensual.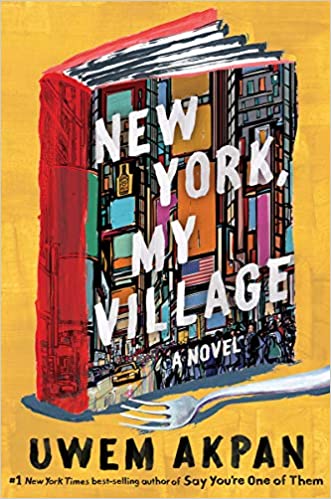 Ekong Udousoro is a Nigerian book editor who has just won a Toni Morrison Publishing Fellowship, and is on his way to New York City to learn about the publishing world from one of its capitals. Once there, he is set to edit an anthology of writers of color who were affected by the Nigerian Biafran War of the '60s. When he actually arrives, he finds a shabby living arrangement, bed bugs, callousness in the form of agents and landlords, and other unsavory NYC drawbacks. Akpan draws a parallel between the tribalism that resulted in the war back home and the tribalism by another name that plagues New York City, sowing discord among its inhabitants. Despite all of this, Akpan still manages to weave in hopefulness, tenderness, and humor in this satirical novel.
Don't forget you can get three free audiobooks at Audiobooks.com with a free trial!
A Little Sumn Extra
Don't forget to check out our new podcast Adaptation Nation if you haven't already! The first episode is out already and covers the adaption of Dune.
A fun RuPaul's Drag race quiz for ya
A great introduction to romance writer Jackie Lau for those who aren't familiar
The best books to give as gifts this year
An interesting look at what's popular in public libraries
Jesse Sutanto, author of Dial A for Aunties, has just signed a five book contract!
Author of All Boys Aren't Blue talks about their book being removed from libraries
Looking to sample an author without committing to an entire novel? This list of free short stories is sure to help. All of these authors are great, and a few of them are of color! A few included here are: Malindo Lo, Silvia Moreno-Garcia, Rivers Solomon, P. Djèlí Clark, Yoon Ha Lee, Ken Liu, and more!
---
Thanks for reading; it's been cute! If you want to reach out and connect, email me at erica@riotnewmedia.com or tweet at me @erica_eze_. You can find me on the Hey YA podcast with our new co-host Tirzah Price, as Kelly has retired after five years (!), as well in the In The Club newsletter.
Until next week
-E