Sponsored by Wednesday Books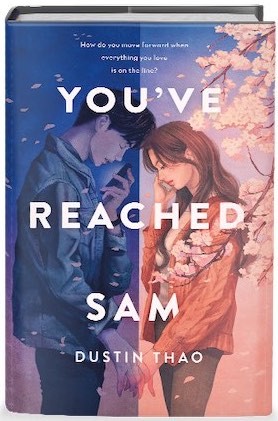 tk
Jennifer Garner to Replace Julia Roberts in The Last Thing He Told Me
Apple TV+ is adapting Laura Dave's novel The Last Thing He Told Me into a limited series, but Julia Roberts is no longer attached to star in the project. Roberts had to drop the series due to scheduling conflicts, and now Jennifer Garner will be taking her place. Garner will also be an executive producer of the show, from Reese Witherspoon's Hello Sunshine and Disney's 20th Television. The novel, which was a New York Times Bestseller last year, follows the story of a woman who develops a close relationship with her 16 year-old stepdaughter while trying to discover the truth about what happened to her husband and why he's disappeared. No release date for the adaptation has been announced yet.
Author Chloe Gong Announces First Book in New Trilogy
A year ago, Chinese-born New Zealander Chloe Gong released her first novel These Violent Delights to much acclaim. Now, the sequel to the bestselling novel, Our Violent Ends, is coming out this week, but Gong has even more news. In 2023, Gong will be making her adult fiction debut with Immortal Longings, the first in a new epic fantasy trilogy. The official announcement for the upcoming book says that it's "set in the dense, ruthless twin cities of San-Er, which recall the historic Kowloon Walled City of 1990s Hong Kong." The story follows Calla Tuoleimi, a former princess who is looking to remove the king, her uncle from his throne. Gong explains, "At the start of Immortal Longings, she's got a single-track mind for one task and one task alone: killing her uncle—the king—to finally bring down San-Er's monarchy. To do this, she needs to win the games that he puts on each year because he won't make a public appearance except to greet the victor." The games involve a special power that some individuals in San-Er posses: the ability to take over others' bodies. Intrigued? The novel will be out in summer 2023.
Lebanese American Author and Artist Etel Adnan Dies at 96
Lebanese American author and artist Etal Adnan has died at the age of 96. Her death in Paris was confirmed by her longtime partner, Simone Fattal, who did not specify the cause. Adnan has written several novels and books of poetry. Her most widely-read novel Sitt Marie Rose is based on a true story about a kidnapping during Lebanon's civil war. Adnan's latest poetry collection Shifting the Silence was published in October 2020. In her late 80s, Adnan also caught the attention of the international art world. Her artwork is currently on display at the Guggenheim Museum in Manhattan in an exhibition entitled "Etel Adnan: Light's New Measure."
Every Bookish Announcement from Disney+ Day
On Friday, November 12, Disney celebrated the two-year anniversary of their streaming service with #DisneyPlusDay, announcing upcoming movies and series. Here is all of the bookish content coming to Disney+.