Sponsored by Amazon Publishing.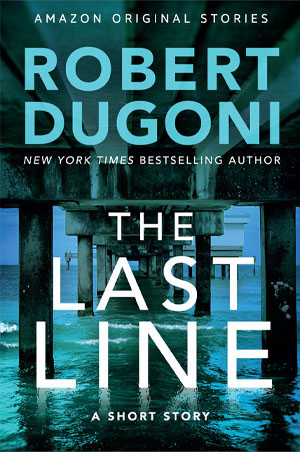 When Del Castigliano left Wisconsin to work homicide for the Seattle PD, he never imagined his first case would be such a big catch: the bodies of two unidentified men fished from Lake Union. It's a major opportunity for the new detective, and Del runs with it, chasing every lead—to every dead end. Despite the help of another section rookie, Vic Fazzio, Del is going nowhere fast until one shotgun theory looks to be dead right. But critical information is missing—or purposely hidden. Welcome to the force, Detective. Watch your back.
Welcome to Read This Book, a newsletter where I recommend one book that I think you absolutely must read. The books will vary across genre and age category to include new releases, backlist titles, and classics. If you're ready to explode your TBR, buckle up!
This week's pick is a nonfiction title I picked up earlier this year and it took me some time to wade through, but I am so glad that I did because it illuminated an aspect of history that I knew very little about. Content warning for talk of violence, terrorism, torture, eating disorders. (That's all I remember, but this is a book about a heavy topic so do more research if you need to!)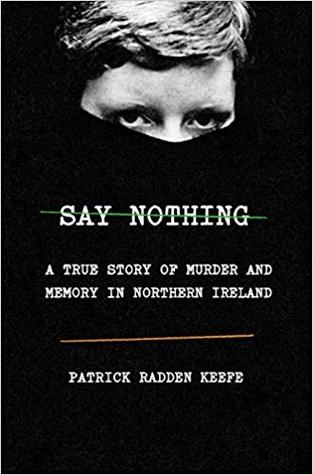 In 1972, Jean McConnell was a thirty-eight-year-old mother and widow with ten children. One evening, she was dragged out of her apartment in one of the larger high-rise housing buildings in Belfast by masked intruders. No one intervened, and her captors promised that she'd be able to return home to her children in a few hours. She was never seen again. Her disappearance was one of the most egregious crimes committed during the Troubles, which spanned for much of the second half of the twentieth century. Everyone knew the IRA was responsible, but it wasn't until her body was found forty years later and highly secret accounts of the Troubles surfaced across the Atlantic in Boston that the truth would finally emerge.
I admit to not knowing much about the Troubles before reading this book beyond a shaky understanding of the fight for Irish independence and the conflicts between Catholic and Protestants. I was partly motivated to pick up this book because I love the TV show Derry Girls, and because I watched the Netflix documentary This Is a Robbery (about the Boston art heist, but it does have a connection to Northern Ireland!). Keefe's book gave me a lot of context for the Troubles and the politics and social dynamics of Northern Ireland in the post-war era that led to decades of violence, and he did a great job of balancing big picture events and players with individuals who were affected and their lives and struggles. Jean McConnell's death is used as a hook and as a way to ground the narrative, always bringing readers back to her family and their struggles after she disappeared. At times I wondered when Keefe seemed to stray far from McConnell's story, but then he'd draw connections back to her in a masterful way, and the way all of the elements came together was really impressive.
This is a big, complex time full of many moving parts and many different people, and I think it's impossible to feel as though you completely understand all that happened in Northern Ireland at this time from reading one book. But I think that Keefe made some great choices in how he told this story because it just can't be told in a linear fashion. That means while reading you might get a little confused (I re-read certain sections a few times to clarify things in my mind) and you might not breeze through this book because it's pretty detail-packed. But the writing is deeply compelling, and and if you're an American like me who doesn't have firsthand experience or knowledge of this bit of history, then this is a really informative read that has stuck with me for some months now.
Happy reading!
Tirzah
---
Find me on Book Riot, the Insiders Read Harder podcast, All the Books, and Twitter. If someone forwarded this newsletter to you, click here to subscribe.
Don't forget you can get three free audiobooks at Audiobooks.com with a free trial!