Sponsored by Sleigh Bells Ring by RaeAnne Thayne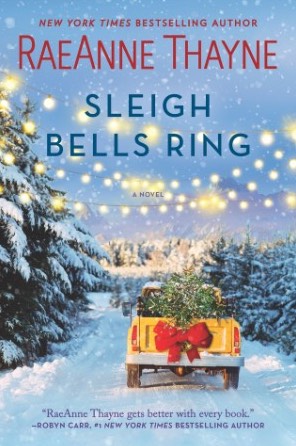 tk
Saint X Author Alexis Schaitkin Has A New Book! Here's A First Look
Alexis Shaitkin, the author of Saint X, has a new book coming out on June 28, 2022, and Entertainment Weekly has a first look at the novel. Schaitkin's new novel Elsewhere is being described by the publishers as a mix of Shirley Jackson's The Lottery and Margaret Atwood. The book is about small town where mothers disappear. It is available for preorder right now.
Ashley Liao & Ross Butler to Star in Loveboat, Taipei Adaptation
Ashley Liao (Physical, Fresh Off the Boat) and Ross Butler (Too All the Boys, Shazam!) have signed on to star in the upcoming romance film Loveboat, Taipei. The movie is an adaptation of Abigail Hing Wen's New York Times bestselling novel of the same name. The movie from ACE Entertainment will be directed by Arvin Chen (Will You Still Love Me Tomorrow?) and is set to begin production in Taipei at the end of the month. Nico Hiraga (Booksmart) and Chelsea Zhang (Daybreak) have also joined the cast of the film. Author Abigail Hing Wen said of the casting, "These past few months have been a dream watching this cast filling out…I can't wait to see sparks fly as these four pal around Taipei, and for everyone to meet the amazing ensemble and magic still to come."
Miami Book Fair Returns for 38th Year
After going completely virtual last year, the Miami Book Fair is back in person for 2021. The book fair will still remain a little bit smaller than previous years, however, featuring 150 authors instead of 500. The Miami Book Fair will also continue with a virtual component of the fair for people who would like to participate remotely. The Book Fair begins Sunday, November 14, and runs through November 21. To find out more about the Book Fair, who will be there, and how you cain join in on the fun, check out the Miami Book Fair website.
8 Bookish Nonprofits and Organizations to Donate to on Giving Tuesday
What better way to participate in Giving Tuesday than by supporting a bookish nonprofit? Here are 8 bookish nonprofits you can support this Giving Tuesday.