Sponsored by Oxford University Press.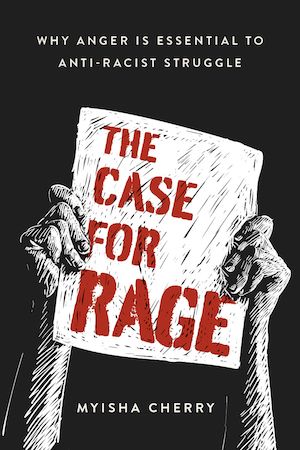 When it comes to injustice, especially racial injustice, rage isn't just an acceptable response – it's crucial in order to fuel the fight for change. The Case for Rage not only uses the tools of philosophy to articulate its arguments, but it sharpens them with the help of social psychology and history. The book is philosophically rich and yet highly accessible beyond philosophical spheres, issuing an urgent call to all politically and socially engaged readers looking for new, deeply effective tools for changing the world.
Hello hello, nonfiction friends! As you are reading this newsletter, I am enjoying a much-needed long weekend to catch my breath before the chaos of the holidays truly gets started. It's going to be a real sprint to the end of the year… which feels incredibly, impossibly soon given that it's still basically just been 2020: The Extended Edition.
ANYWAY! This week it's time to catch up on some nonfiction news that's been sitting behind the scenes for a bit.
Bitch Media is partnering with Alice Wong and the Disability Visibility Project on The Access Series, a digital series about access and how disabilied and chronically ill people navigate the world. The series asks: "What does an accessible future look like? How can we build that world right now and trust people with lived experience to guide the process? How does systemic ableism perpetuate inequality and inaccessibility?" I can't wait to dig into this one. You can read it online or download a PDF.
Kristen Stewart is directing an adaptation of Lidia Yuknavitch's 2010 memoir The Chronology of Water. According to Variety, casting for the project has just begun, although Stewart says she doesn't plan to appear in the movie at all.
Speaking of memoirs, three other pieces of memoir-related news:
Selma Blair is also releasing a memoir! Mean Baby is set to publish in April 2022 and will include reflections on living with a chronic neurological disease, multiple sclerosis. This is one celebrity memoir I'm very jazzed to read.
The 2021 Kirkus Prize winners have been announced! Congrats to Brian Broome, author of Punch Me Up to the Gods, for winning the nonfiction prize.
We've got some casting news for The Boys in the Boat! Callum Turner (perhaps best known for playing Theseus Scamander in the Fantastic Beasts movies), will star in the adaptation of a book about the 1936 Olympic Crew Team. And fun note, George Clooney is set to direct – interesting!
Weekend Reading
This week I started reading The Second: Race and Guns in a Fatally Unequal America by Carol Anderson. I love her approachable but critical histories about race in the United States, and this book is no exception. In it she explores "the history and impact of the Second Amendment" and how it's been used to "keep African Americans powerless and vulnerable." It's a fascinating look and citizenship and how laws are applied unequally, resulting in deadly consequences.
For more nonfiction reads, head over to the podcast service of your choice and download For Real, which I co-host with my dear friend Alice. If you have any questions/comments/book suggestions, you can find me on social media @kimthedork. Happy weekend! 
Don't forget you can get three free audiobooks at Audiobooks.com with a free trial!