Sponsored by Tor Teen.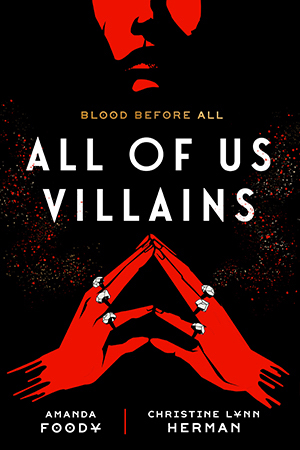 All of Us Villains is a dark tale of ambition and magick from blockbuster co-writing duo Amanda Foody and Christine Lynn Herman. Every generation, seven families in the city of Ilvernath each name a champion to compete in a tournament to the death. The prize? Exclusive control over a secret wellspring of high magick, the most powerful resource in the world. This year, thanks to a salacious tell-all book, the seven champions are thrust into the spotlight, granting each of them new information, new means to win, and most importantly, a choice: accept their fate or rewrite their story.

Hey YA Readers!
Somehow, we're almost half-way through another month. The end of the year sure does seem to fly by.
With that, it won't be a huge surprise that the next couple of months will be lighter on news and new book releases as the publishing world begins to wrap up their years and prepare for the new one ahead.
Let's dive into what's going on this week.
YA Book News
New YA Books
Please note that with supply chain issues, paper supply challenges, and the pandemic more broadly, publication dates are changing at a pace I can't keep up with. Some release dates may be pushed back. If a book catches your attention, the smartest thing to do right now is to preorder it or request it from your library. It'll be a fun surprise when it arrives. This goes, too, for any books you might be planning to purchase for the holidays — the sooner you pick up the hard copies, if that's your preference, the better.
Hardcover
Aurora's End by Amie Kaufman and Jay Kristoff (series)
Ballad of Dinah Caldwell by Kate Brauning
Catch the Light by Kate Sweeney
Court by Tracy Wolff (series)
Forgotten Memories of Vera Glass by Anna Priemaza
I'll Keep You Close by Jeska Verstegen and translated by Bill Nagelkerke
Roxy by Neal Shusterman and Jarrod Shusterman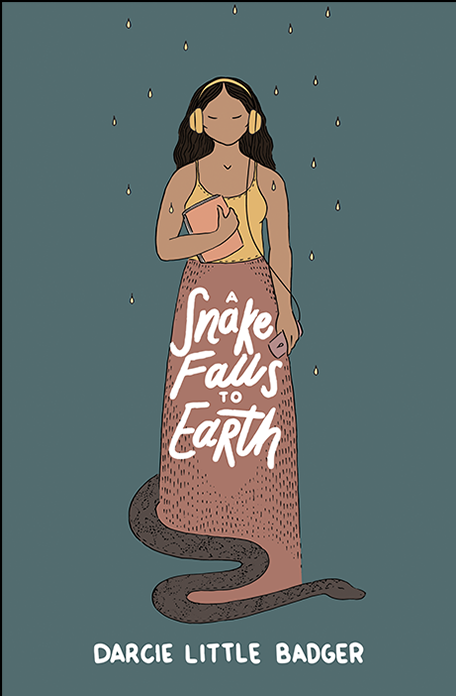 A Snake Falls to Earth by Darcie Little Badger
Starling by Isabel Strychacz
The Year I Stopped Trying by Katie Heaney
Year of the Reaper by Makiia Lucier
Paperback
Each of Us a Desert by Mark Oshiro
The Ever-Cruel Kingdom by Rin Chupeco (series)
Heiress Apparently by Diana Ma (series)
Lies Like Poison by Chelsea Pitcher
The Nemesis by S. J. Kincaid (series)
Rent a Boyfriend by Gloria Chao
Sasha Masha by Agnes Borinsky
Stormbreak by Natalie C. Parker (series)
YA Book Talk at Book Riot
---
Thanks for hanging out, y'all, and we'll see you again on Saturday for some YA ebook deals, then on Monday with some more YA nonfiction talk.
Until then, happy reading!
— Kelly Jensen, @heykellyjensen on Instagram.
Don't forget you can get three free audiobooks at Audiobooks.com with a free trial!