Sponsored by Tor Books (@TorBooks)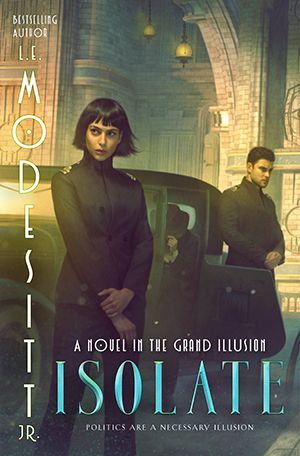 tk
Author Anna Todd to Launch New Book Imprint with Wattpad Books
Bestselling author Anna Todd's Frayed Edges multimedia company is launching a new book imprint with Wattpad Books. Frayed Pages x Wattpad Books is a new cobranded publishing imprint under the recently formed Wattpad Webtoon Book Group. The imprint's first release will be be After: The Graphic Novel, a graphic adaptation of Todd's series of the same name. The graphic novel will be released in spring 2022. Next, FPxWB will release a new trilogy by Todd. The first volume will publish in summer 2022 and the second will be out in the fall. Todd originally published her After series online on Wattpad, and later the books were published in print by Simon & Schuster. Todd's new imprint marks a return to Wattpad. "My journey started with those first words on Wattpad, so entering into this new partnership truly is a full circle moment," Todd said. She also emphasized that the mission of FPxWB is "to not only celebrate writers telling stories from unique perspectives, but to broaden the world of storytelling to give a new generation of talent the tools to get their words to readers everywhere."
Omar El Akkad Wins Scotiabank Giller Prize for What Strange Paradise
Canadian journalist and author Omar El Akkad has won the 2021 Scotiabank Giller Prize for his novel What Strange Paradise. The prize is $100,000, which is the richest in Canadian literature. "I didn't think I had a chance in hell of winning this … this is by far the greatest honor in my career," El Akkad said in his acceptance speech on Monday at a gala in Toronto. "I've had the incredible honour of being mentioned in the same breath as four outstanding authors, any of whom could be standing up here right now." The prize was chosen by a five-person jury chaired by Canadian writer Zalika Reid-Benta. The jurors read from a selection of 132 books, narrowed it down to a longlist of 12 and then further narrowed to a shortlist of 5. Other books included on the shortlist were Miriam Toews for Fight Night, Angélique Lalonde for Glorious Frazzled Beings, Cheluchi Onyemelukwe-Onuobia for The Son of the House, and Jordan Tannahill for The Listeners.
Saeed Jones Opens Up About Creative Process in Newly Debuted Newsletter
In his newly debuted newsletter Werk-in-Progress, author Saeed Jones is opening up about the creative process. Jones says he intends to publish the newsletter two to three times a week via Substack. The newsletter will include poems and essays, writing prompts, and discussion topics provided by Jones. The newsletter was inspired in part by Jones' creative exhaustion during the pandemic. "Every morning, I felt like I was rebuilding myself from the ground up," Jones writes. "Waking up was hard. Getting to my desk to write was hard. Taking care of my body was hard. Remembering the point of it all was hard." What else can subscribers expect from the newsletter? Jones promises upcoming cameos from his dog Caesar, for one. "Good chaos is coming, y'all," he says. You can subscribe to the newsletter here.
2021 World Fantasy Award Winners Announced
This year's World Fantasy Awards were announced over the weekend. Here are the winners across each category.