Sponsored by The NOVL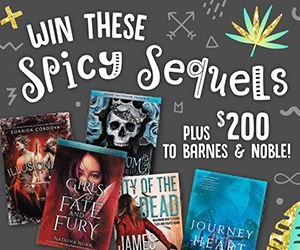 Here's a little more about our partner: Join NOVL Nation for YA exclusive sneak peeks, monthly book box giveaways, the NOVLtea talk show, and access to FREE advance copies! Brought to you by @LittleBrownYR and home to Twilight, Kingdom of the Wicked, The Inheritance Games, Folk of the Air, and your other favorite book boyfriends, @thenovl is a community of YA fans who like their worlds fantastic, their points of view diverse, and their love triangles spicy.
Simply fill out the form and subscribe to The NOVL for your chance to win!