Sponsored by Clarion Books.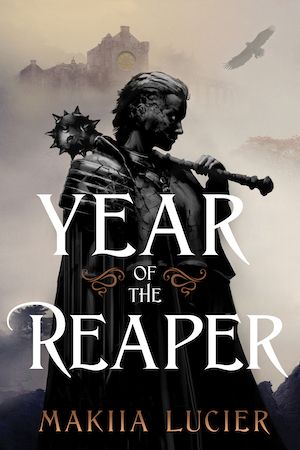 Three years ago, young Lord Cassia disappeared. Since then, a devastating illness has swept the land, leaving countless dead and a kingdom forever altered. Having survived war and plague, Cas, now eighteen, wants only to return to his home and forget past horrors. But home is not what he remembers. An assassin targets those closest to the queen, drawing Cas into a search for a killer. With the help of a historian-in-training named Lena, Cas must look to the past, following the trail of a terrible secret—one that could threaten the kingdom's newfound peace and plunge it back into war.
Happy Tuesday, shipmates! It's Alex, with a great selection of new releases coming at you this second week in November. I've been listening to the audiobook of Kim Stanley Robinson's Ministry for the Future lately and I'm finding it to be a very different experience. It's my first KSR book ever (don't judge me, please) so I'm not sure if audio is the best format, but oof, that subject matter. It also starts at a point only three years from now, which is strangely brain-bending. Good stuff so far; a tough read, but not devoid of hope. I hope you've got a good book to keep you company right now (and if not, may I suggest one of those in the below list). Stay safe out there, space pirates, and I'll see you on Friday!
Let's make the world a better place, together. Here's somewhere to start: NDN Collective and Jane's Due Process
---
New Releases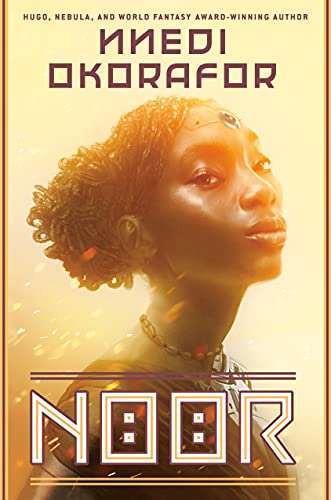 Noor by Nnedi Okorafor
Anwuli Okwudili prefers to just be called AO, initials she thinks of as meaning 'artificial organism.' She was born with several disabilities and acquired more after a car accident, but her body augmentations have enabled her to live a decent life and she has embraced them. Then, one day, everything goes wrong at her local market and she's forced to go on the run as a murderer. She meets a Fulani herdsman named DNA, who has been condemned as a terrorist, and together they journey across the deserts of Northern Nigeria, their every movement streamed to the world.
Lord Cassia was once an engineer's apprentice, given his mission by the king himself. Then came an ambush by enemy soldiers; then came a devastating plague. After rotting in a prison cell for three years, Cas wants nothing more than to return home… but what he finds there is a royal court in refuge and their enemies circling. When an assassin tries to kill those close to the queen in Cas's home, he must search for the killer—and he soon comes to understand that who is far less important than why.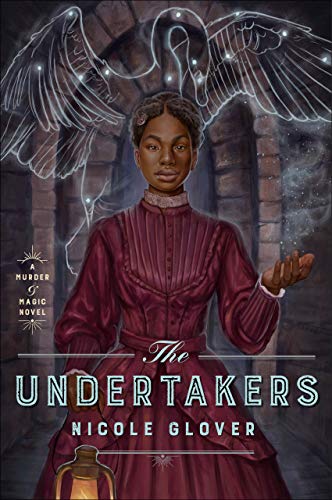 Hetty and Benjy return to investigate another crime, one that seems a bit too simple and neat at first glance. Raimond Duval appears to have died in an accidental fire, one of many that have happened recently in Philadelphia. Their investigation implicates a Fire Company that's been in the habit of letting the homes of Black folk burn to the ground. Then Raimond's son Valentine is found dead, another supposed "accident" far too connected to the death of his father.
Thirty years ago, Cisco Collins saved his town from being swallowed by a hell mouth which had been opened by the ancient ghost of a pirate. Now he's come back home as a single parent, and he has enough problems without signs of the pirate's power creeping back and killing people in the town in some truly bizarre ways. Cisco must figure out how to save the town again, and that's going to involve convincing his old friends to help him save the day while they all try to keep up with the grueling holiday schedule dictated by having school-age children.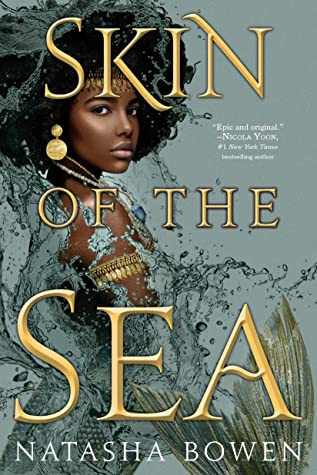 Simi serves the gods as a mermaid; her task is to collect the souls of those who have died at sea and send them home. But when she finds a still-living boy in the water, instead of letting him drown and sending his soul on, she saves his life instead. Now she must journey to the Supreme Creator to face the consequences of her actions, but there are forces moving against her that would like to see her fail and take the other mermaids with her— and the boy she saved knows far too much.
A young Black woman named Lou wakes up in 1930s L.A. in a back alley with no memories. After being taken in by a foster family, she focuses on her education and becomes the first Black female journalist at the Los Angeles Times, all the while doing her best to forget her mysterious origin. Then she meets a firefighter at a boxing gym and realizes she's been drawing his face for years even though she has no idea who he is. Haunted by dreams and inexplicable flashes of almost-memory, Lou begins to believe she must be some sort of immortal, sent to L.A. for a reason… and she needs to figure out what that is before it's too late.
News and Views
Congratulations to the winners of this year's World Fantasy Awards!
Mercedes Lackey has been named the 38th SFWA Damon Knight Memorial Grand Master
The 10 finalists for the Self-Published Fantasy Blog-Off have been announced
Novelists illustrate the climate futures that could await us
Dune's ornithopters don't just look like bugs – they sound like them, too
Axios interviews Neal Stephenson re: "Metaverse"
Making Space Travel Inclusive for All
On Book Riot
Find out which '90s witch you are for a book recommendation
20 must-read genre-blending romance books to satisfy your needs (SFF romance in here!)
10 books to read if you loved Squid Game
This month you can win a selection of spicy sequels and a $200 Barnes and Noble gift card, a $100 Amazon gift card and a Radish swag bag, and a $250 Barnes and Noble gift card.
---
See you, space pirates. If you'd like to know more about my secret plans to dominate the seas and skies, you can catch me over at my personal site.