Sponsored by ThriftBooks. Shop ThriftBooks for Buy One, Get One Free on all children's and YA Books!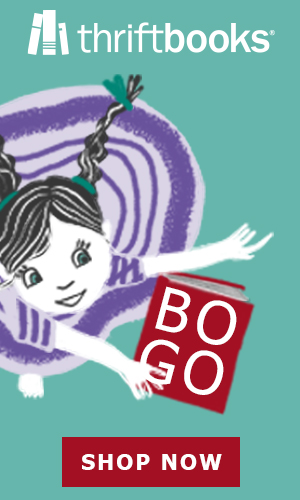 tk
Will Smith is Heading Back to Philadelphia for First Stop on Book Tour
Today, actor Will Smith is returning home to Philadelphia for the first stop on his book tour, promoting his new memoir Will, out this week. Smith is calling the event "An Evening Of Stories With Friends," and it will take place at the Met. Smith will visit four more cities after his return to Philadelphia, and each event will include a guest appearance from one of Smith's friends. Tonight, Queen Latifah joins Smith onstage. On November 9, Smith will be in Brooklyn with guest Spike Lee; on November 10, Smith is joined by Mark Manson in Chicago; on November 11, Ava DuVernay joins Smith in Los Angeles; and finally, Smith will be in London with Idris Elba on November 18. You can buy tickets for the tour here. Each ticket comes with a copy of Will.
The Royal Diaries Television Series in the Works
Legendary Television and Scholastic Entertainment are developing a TV series based on The Royal Diaries books. The Royal Diaries is a series of novels published by Scholastic Press between 1999 and 2005. In each of the 20 books, the story is told from the perspective of a different historical figure in the form of a diary. The books cover famous female royals, including Cleopatra VII of Egypt, Elizabeth I of England, Marie Antoinette of Austria-France, Anastasia of Russia, Ka'iulani of Hawaii, Jahanara of India, Anacaona of Haiti, and Nzingha, Queen of Matamba, Angola. The planned series will adapt the books into a collection of "mostly true" stories about these historical figures during their adolescence. Iole Lucchese and Caitlin Friedman will oversee for Scholastic Entertainment. Anne Thomopoulos and Ali Mendes will oversee for Legendary.
Sony Releases First Official Poster for Spider-Man: No Way Home
Sony has released the first official poster for Spider-Man: No Way Home, and the image includes many clues about what we can expect from the upcoming superhero film. The poster shows Tom Holland's Spider-Man encircled by Doc Ock's tentacles. In the background, you can also see an image of the Green Goblin. The new film, directed by Jon Watts, hits theaters around the world on December 15 and debuts in North America on December 17, exclusively in movie theaters.
How to Support Libraries in Times of Increased Censorship
As book banners are getting more fired up, here's what you can do to support your local libraries.