Sponsored by Vault Comics – the best in Sci-Fi, Fantasy, & Horror Comics!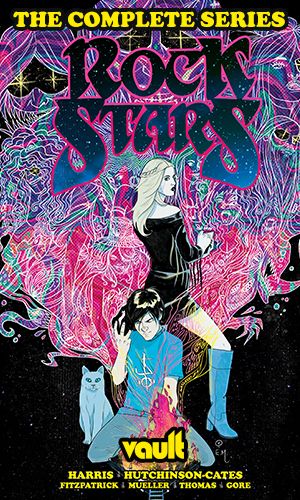 When the music-scene murders start happening again, rock fan Jackie Mayer is ready. He knows the secrets, legends, and whispers of the past. Or, least he thinks he does. But the gods of rock are darker than he thought, and the conspiracy he uncovers is more insidious than he could have imagined.
Enter a mixtape of music, murder, magic, and mayhem, where the burning desire for fame and fortune is exactly what the Devil ordered.
By author Joe Harris & artist Megan Hutchison!
AVAILABLE NOW!
www.vaultcomics.com