Sponsored by Bloomsbury.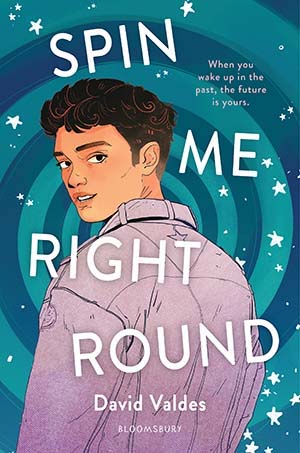 Back to the Future, but with an LGBTQ twist. When Luis, an out and proud Cuban teen who just wants to go to prom with his boyfriend, is accidentally hit on the head, he finds himself in 1985. He knows something happened back then to Chaz Wilson, and he's determined to stop it. But being queer in 1985 is VERY different from now. Can Luis navigate the 80s and find a way back to the 21st century? Spin Me Right Round adds a genre-bending time travel element to a funny and emotional YA contemporary. A must-read!
I'm sad to see Halloween month go, but I feel like I used it well, picking up lots of queer and creepy reads. We watched a horror movie on Halloween night, but unfortunately it turned out to be… disappointing. The visuals of exploring an underwater house were A+, though.
I've been highlighting a new queer charity every week, but I want to return to a few that I've mentioned before. If you have an LGBTQ charity that you think deserves a shout-out, please let me know!
Today I wanted to remind you of The Okra Project, "a collective that seeks to address the global crisis faced by Black Trans people by bringing home cooked, healthy, and culturally specific meals and resources to Black Trans People wherever we can reach them." You can find out more on their website and can support them on their donation page.
---
Queering the Abbey: Books About Sapphic Nuns
The first time I saw that a book about lesbian nuns existed, I was extremely surprised. Now, I've read a few books about the subject, though, it's not shocking at all. For many women in primarily Christian countries throughout history, becoming a nun was one of the few options available for them that didn't involve marrying a man. Many nuns have also led social movements, fighting for social justice. And, of course, sex-segregated spaces often become associated with same sex relationships. If you're curious, here are a few books about sapphic nuns worth reading.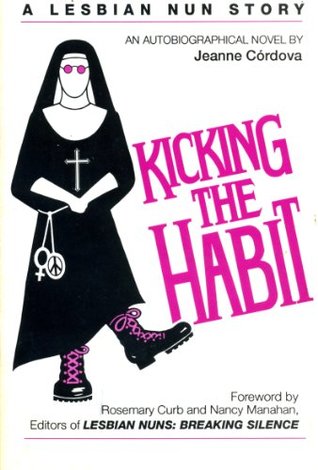 Pick this one up for a look at what being a queer nun was like — or, at least training to a nun. Cordova had been dreaming of being a nun since she was a kid, and is an eager postulant. Soon, though, she begins to discover more about herself and the convent (why are they so strict about "particular friendships?"), and why this isn't the best place for her. For more autobiographical stories from sapphic nuns, also check out Lesbian Nuns: Breaking Silence. You can see where Cordova ended up by reading her next memoir, When We Were Outlaws.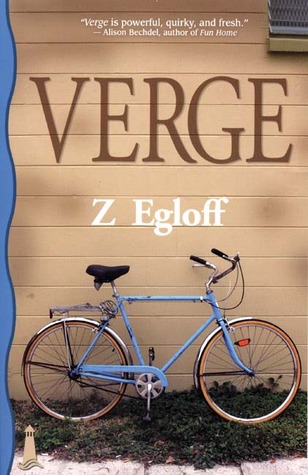 Verge by Z. Egloff
Claire is a disaster. She's ruined just about everything in her life by drinking too much and sleeping with the wrong people. She's trying to piece things together and stay sober, but it's not going very well. Then she meets Sister Hilary and somehow agrees to start volunteering at the community center she runs. Unsurprisingly, she immediately falls for this woman. What is surprising, though, is that these feelings are reciprocated.
Matrix by Lauren Groff
Yes, I was outraged when I found out that Lauren Groff's new book was about a 12th century sapphic nun and nobody told me. Matrix is about Marie, a 17 year old who is in love with Eleanor of Aquitaine. Then, she's suddenly shipped off to be in charge of a falling apart abbey. Marie rises to the occasion, finding ways to take care of her community inside and outside the abbey walls. Sexual relationships between the nuns are commonplace, and besides reassuring herself that "female sodomy" isn't forbidden by any religious texts, Marie is unconcerned about them.
Censorship News
Unfortunately, LGBTQ books getting challenged warrants its own section this week.
Buckle up for some rage reading: Iowa School Board Candidate Wants to Share The Name of Every Kid Who Checks out Pro-LGBTQ Books.
Teen LGBTQ, sex education book (This Book Is Gay by Juno Dawson) in Lafayette Parish library challenged as pornography.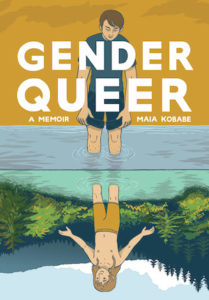 Kenai teachers speak out against censorship of LGBTQ books in the district.
Maia Kobabe, author of Gender Queer: A Memoir, responds to the wave of challenges against eir book: Schools are banning my book. But queer kids need queer stories. (This article is a mix of comics and essay from Kobabe!)
You might remember an earlier news story about a couple in Gillette, Wyoming trying to sue library workers for carrying LGBTQ and sex ed books. The prosecutor has decided there aren't grounds for charges.
All the Links Fit to Click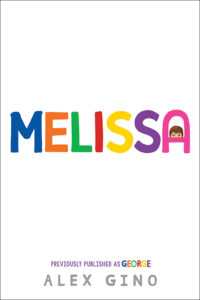 And some good news: Alex Gino's groundbreaking middle grade trans novel is getting a new title and cover! Say hello to Melissa!
Billy Porter will be directing the adaptation of Camp by L.C. Rosen!
The appeal of lesbian vampires is immortal.
Here are the 25 most fan fic-ed F/F TV couples of all time.
LGBTQ Reads has all the latest LGBTQ book deals.
Darcie Little Badger was featured in Time magazine, discussing her asexual YA book A Snake Falls To Earth.
Gabby Rivera was interviewed about centering queer Latinx joy in her storytelling.
Check out the cover reveal for The Oleander Sword, sequel to The Jasmine Throne by Tasha Suri.
Kal Penn (of Harold and Kumar) has come out as gay, is engaged to his fiancé, and has a new memoir out this week!
Diana Souhami wins 2021 Polari prize for No Modernism Without Lesbians and Mohsin Zaidi won the Polari first book prize for his book about growing up gay in a devout Muslim community, titled A Dutiful Boy: A Memoir.
Greedy: Notes From a Bisexual Who Wants Too Much by Jen Winston was reviewed and discussed at Autostraddle, and Winston was interviewed at Advocate.
LGBTQ Book Riot Posts
New Releases This Week
Publishing is starting to slow down a bit, as it usually does in November and December. We still have some great books out this week, but I am once again asking publishing to put out more queer books by authors of color!
A Marvellous Light (The Last Binding #1) by Freya Marske (M/M Historical Fantasy)
This is being pitched as Red White & Royal Blue meets Jonathan Strange and Mr. Norrell! Due to a clerical error, Robin named liaison to a magical society — which is the first he's hearing of the existence of magic. Edwin is unimpressed with his new coworker, especially because he clearly doesn't have the right qualifications. But there's a reason the spot is vacant: the position is cursed, and now Robin and Edwin have to work together to unravel a mystery that will change both their perceptions of the magical world. And along the way, they might become more than just reluctant coworkers.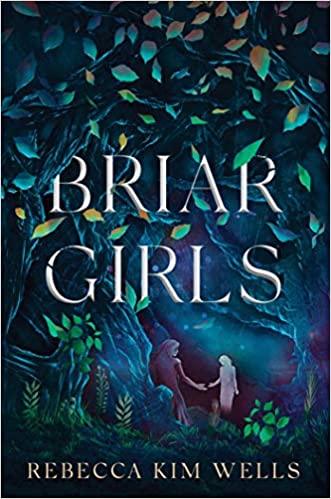 Briar Girls by Rebecca Kim Wells (Bisexual YA Fantasy)
Lena lives a sheltered life. Her family has been secretive and constantly moving her whole life, trying to hide that her touch kills. When a beautiful woman tells her that there's a hidden magical world that holds the cure for her curse, she doesn't hesitate. She runs away with her into the Silence — a magical and dangerous woods. But there, she realizes she can't trust anyone, and that she may be interested in power more than normalcy.
Brickmakers by Selva Almada (Queer Fiction)
Blue-Skinned Gods by SJ Sindu (Queer Fiction)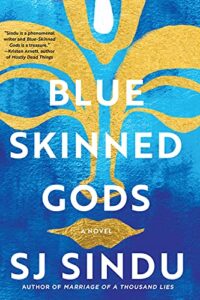 Unexpected Goals by Kelly Farmer (F/F Romance)
The God of Lost Words (Hell's Library #3) by A.J. Hackwith (Pansexual Fantasy)
Moth by Michael Takeda (Bisexual Genderfluid Fantasy)
Parting the Veil by Paulette Kennedy (Queer Horror)
Fat Angie: Homecoming by e.E. Charlton-Trujillo (Sapphic Contemporary YA)
Going Viral by Katie Cicatelli-Kuc (F/F Contemporary YA)
Into the Bloodred Woods by Martha Brockenbrough (YA Fantasy)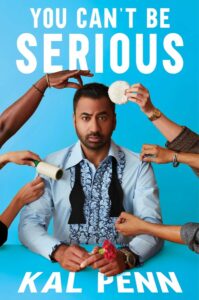 Girls of Fate and Fury (Girls of Paper and Fire#3) by Natasha Ngan (F/F YA Fantasy)
Faith: Greater Heights by Julie Murphy (Bisexual YA Superheroes)
This Is My Real Name by Cid V Brunet (Non-binary Memoir)
Solid Ivory by James Ivory (Gay Memoir)
You Can't Be Serious by Kal Penn (Gay Memoir)
---
That's it for me this week! Until next time, you can find me at the Lesbrary as well as on Twitter @danikaellis. You can also hear me on All the Books on the first Tuesday of the month, read my Book Riot posts, and watch my weekly New Releases videos on the Book Riot Youtube channel. You can bet I sneak in as many queer titles as I can.
Happy reading!
Danika