Sponsored by A Face for Picasso by Ariel Henley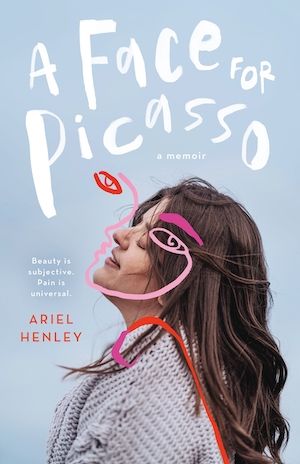 tk
Amazon's Good Omens Has Started Filming Season 2
The second season of Amazon's Good Omens has officially started filming in Scotland. The series, starring Michael Sheen and David Tennant, is an adaptation of Neil Gaiman and Terry Pratchett's Good Omens. The show was first imagined as a miniseries when it was originally released in 2019, but Amazon announced a renewal in June, saying that Neil Gaiman would be expanding on the original material of the novel. Many of the cast members from the first season will be returning, and cast additions have been announced for the new season: Paul Adeyefa, Michael McKean (Better Call Saul), Gloria Obianyo (Dune), Miranda Richardson, Maggie Service, Reece Shearsmith, and Nina Sosanya. "We were lucky in the first season to have so many outstanding actors taking part, so I took pleasure in inviting people back, wherever we could, some in the roles they played originally, some in new parts written just for them," Gaiman says. The release date for Good Omens has yet to be announced.
Mohamed Mbougar Sarr Wins France's Prestigious Prize, the Prix Goncourt
Senegalese novelist Mohamed Mbougar Sarr has become the first writer from sub-Saharan Africa to win the Prix Goncourt, France's oldest and most prestigious literary prize. Mbougar Sarr's winning novel La plus secrète mémoire des hommes (The Most Secret Memory of Men) is the story of a young Senegalese writer living in Paris who stumbles upon a novel by a fictional African author named TC Elimane. While the Prix Goncourt is worth only €10, being award the prize guarantees massive book sales. Previous winners include Marcel Proust, André Malraux, Simone de Beauvoir and Marguerite Duras. "I feel, quite simply, enormous joy," said Mbougar Sarr of his win, which was announced earlier today.
HBO Max Has Released the Trailer for Station Eleven
HBO Max has finally released a trailer for the highly anticipated series adaptation of Emily St. John Mandel's apocalyptic novel Station Eleven. The 10-episode limited series was directed by Hiro Murai (Atlanta), and stars Mackenzie Davis, Himesh Patel, Gael García Bernal, and David Wilmot. Station Eleven will premiere on HBO Max on December 16th.
New YA Retellings to Fall Into
2021 has been a great year for Young Adult retellings of fairy tales, mythology, classic novels, and even some more modern favorites. Here are 20 new YA retellings to fall into in 2021.