Sponsored by ThriftBooks, the best place for holiday gifts for mystery lovers.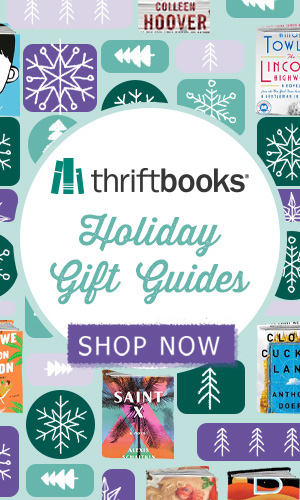 This holiday, find the gift they will love. With millions of new and used books, ThriftBooks has an endless selection of books at the best prices. From childhood classics to new, undiscovered worlds of adventures, there is something for everyone and every budget. And with the ThriftBooks ReadingRewards program, every purchase gets you a step closer to a free book reward. Shop ThriftBooks.com today for the holiday gift they won't return. ThriftBooks.com. Read more. Spend less.
Hello mystery fans! I've read more than a few great books this year set in India which I wanted to share. I particularly love how layered each story is filled with plenty to learn and think about it. Plus, the fiction books are also very entertaining and there's plenty of rabbit holes to fall down after looking for the real historical cases and people.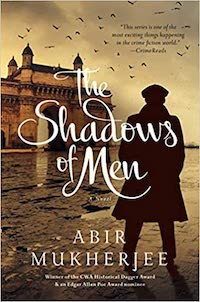 This is one of the few series that I wait in anticipation for and read as soon as I can get my hands on the newest release. Even if I was bored with historical mystery (I am not), I would still be reading this series. I think that while many series stick to keeping things familiar–which makes sense from the view of readers wanting to find comfort from what they have returned for–I love that this series has really allowed the characters to grow and evolve. For that reason I do recommend you start at the beginning with A Rising Man, although it isn't a must in that you won't be lost in this book since it's all explained.
Set in 1920s Calcutta, during British rule, we get two points of view in alternating chapters. Both are officers with the Imperial Police Force but they are very different: Captain Sam Wyndham is a former Scotland Yard detective and Sergeant Surendranath Banerjee is one of the first Indians on the force. The book begins with Banerjee accused of murder. Raising the stakes even higher, he's accused of the murder of a religious Hindu leader. Not only does he need to prove that he's innocent to save his own life, but he needs to stop the ethnic violence that will come from a religious leader being murdered.
You get a whodunnit murder mystery–if not Banerjee, then who?–but also the contrasting personalities and POVs of Wyndham and Banerjee, along with the race against time based on the political situation and Banerjee being imprisoned for murder that makes this a huge page-turner to get lost in.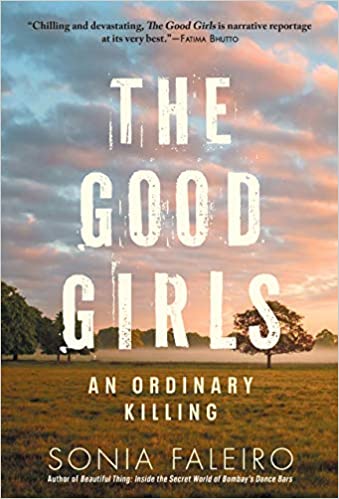 This is a thoughtful, compassionate look at a devastating case: the 2014 death of Padma and Lalli, two teen girls, who grew up in a village in western Uttar Pradesh. From their disappearance to the discovery of their bodies, everything in this case was mishandled.
Faleiro, who grew up in Delhi, thankfully isn't interested in the gawking nor the "sport" that a big portion of true crime has become (or maybe always was). She brings Padma and Lalli to life, along with the town, and takes a look at the legal system in India (particularly laws and cases around rape), the caste systems, and the pressures of being a girl/woman in India. There are a lot of layers to this book, including the way this case was reported and discussed around the world, and it takes care to use the central case of this book to discuss a lot of things leaving readers with much to question and think on.
I went with the audiobook format, narrated by the author, and was very glad I made that selection.
(TW mentions gang rape case, details/ case is debated murder or suicide, detail/ brief discussion of infanticide/ <— those are the ones I made notes on, there was discussions about violent cases and histories.)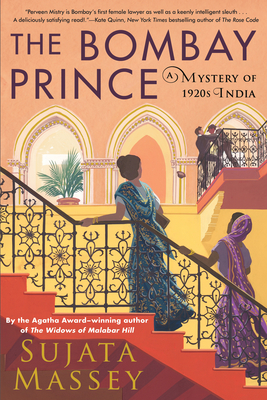 The Bombay Prince (Perveen Mistry #3) by Sujata Massey
Here's another of my favorite historical mystery series. It's set in the same time period as Abir Mukherjee's series but both feel very different from each other with Sujata Massey's series focusing on the cases of Perveen Mistry, one of the first female solicitors in India. If you want to start at the beginning pick up The Widows of Malabar Hill for all the character's personal life bits, but you won't be lost starting with the third book.
Edward VIII, Prince of Wales is coming to visit Bombay to start a four-month tour and there is unrest. A young Parsi college student had gone to Perveen seeking guidance on a school matter in what they could force students to do and not do regarding protests. Now she's dead, having fallen from a second floor during a procession for the Prince. The coincidence of her having just visited Perveen raises questions for Perveen in whether this was an accident or not and when the coroner says it was a murder, Perveen offers her service to the family.
I loved that as much as this is a murder mystery, we also get to see a lot of the legal side of cases during this time period, including a court inquest, a lot of different voices, and how Perveen always thinks about how her behavior can impact any female lawyers that are coming up behind her. I always look forward to what is in store for Perveen.
(TW questions if case can be suicide/ attempted forced undressing of woman/ brief mention of past domestic abuse, not detailed/ ableism)
And in case you missed my review earlier this year and want a standalone historical mystery, here's another case of a woman falling to her death and the question of whether it's murder. (Review)
From the Book Riot Crime Vault
6 Murder Mysteries with Classical Music
---
Browse all the books recommended in Unusual Suspects previous newsletters on this shelf. See upcoming 2021 releases. Check out this Unusual Suspects Pinterest board and get Tailored Book Recommendations!
Until next time, keep investigating! In the meantime, come talk books with me on Twitter, Instagram, Goodreads, and Litsy–you can find me under Jamie Canavés.
If a mystery fan forwarded this newsletter to you and you'd like your very own, you can sign up here.