Sponsored by HarperCollins 360.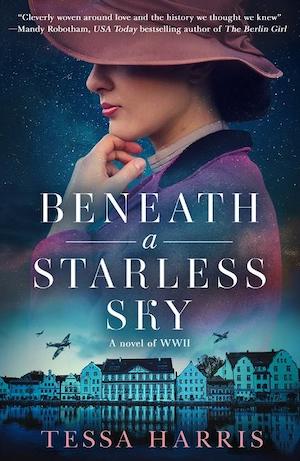 Lilli Sternberg longs to be a ballet dancer. But outside the sanctuary of the theatre, Munich is no longer a place for dreams. The Nazi party is gaining power and the threats to Jewish families are increasing. When Lilli meets Captain Marco Zeiller during a chance encounter, her heart soars. But battle lines are being drawn, and when her family's shop goes up in flames, she and Marco must risk everything to do what is right.
When I find an author I really love, I'm going to read every book I can by them as quickly as I can. It's a done deal. These are authors I call auto-read or auto-buy authors because I am pretty much always going to procure their newest books (whether through my library or by pre-order) to read. I've collected a number of these authors over the years, and while the list changes along with my tastes, it's nice to have certain books I know I'm going to want to read even before I see any kind of synopsis.
These four historical fiction authors are a few of my favorites. Each of them pulled me in with some amazing storytelling until I was convinced I needed to read every last thing they wrote. Who knows, maybe by the end of this newsletter, you'll have a few new auto-read authors of your own.
Chanel Cleeton
I devoured Chanel Cleeton's historical fiction novels one after another without stopping when I first discovered them. All it took was one book, and I was sold.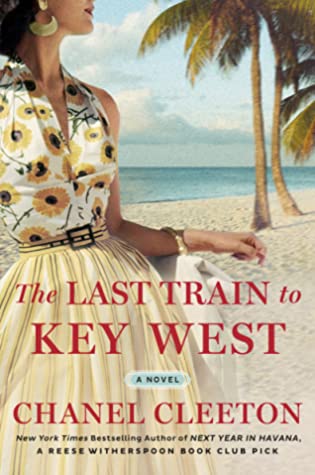 The lives of three women intersect in the lead up to one of the most devastating hurricanes Florida has ever seen: the Great Labor Day Hurricane of 1935. One is searching for a lost brother, possibly stationed in one of the work camps full of WWI vets. One, newly married to a man she doesn't know, is determined to do what is necessary to protect her family back in Cuba. And one flees a dangerous marriage, trying to find a better life for herself and her unborn child. But none of them realize the storm on the horizon will change the landscape of their lives forever.
Cleeton's historical fiction usually explores stories with Cuban roots, from refugees fleeing to the U.S. after Fidel Castro took power to the Spanish-American War in the late 1800s. The Last Train to Key West is perhaps my favorite of her books, but I also love When We Left Cuba and The Most Beautiful Girl in Cuba quite a lot. Her books feature fiercely independent women making a place for themselves in society regardless of what is deemed acceptable and mix high-stakes storylines with a touch of romance.
Taylor Jenkins Reid
I didn't come to Jenkins Reid by the same book most people seem to. When I first saw Daisy Jones and the Six floating around I wasn't convinced of the appeal. It took me reading–and falling in love with–The Seven Husbands of Evelyn Hugo to even pick it up. And please tell me I'm not the only person who found myself pausing mid-page to Google whether the Six was a real band. Maybe that's telling of my lack of musical knowledge or maybe it's just a testament to Taylor Jenkins Reid's writing. Let's go with that last one. Each of her historical fiction novels are so full of life and vibrant characters. She really knows how to set a historical scene, and her most recent release is no exception.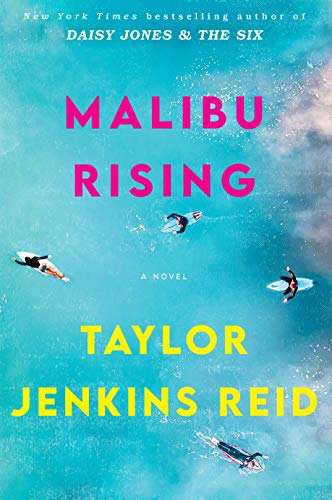 Four siblings estranged from their famous father find relief and fame of their own through surfing in 1980s Malibu. But this isn't just a story about surfing. It's also a story about family in all its complicated glory and a house party for the ages. Nina Riva's annual end-of-summer party is a legend in Malibu. It hosts everyone from her friends to Hollywood elite. There's only one rule for getting in: if you know where to go, you're invited. And this year's part is not to be missed. None of them know it yet, but the night will end in flames, with all of Malibu burning around them.
I love Taylor Jenkins Reid's explorations of different iterations of fame and the way she weaves that fascination into their perfect historical time frames. Of course a book about a Hollywood star doing whatever it took to get to the top should be set in the fifties. Of course a story about a rock band needs to take place in the seventies. Let's just do a book for every decade and call it even, yeah? I'd really appreciate it.
Silvia Moreno-Garcia
Silvia Moreno-Garcia's writing prowess is no secret at this point, and book after book I can't get over how she crafts a story. Every single book Moreno-Garcia writes is entirely different from the last, exploring everything from speculative fiction to magical realism. But most of them incorporate historical elements in one way or another. It's hard to top Mexican Gothic for sheer brilliance, but those looking for other historical thrillers or mysteries from Moreno-Garcia can also get their fill from Untamed Shore and her most recent release, Velvet Was the Night.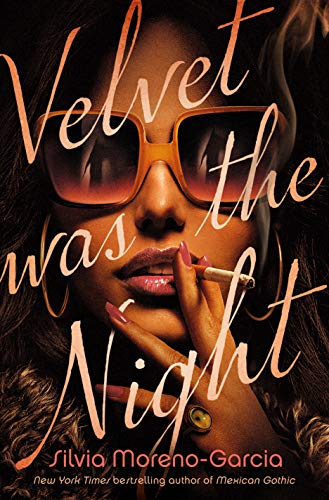 A bored secretary gets wrapped up in violence and civil unrest after agreeing to watch a neighbor's cat in this book about political corruption and student protests in 1970s Mexico City. When her neighbor never returns to take care of her cat and pay Maite for her troubles, she decided to track the art student down. Little does she know someone else is looking for her missing neighbor, too. He notices Maite. And being noticed by a criminal like Elvis is never good.
Moreno-Garcia is unmatched when it comes to her prose, not to mention telling a haunting story that will stay with you long after you finish the last page. Anytime I see a new book by her coming out, I know to add it to the top of my TBR.
June Hur
As soon as I read June Hur's sophomore novel, The Forest of Stolen Girls, I knew I needed to read her first book immediately. Fortunately for me, Silence of Bones was already on my shelf waiting. Both books explore an era I'd never read about before (in historical fiction or otherwise): the Joseon dynasty in Korea, a period that lasted for about five hundred years from the late fourteenth century to the end of the nineteenth. While Silence of Bones explores the more recent period of the 1800s, following an indentured servant of the police on the trail of a killer, The Forest of Stolen Girls take us back further to the 1420s.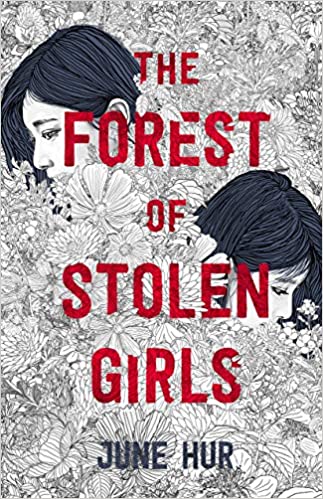 Estranged sisters Hwani and Maewol haven't seen each other in years, the elder sister taken by her father to live in the capital city while her younger sister stayed behind at their island home. The memory of their father hangs between them as Hwani returns to their childhood home to discover what happened to him after he disappeared on an investigation. But the father Maewol remembers is a different man, a cruel man. And even with all the girls disappearing from the island, she isn't sure she wants to get involved in solving a mystery about the father who abandoned her and the sister who went along with him and never looked back.
Hur's writing is so atmospheric and enthralling. Each story is full of mystery and intrigue and keeps me guessing from one moment to the next. Her upcoming book, The Red Palace, follows a palace nurse in 1758 Joseon, and I can't wait to get my hands on it.
MORE FROM AROUND THE WEB:
These are the 27 best historical fiction novels of 2021 according to Cosmopolitan.
An interview with Veena Muthuraman, author of The Grand Anicut on wanting to see less of kings and war in historical fiction and more peace.
---
That's it for now, folx! Stay subscribed for more stories of yesteryear.
If you want to talk books (historical or otherwise), you can find me @rachelsbrittain on Instagram, Goodreads, Litsy, and occasionally Twitter.
Right now I'm reading The Reading List by Sara Nisha Adams. What about you?