Sponsored by Astra House, dedicated to publishing authors across genres and from around the world.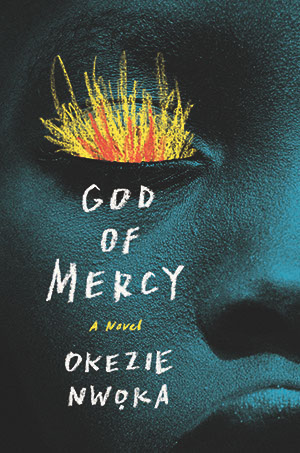 God of Mercy is set in Ichulu, an Igbo village. Their adherence to tradition has allowed them to evade the influences of colonialism and globalization. But the village is reckoning with changes, including a war between gods signaled by Ijeoma, a girl who can fly. As tensions grow between Ichulu and its neighboring colonized villages, Ijeoma is forced into exile. She is imprisoned by a Christian church. Suffering through isolation, she comes to understand the truth of merciful love. God of Mercy is a novel about wrestling with gods, confronting demons, and understanding one's true purpose.
Welcome to In The Club, a newsletter of resources to keep your book group well-met, well-read, and well-fed.
We've got a new podcast called Adaptation Nation, which will be about TV and film adaptations of your favorite books! The first episode features Jeff, Amanda, and Jenn breaking down the sci-fi classic Dune and the new adaptation (it's also out now!). Subscribe on your podcatcher of choice.
Anyone else have terrible allergies? Here's actual footage of me for the past three weeks. Like, we're in an age of technology and I'm allergic to… outside. A week and a half ago, I was commiserating with my friend about our sinuses and we were trying to figure out if it was the change of seasons or maybe just how we had been staying inside more since the pandemic started. Who knows! All I know is that I wish I could breath like a normal person.
While I decide between Allegra or Zyrtec, let's get to the club!
Nibbles and Sips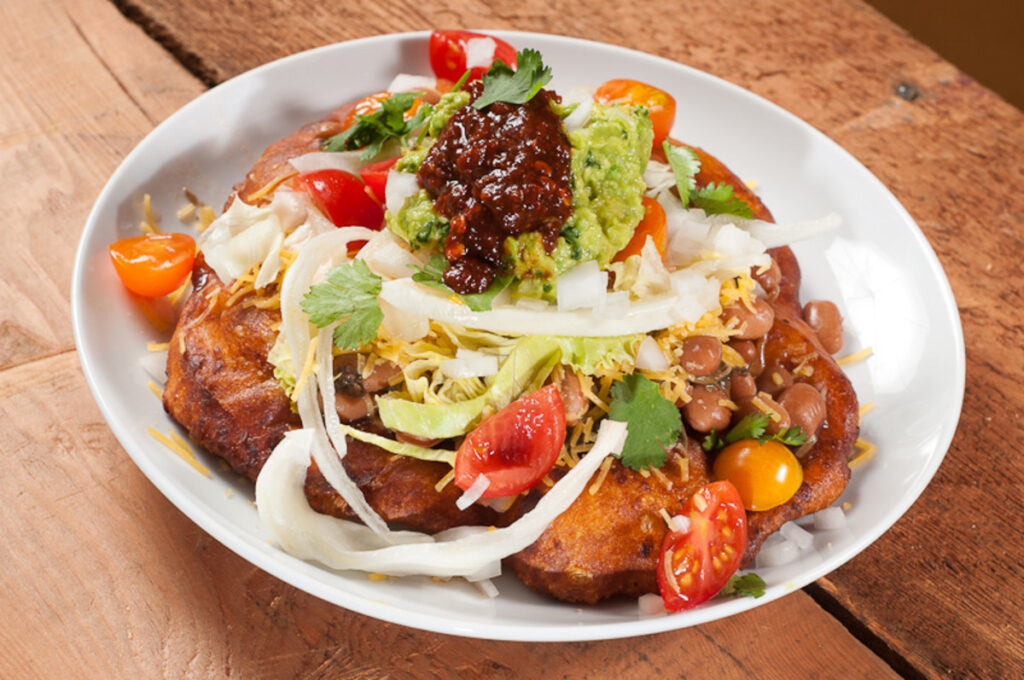 Today's recipe is for fry bread tacos. It's interesting how much food can tell the history of a people. The invention of fry bread is directly linked to the oppression of Native Americans by the U.S. government. It was born of necessity and the result of the limited rations given to Native tribes when they were forcibly removed from their lands.
Recipes for fry bread have been passed down for generations and now many view it as part of their heritage. Among them is Lawrence West— of the Cheyenne River Sioux Tribe— who owns the restaurant Watecha Bowl in South Dakota. He gives us a recipe for his fry bread tacos, which are vegan (as a lot of Native food naturally is).
---
November is Native American History month, and I just have to say it's absolutely wild how little we're taught of Native Americans in history classes in America. Like, it's shameful, really. When I was studying to take the MCAT, there was a passage I read that was talking about how U.S. democracy came to be influenced by Native American government. Here is an article that isn't the one I read, but speaks on the topic.
It was interesting because I felt I've always heard the Ancient Greeks being credited with the entirety of democracy as a concept, even though everyone having a say is the most logical thing for a society, but I digress. Reading the passage was a great example of how history is so routinely whitened, and why we still need heritage months just to highlight what really happened.
The books below help us remedy our lack of knowledge of Native American culture just a bit.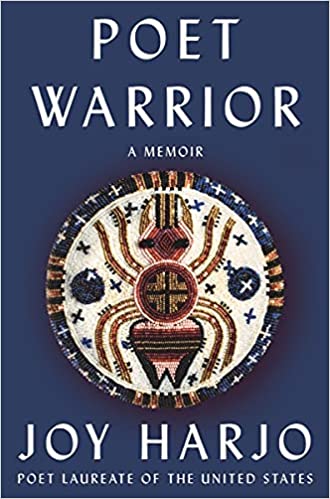 Harjo was the first Native American to serve as the U.S. poet laureate. In this musical and poetic memoir, she explores the many influences that put her on the path to being a poet who writes towards compassion and healing. Her love of words began with her hiding under the kitchen table trying to catch her mother reciting poetry by the likes of William Blake and others. Harjo mixes prose, poetry, and song in this memoir about grief, compassion, abuse, and justice.
Daunis Fontaine is eighteen, biracial, unenrolled from her tribe, and a bit of a misfit. She wants to study medicine after high school, but puts her dreams on hold to help her ill mother. Her and her Anishinaab half-brother spend a lot of time playing hockey, and one day she stumbles upon a drug trade that is centered on selling a new form of meth. Bodies start to pile up and Daunis becomes involved with the case to the point of going undercover, during which time she conducts her own investigation. This dark thriller has a fairly realistic main character and is a great look into Ojibwe culture.
Washuta's decade-long struggle with addiction, abuse, and PTSD culminated in her being drawn to the spirits and practices of her ancestors. She talks of witch craft and the gentrification of her culture's practices in the form of plastic-wrapped starter "occult" kits with sage and other traditional Native spiritual tools. She references the pop culture she consumed during her formative years— like Fleetwood Mac, Twin Peaks, and the Oregon Trail video game (I remember playing this in 1st grade!)— and presents them as personal cultural artifacts, drawing a parallel to stories of her ancestors.
Book Club Bonus: What are some things you've noticed that we've borrowed from Native American culture that don't get credited as being Native? Also, if you read all three books, what are some things that the Native characters deal with that you weren't expecting?
Suggestion Section
Noname's Book Club picks for November are Black Slaves, Indian Masters by Barbara Krauthamer and As Long as Grass Grows by Dina Gilio-Whitaker
The November pick for Reese's Book Club is The Island of Missing Trees by Elif Shafak, with the Fall YA pick being Within These Wicked Walls by Lauren Blackwood.
Jenna Bush Hager selects a mafia-drama— The Family by Naomi Krupitsky— as the November book club pick
Still Life by Sarah Winman is the 'GMA' November Book Club pick
Here's a book club focused on uplifting Indigenous voices
The Days of Afrekete by Asali Solomon is the November pick for Belletrist
---
I hope this newsletter found you well, and as always, thanks for hanging out! If you have any comments or just want to connect, send an email to erica@riotnewmedia.com or holla at me on Twitter @erica_eze_ . You can also catch me talking more mess in the new In Reading Color newsletter as well as choppin' it up with Kelly Jensen on the Hey YA podcast.
Until next week,
-E