Sponsored by The Kingless Crown by Sarah M. Cradit.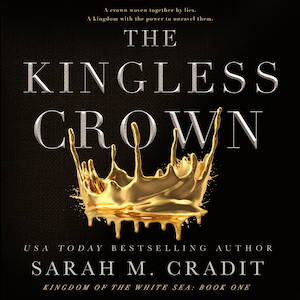 The Kingless Crown by USA Today bestselling author Sarah Cradit is now available in audio. Pre-order now for a chance to win a pair of AirPods Pro. DM @orangeskyaudio on Instagram to let us know you pre-ordered and you'll be entered to win!
Happy Tuesday, shipmates! I'm Alex, it's the first Tuesday in November–my second favorite month of the year–and I've got some fresh new releases for you to check out. We had an almost-traditional Colorado Halloween this year. It was cold for the trick-or-treaters, but there wasn't actually any snow in my part of the state. There's a reason it's traditional for kids to have their costumes big enough to fit over a snow suit! Maybe next year. Enjoy your leftover Halloween candy, save something peanut-y for me, and I'll see you on Friday!
Let's make the world a better place, together. Here's somewhere to start: NDN Collective and Jane's Due Process
---
New Releases
Star Mother by Charlie N. Holmberg
Every time a star dies, a new one is born from a mortal woman… and the birth kills her. Ceris is an outsider in her village, and she volunteers as this sacrifice to secure a place for her family. But she survives the birth, as no other person has, and that's only the beginning of her strange journey. When she returns to her village, she finds seven centuries have passed rather than the nine months she experienced, and she sets about racking down her descendants.
When Dana drinks the wrong soda on the way to Spokane, a series of events lead her to suddenly be occupying the same body as Jay, and she would very much like for them to go back to having separate bodies so they can both move on with their lives. But on the quest to get Jay into a new body, they're going to deal with a lot of aliens, a clone of Dana's dead dad, talking dogs, government agents, and evil executives. It's going to be a road trip for the ages.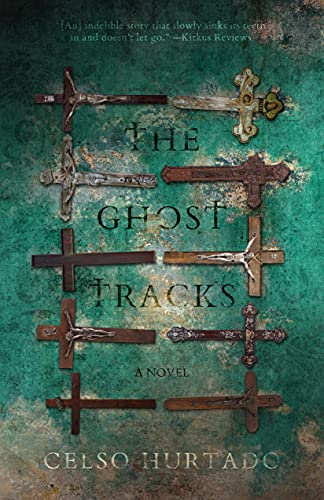 Erasmo Cruz has had a rough start; his mother abandoned him and his father, too, is gone–a junkie who overdosed. The grandmother who has raised him now has cancer. What he's got is his fascination with the supernatural, and he decides to open a paranormal investigation agency to earn money to pay for his grandmother's medical treatment. But finding the truth behind his clients' claims may be scarier than he bargained for.
Sequel to The Wall of Storms. Princess Théra has crossed the Wall of Storms with ten thousand troops and a fleet of advanced warships to make war on the Lyucu. Her strategy is to do the most interesting thing in the face of every challenge, though this may not always be the best idea. Behind her in Dara, the survivors of the Dandelion Court and the leadership from Lyucu engage in their own much more quiet war of political maneuvering, and it remains to be seen if tradition or newer justifications for power will win out.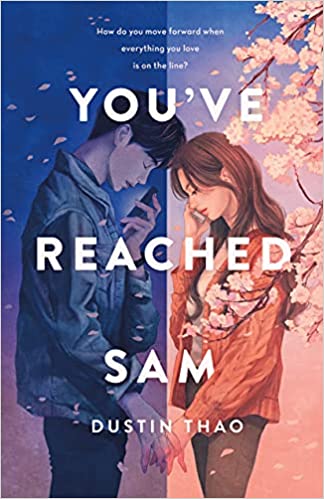 Julie, at the age of seventeen, has her life planned; she and her boyfriend Sam are going to leave their small town, go to college in the city, go to Japan for the summer, and then… bigger and more nebulous things. But then Sam dies and leaves Julie alone, her imagined future broken. Wanting to hear his voice again, Julie calls Sam's cell phone, intending to listen to his voicemail… and then Sam picks up. And Julie has a second chance to at least say goodbye.
Sequel to A Song of Wraths and Ruin. After a violent coup, Karina has nothing: no kingdom, no throne. On the run as the most wanted person in Sonande, her only hope of salvation is to search for divine power in a long-lost city. As she searches, disaster after disaster threatens the world that's left her behind, caused by the resurrection of her sister. Karina may be the key to returning the world to balance… but it's a lot to ask her to save those who only recently tried to kill her.
News and Views
Pulp friction: Irish women's place in genre writing should be rescued from ignominy
Paizo will voluntarily recognize workers' union – solidarity!!
Publishers Weekly has listed its favorite SFF of 2021
Beyond Dark Academia: The Real Horror in Magic School Is Systemic Inequality
The Potterization of Science Fiction
The Cosmic Horror of Sword & Sorcery
Roundup of indie speculative fiction for October
Interview with Erica Ciko Campbell and Desmond Rhae Harris
On Book Riot
The War of the Worlds: The Influence of the Novel and its Infamous Broadcast
Let the best dark fantasy books enchant your life
The Girl With the Green Ribbon: A Tale of Many Lives
Why do kids love Stephen King? A reader reflects.
Sleeping with the lights on: a Stephen Graham Jones Reading Pathway
Enter to win a copy of Rhythm of War by Brandon Sanderson!
Don't forget to check out our new podcast Adaptation Nation, all about TV and film adaptations of your favorite books!
---
See you, space pirates. If you'd like to know more about my secret plans to dominate the seas and skies, you can catch me over at my personal site.