Sponsored by ThriftBooks - ThriftBooks is for Booklovers. Shop our Romance Gift Guide today.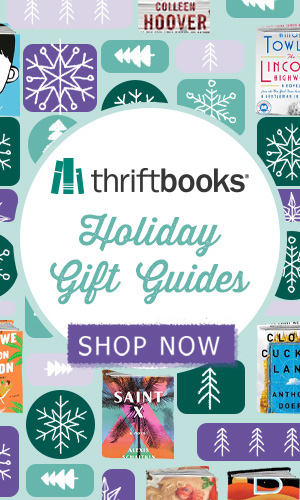 With millions of new and used books, ThriftBooks has an endless selection of books at the best prices and perfect for holiday gifting. From classic romance to new, undiscovered worlds of adventures, there is something for everyone, every budget, and every holiday list. And with the ThriftBooks ReadingRewards program, every purchase gets you a step closer to a free book reward. Shop ThriftBooks Holiday Gift Guides and gift the joy of reading. ThriftBooks.com. Read more. Spend less.
Welcome to the Kissing Books newsletter. Hope your spirit is doing well. I'm P.N. Hinton, your companion through the world of romance. Whether or not this is your first time or you're a regular, I'm glad to have y'all here.
We've officially entered what I think of as the busy season of the year. There are two major holidays back to back and this year, they're also exactly one month apart. It can be kind of hectic, even in a non-pandemic world . And I feel the pandemic only served to increase this. As you move along in the hustle and bustle of the next two months, remember to give yourself grace and time to breathe. You're only human after all and you need air to stay alive. If you can put something off until tomorrow, do it. Whether it's laundry, dishes, or other things, most times it will keep. So just breathe.
I recently started Love, Comment, Subscribe and so far, I am loving this frenemy to lovers romance.
We have some podcast news! Be sure to check out Book Riot's newest podcast, Adaptation Nation and listen to discussions about the adaptations of your favorite books. Whether it is the big or small screen, there is always room for discussion about these. Up first is Dune, which is currently on everybody's lips.
Romance Reflection
November is Indigenous People month, an observation that was established back in 2019. I've talked before about the problematic history of romance novels and how they portrayed Indigenous people in the past. But it's still something that we need to be conscious of, all year but especially this month. And a lot of this has to do with the false narrative we're given about the first Thanksgiving.
It may feel odd celebrating this holiday now because of those troublesome roots, which is fair. As I've gotten older, the holiday hasn't been about this fairy tale; it's been about spending time with family. It's also been about being thankful, something we sometimes forget to be. It doesn't help that Black Friday is the day after and now even seeps into the evening hours of Thanksgiving, which is a whole other discussion.
But I love Thanksgiving. I really do. I love spending time with my family and eating good food and just relaxing. Even if it's back to the grindstone the next day, that one day off to reflect and relax is always good for me. That said, I have noticed that there is not a lot of love paid to that holiday even in the romance genre. While there are Thanksgiving romances out there, there's not nearly as much as there is for Halloween, Christmas, New Years, or Valentine's Day. Stores start putting up both Halloween and Christmas decorations in September, completely ignoring the holiday that comes in between.
Maybe if we start having more romances surrounding Thanksgiving, then it will help it to be given its proper respect. And then we can really reshape and form it for our own, rather than what we were raised with. Either way, I'd be interested to see these types of romance novels displayed between ones that showcase the holidays that surround it. We're romance readers after all; there's room for all the holiday love in our hearts.
Oh and as an aside, there will be recommendations this month for both Indigenous and Thanksgiving romances. So keep an eye out!
Around the Web in Romance
You may have seen this news floating around and the division that it has caused. I don't want to expand too much on this because it's all been said. What's really upsetting here is that there are other books that romance readers have actively been asking to be adapted. Beverly Jenkin is always a front runner there as is Brenda Jackson. But you also have Alyssa Cole, Talia Hibbert, KJ Charles, Cat Sebastian…the list could literally go on. You could practically go into any book store and blindly throw a dart in the romance section and hit a book that most of Romancelandia would prefer to see adapted. So, this is quite the bitter pill to choke down.
Here are some of the best M/M romances that you may have missed last month.
In the latest edition of "Romance Covers as [Blank]" we have them as libraries!
Check out this throwback photo with some of the pioneering Black women of romance. speaking of authors who deserve adaptations.
What would your end result be in this 'can only keep one trope' game? For me, it would be enemies to lovers, friends to lovers, fake dating, next-door neighbor, and fated mates.
Curl up with some second-chance romances.
Build a bakery, get a rom-com that mirrors your own potential romance. Because I had options for a few questions I took it twice and ended up with Notting Hill and then Breakfast at Tiffany's.
New Releases & Deals:
Here are some of the new releases that you can snag this week. Quick call-out! I jumped the gun last week as Tasha L. Harrison's With Her Own Two Hands comes out this week. Apologies for any disappointment I caused!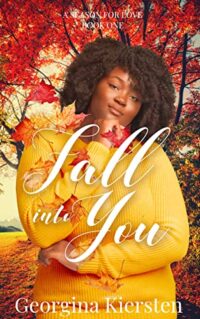 Unexpected Goals by Kelly Farmer
Mr. Jingle Bells by Leta Blake
Fall Into You by Georgina Kiersten
New Year's Kiss by B.K. Wiggins
Off Limits by Riley Hart
How to Marry Keanu Reeves in 90 Days by K.M. Jackson
The Fastest Way to Fall by Denise Williams
A Not So Meet Cute by Meghan Quinn
And here are some of the deals that you can pick up. Remember, these were the prices that were reflected as of the writing of this newsletter.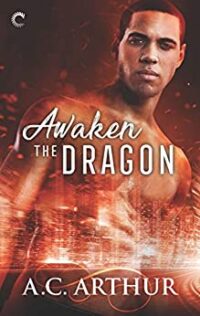 All Dressed in White by Charis Michaels ($1.99)
High Country Bride by Linda Lael Miller ($1.99)
Awaken the Dragon by A.C. Arthur ($1.99)
Cold Hearted Bastard by Jennifer Dawson ($0.99)
Savannah's Secrets by Reese Ryan ($1.99)
Dirty Little Midlife Mess by Lilian Monroe ($1.99)
---
And that's all I have for you this Monday. I'll be back Thursday with another edition. Give me a follow over on Twitter under @PScribe801. Until then.